Since the NBA season has been suspended due to the coronavirus outbreak, many NBA players have pledged to provide financial assistance to the arena staffs very generously. 
While the teams have suffered losses in ticket sales, a news report has surfaced that despite all the losses, the players will still be paid their salaries till April 15 as reported by the US Media. The report also added that the salaries could be reduced, keeping in mind the losses due to the shutdown.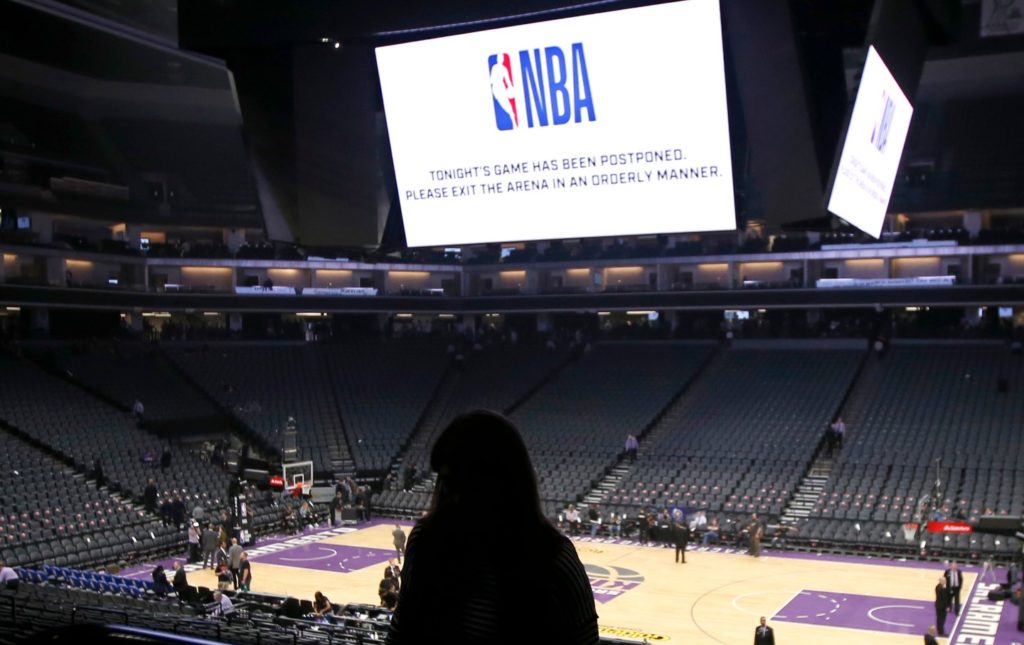 The league officials have been in regular talks with the National Basketball Players for the last few weeks, discussing the salary cuts and amid the season shut down due to the virus. NBA was one of the first sporting leagues to suspend its season after the Utah Jazz player Rudy Robert was tested positive of the coronavirus. The last game NBA game was played on March 11 and since then the season hasn't resumed. 
The playoffs were scheduled to begin from April 18, but due to the loss of revenue, it has been speculated that the season could be shortened for this season. 
As per the "Force Majeure Event" contract, an agreement between the players and the league that in case of the unforeseeable circumstance, such as a pandemic or epidemic. The players could lose 1.08% of their annual salary for each game that is cancelled. So the players could lose 21% of their salary with over 18-21 games still left to be played for each team. 
Golden State Warriors' Stephen Curry will reportedly lose about $8 million while players on minimum contracts could lose about $189,000. But the players receiving the salary till April 15 is assured. 
The NBA players are usually paid from 1st to 15th of every month. And the next payment for the players will come on May 1, and hopefully, till then there would be clarity of season's return.