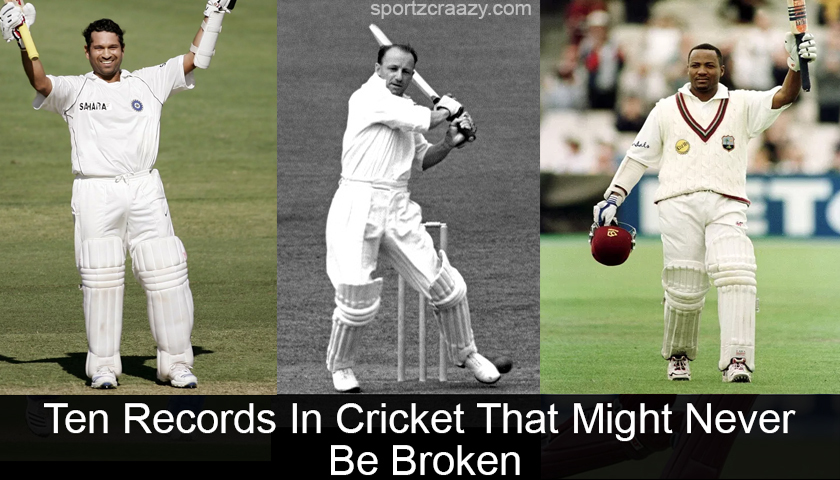 Records In Cricket: Whenever we see a record and term it as an impossible one to defeat, a cricketer of substantial quality steps on to the field and breaks it when on his day. This has often lead people to say "Records are meant to be broken."
However, once in a decade we hear a record being made which looks unimaginable to believe until we actually witness it with our own eyes. And, interestingly, these are the very records that haven't been broken till now and might never be broken in the next twenty years as well.
Here's a look at ten records that might never be broken in Cricket:
List Of Ten World Records In Cricket That Might Never Be Broken
#Record No 1 Most Centuries In First-class Cricket
While we all know who has the most centuries in One-day cricket, but very few of us are aware of the cricketer who holds the record for most number of centuries in first-class cricket. English cricketer Sir Jack Hobbs who played between 1905 and 1934 boasts of the most number of centuries in first-class cricket. He has scored 199 centuries in 1315 innings. The English cricketer amassed 61, 237 runs at an average of 50.65.
#Record No 2 Most Wickets In Test Match
Any guesses? No, it's neither Shane Warne nor Muttiah Muralitharan. Ever heard of the name Jim Laker. England bowler Jim Laker holds the record for best bowling figures in a Test match. Laker took 19 wickets in a Test match against Australia in 1956, claiming an outstanding bowling figure of 10-19. He has played 46 matches in his career, claiming 193 wickets at an impressive average of 21.2.
#Record No 3 Best Batting Average In Cricket
This probably is the only record which looks impossible to break in another century no matter how good a player you are. Legendary Australian batsman Don Bradman who has enthralled the world for nearly 20 years holds various records to his name. But of all of them, his batting average of 99.9 in Test Cricket remain invincible.
For those of you who don't know, Bradman needed only 4 runs to end his career to achieve a stellar batting average of 100, however, the Australian cricketer got out on the first delivery of the match, thus finishing his career with an average of 99.96.
Sir Don Bradman has played 52 Tests in his career, scoring 6996 runs with 29 hundred and 12 half-centuries to his name in International cricket.
#Record No 4 Sachin Tendulkar's 200 Test Appearances
Sachin Tendulkar undeniably holds almost every batting record in world cricket, however, Virat Kohli has been chasing formidably to overhaul most of his records. However, his records for most number of Test Matches looks far from achievable. Tendulkar has played as many as 200 Test matches in his International cricket, scoring 15,921 runs at an average of 53.8.
#Record No 5 Most Number Of Hundreds In Test Cricket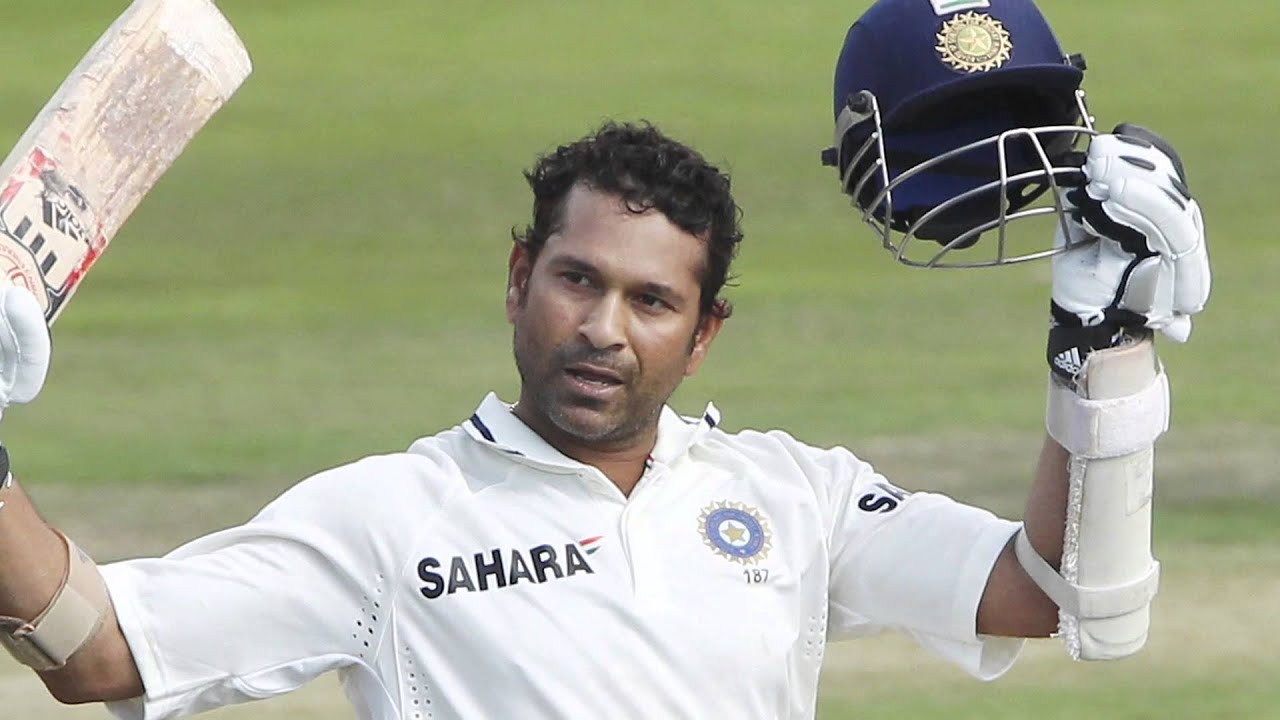 Sachin Tendulkar holds another record for most number of hundred which is perhaps unlikely to be broken in the next two decades. Sachin has a total of 100 centuries in his career, 49 in ODIs and 51 in Tests. Tendulkar has played 67 T-20s as well, however, he has no century to his name in that format.
#Record No 6 Highest Score By Number Ten Batsman
It's astonishing to see half of these records were made in the '80s or '90s and haven't been broken yet and looks impossible to beat in the next two decades as well.
Back in the year 1884 in the England-Australian game, England bowler Walter Read scored 117 in the second innings, having been bowled out for 311 in the first innings. Its' been 134 years and there hasn't been a single number 10 batsman yet who has scored 117 runs in an innings.
#Record No7

Most Number of wickets In First-class Cricket
English professional cricketer Wilfred Rhodes who played 58 matches for England between 1899 and 1930 holds the record for most number of wickets in first-class cricket. Rhodes has 4202 first-class wickets and scored less than forty thousand runs.
#Record No 8

The longest Career In World Cricket
Wilfred Rhodes hold another record in his kitty which seems impossible to beat. The right-arm spinner has played cricket for 30 long years. Sachin Tendulkar has come closest till now with a career span of 24 years. With so much competition and extreme level of fitness required, it's almost impossible to play for such a long span.
#Record No 9

Three Consecutive World Cup Titles
Nothing can be as big as this record. Australia winning three world cup titles in a row is indeed a massive feat and is unlikely to even come close to it, forget about winning. Australia won the title in 1999, 2003, and 2007. India, though put an end to their winning streak, winning the title in 2011.  
#Record No 10

The Highest Individual Score In An innings In Test cricket
West Indies legendary cricketer sh Brian Lara Shocked the world when he scored 400 runs in a single innings against England in 2004. It took the left-hander three days to accomplish the feat, scoring 400 not out. The left-handed batsman has 10,405 and 11, 953 in ODIs and Tests respectively.     
Also Check ;
Please follow and like us: