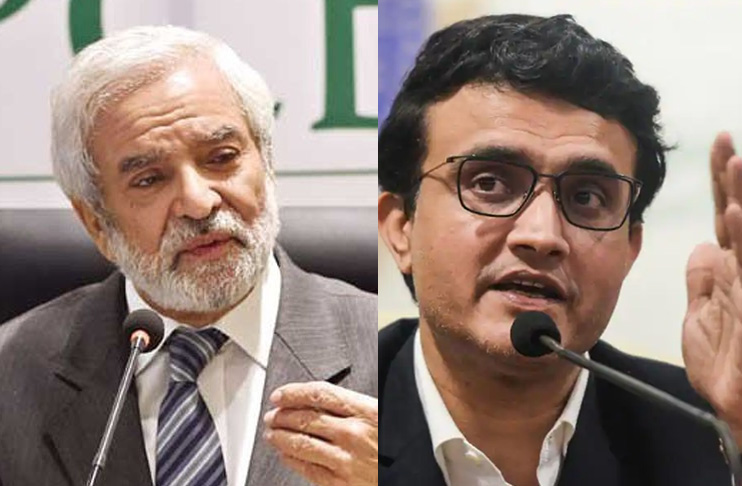 BCCI President Sourav Ganguly on Wednesday revealed that the Asia Cup 2020 has been called off. The development comes prior to the scheduled meeting of Asian Cricket Council (ACC) on July 9. 
In an Instagram live conversation with the sports journalist Vikrant Gupta, Ganguly ruled out the event as he stated the decision has been taken by the ACC. 
"Asia Cup has been cancelled," Ganguly stated. 
After Ganguly's remark, the Pakistan Cricket Board (PCB) and Bangladesh Cricket Board (BCB) confirmed that none of the governing councils was aware of any such move by the Asian Cricket Council. 
"'As far as I am concerned ACC management is working on Asia Cup 2020. They are also exploring other options if the tournament cannot be hosted on scheduled time," BCB chief executive Nizamuddin Chowdhury said. 
PCB chief Ehsan Mani later stated that the worsening condition due to pandemic may lead to the cancellation of the event which will be to the best of the interests of ACC and other cricket boards. However, he asserted that Ganguly's statement has no weightage over the tournament's cancellation. 
Even Samiul Hasan Burney, the media director of PCB said Ganguly's announcement holds no merit and it is completely ACC's call to decide the fate of the tournament. Even the BCCI president offered no explanation on his remark over Asia Cup cancellation. 
"The decision regarding the Asia Cup will be taken by the ACC. The announcement can only be made by the president of the Asian body Nazmul Hasan. To the best of our knowledge, the schedule of the next ACC meeting is yet to be announced." Hasan stated. 
The T20 World Cup that was scheduled to take place in October-November in Australia seems doubtful while the Asia Cup is also tentative. This paves the path for the BCCI for staging the IPL during that window.