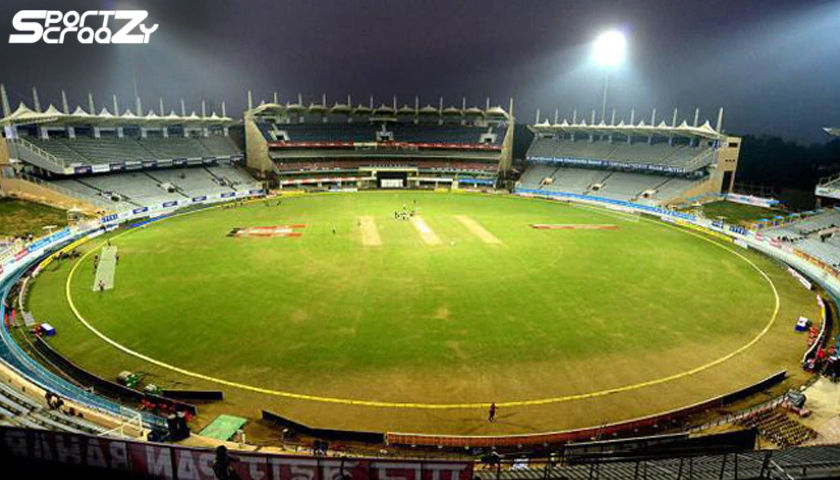 India is considered the breeding ground for cricket, but when it comes to the purest form of cricket, the crowd doesn't prefer to spend the entire day in the stadium. Rather, the fans would watch it either on their television sets or through live streaming over the internet.
The latest example is of the JSCA international stadium, Ranchi. The stadium is hosting the match between India and South Africa, where only 4% tickets were sold at the stadium with the capacity of 39,000. Only 1500 tickets were sold before the start of the match, despite the price of the tickets just being 250 INR.
The Jharkhand cricket association actually had to distribute 1500 complimentary tickets to the CRPF officials and School children.
The president of JSCA, Nafis Ali, clearly indicated that the association might shy away from hosting test matches in future. He showed concerns for the purest form of cricket as he said he felt sad to see the empty stands and advised to make some crucial changes in the format.
"Next time, maybe we have to think twice before hosting a Test match. At the same time, we can't say no also. If the state associations start rejecting Test cricket, the purest form of the game would die. It's very sad to see empty stands. We have to make certain changes to the Test format," Nafis Khan was quoted saying by the Indian express.
Even during the Pune test, there wasn't that much of crowd. That test will always be remembered for Virat Kohli's 254, but despite the fireworks and India winning the test series, only 4000 people gathered to watch the match.
The efforts are being made to restore the lost charm of test cricket through day-night tests and it has been advocated by the newly elected BCCI president Sourav Ganguly.
But, the players complained of the pink balls getting soft after the trials in the Duleep trophy. The dew in the night makes the situation really difficult for the bowlers. In that case, the day-night tests in the subcontinent conditions might not be a great idea.
The downfall of test cricket in India is a major concern for the BCCI president Sourav Ganguly and it will be interesting to see the strategies Ganguly implements to attract the fans to watch test cricket.