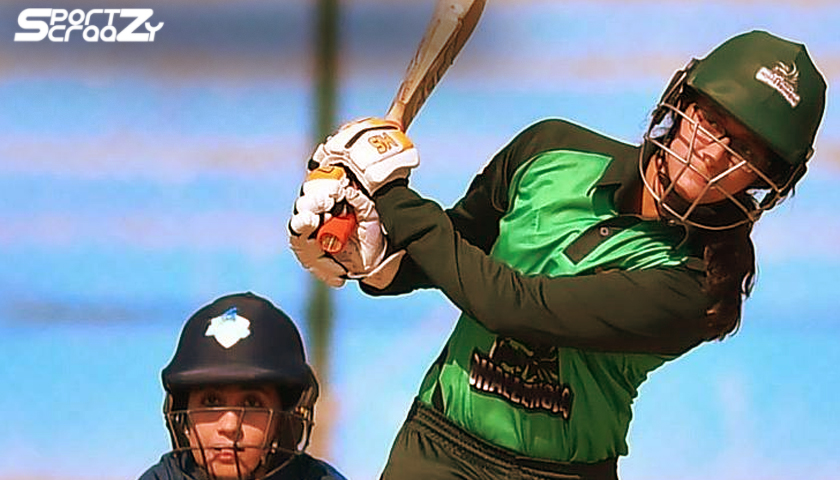 Muneeba Ali's career has been filled with ups and downs so far. She was included in the Pakistan team for his wonderful performances in the domestic circuit. However, she has not been able to replicate his form in international games and was subsequently dropped from the team. She made it back to the side once again, banking on her performances in the National Triangular T20 Women's Championship.
In that tournament, Ali played for the PCB Challengers. She maintained an astonishing average of almost 40 and amassed 116 runs. She also struck a half-century. Pakistan's team management has immense faith in the young batsman, and consider herself as the perfect aggressor they need in their batting lineup.
Early Life & Major Teams
Ali was born on the 8th of August, 1997 in Karachi, Sind. Her talent was soon spotted by selectors, and she was included in the Pakistan Women Emerging Players side. She has also been a great servant for her local teams and has represented Karachi Under-19s Women and Karachi Under-21s Women.
Besides that, she has also plied her trade for PCB Blasters, Sindh Women, State Bank of Pakistan Women, Zarai Taraqiati Bank Limited Women, Omar Associates Women, and PCB Challengers.
Domestic Career
According to PCB's website, her List A career started in 2014, in the Mohtarma Fatima Jinnah Women Cricket Championship Seniors 2014. She featured for her local side Karachi Women against Rawalpindi Women. Thanks to Javeria Khan and Rabiya Shah's brilliant opening partnership, Karachi won the game without having to use Muneeba Ali's services.
She also played in the final of the tournament, in which her team Karachi Women failed to win against Lahore Women. In that match, Ali scored 14 runs. Her first T20 match was in 2012, in the National Under-19 Women's Championship 2012/13 against Abbottabad Under-19s Women. She also played for the Karachi Under-21s Women in the Malala 1st Under-21 National Women Championship 2014/15. She scored 10 runs in the final match of the tournament.
International Career
Ali made her international debut a few months after becoming an adult. She was a part of the Pakistani side that took on West Indies Women at Chennai on March 16, 2016. Coming on to bat at a tricky situation, ALi amassed 15 runs in 16 balls.
Ali's ODI debut happened a couple of years later, against Sri Lanka Women at Dambulla. It is a match Ali would like to erase from his memories, as she barely lasted 3 minutes, and failed to open the score-sheet. However, unlike his T2oI debut, Pakistan won the game on his ODI debut.
Stats & Centuries
Ali's stats aren't very impressive. In the 7 ODIs she has played, she has managed to get only 86 runs under her belt. Her average is 12, and the strike rate is a few notches under 50. Her numbers in T20Is are even worse. In the 13 matches she has played, Ali has gathered just 82 runs. Her average is less than 10, but her strike rate is above 50.
As one can deduce from her numbers, Ali has not scored any century, or even a half-century so far. But she has shown promise in the domestic circuit, and Pakistan selectors will hope Ali realized her true potential soon.