Milkha Singh | Introduction, Personal Life, Career Achievements & Facts
Milkha Singh is a legendary sprinter, who brought massive proud to Indians in the early years of Independence. It is important for every Indian to know and learn about the living legend because he went through some of the black Days India has ever seen and managed to emerge as a proud son of the country.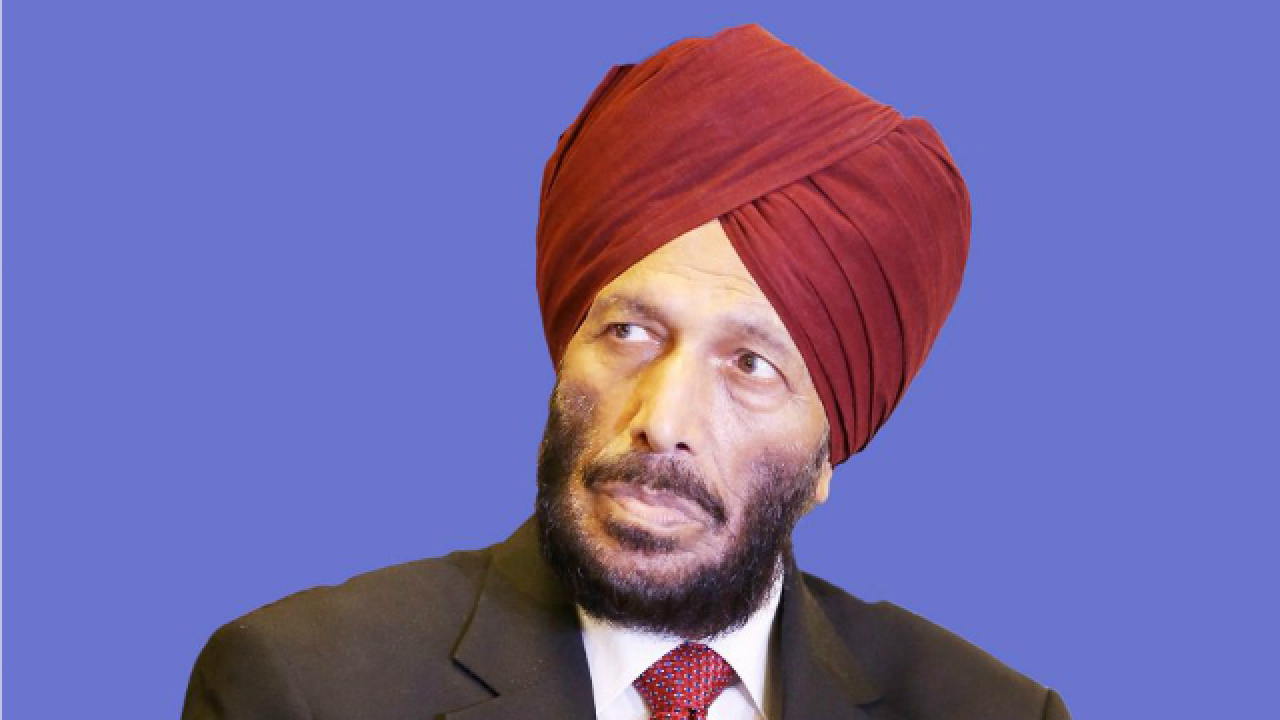 Milkha Singh was born during British rule and has seen the transition stage as well. Most of the people, who are known to have survived, are not living because of various reasons. Milkha Singh has seen his family being executed in the current day of Pakistan and escaped to India for Survival. He found an opportunity in the Army and he utilized the organization to improve his running skills.
The early life of Milkha Singh has a set of traffic elements, which gave huge emotional problems during most of his races. He managed to overcome all the pressures in order to achieve the milestone in an effective way. Milkha Singh is a pretty popular figure, who has been working continuously to promote athletics in an effective way.
The Race against Abdul Khaliq has changed a lot of in his life. The political and emotional pressure in the player looks like it brought the best of him in an easy way.
There is a movie made on Milkha Singh, BHAAG MILKHA BHAAG. The movie stars Farhan Akhtar playing the lead role. The movie well received at the box office because of the hurdles the individual has through in his life and emerged as a winner.
Personal Life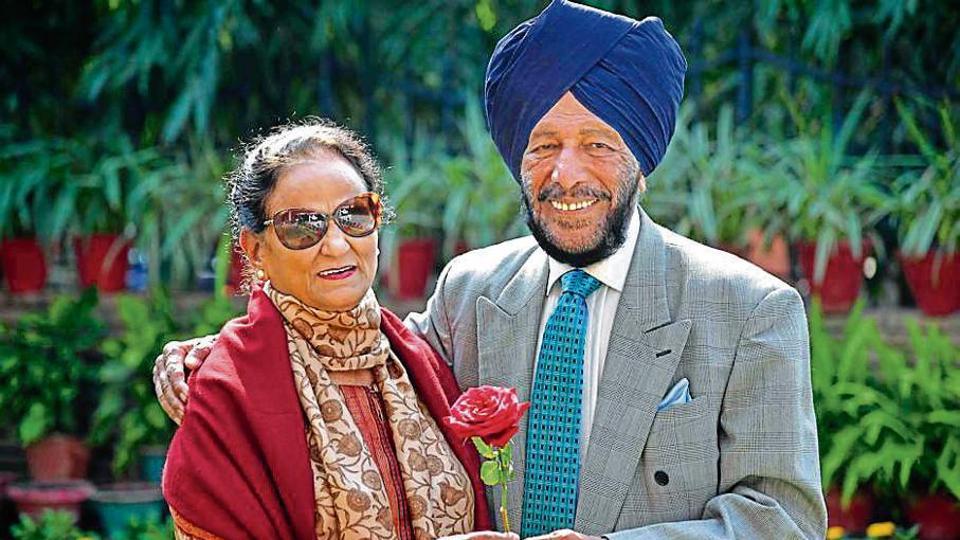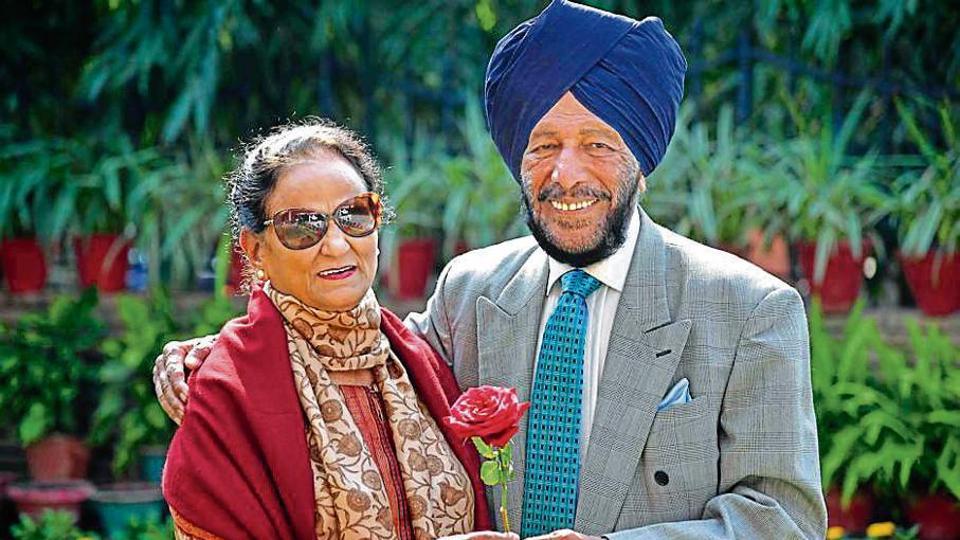 Milkha Singh was born in West Punjab Province, which is currently located in Pakistan. He was born to a poor family farmer. Milkha Singh had to undergo a lot of tragic situations during the transition of India and Pakistan after getting independence from British Rule.
Milkha Singh was orphaned and stayed in a refugee camp for a long time. Milkha Singh tried joining the army thrice but rejected before getting picked up.
The army gave a big breakthrough by providing him with an opportunity to participate in athletics. Milkha Singh was a good sprinter from his early days and developed the skill set with the help of quality trainers in the Army. He impressed the selectors when he managed to broke 200 Meters and 400-meter records in Cuttack National games.
Milkha Singh is currently married to Nirmal Saini, who is the first Captain of the Indian Volleyball team. The couple has a son and a daughter. Jeev Milkha Singh is the son of Milkha Singh, who represents India in Professional Golf.
Career Achievements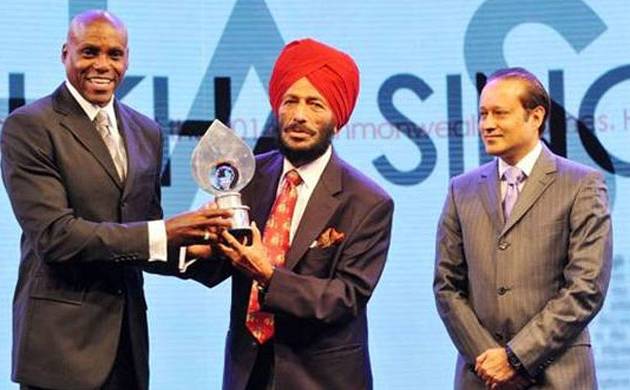 Milkha Singh got an opportunity to participate in national games representing the army. He had an impressive take on the sprints and created a record in the country. Cuttack National Games was held in Patiala in 1956. It was the most important breakthrough in his career during his early days when he broke the records in both 200 Meters and 400 meters.
Milkha Singh in Olympics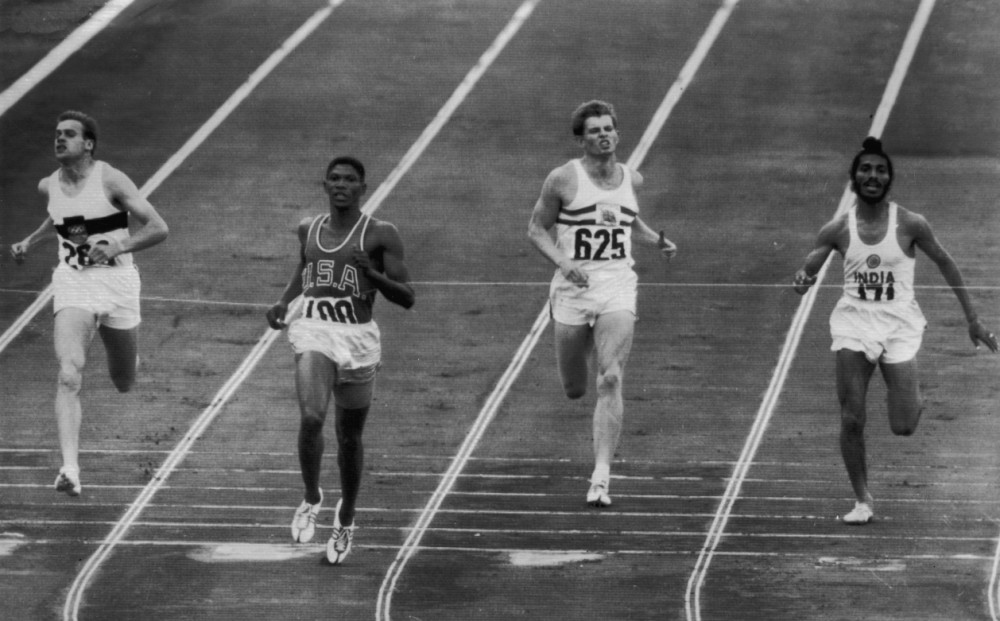 He is the first ever athlete from an Independent India to represent the Olympics in a successful way. He didn't have a good time in the early entries of the summer Olympics in both Rome and Tokyo but gained a lot of experience to compete in the international arena.
Milkha Singh in Asian Games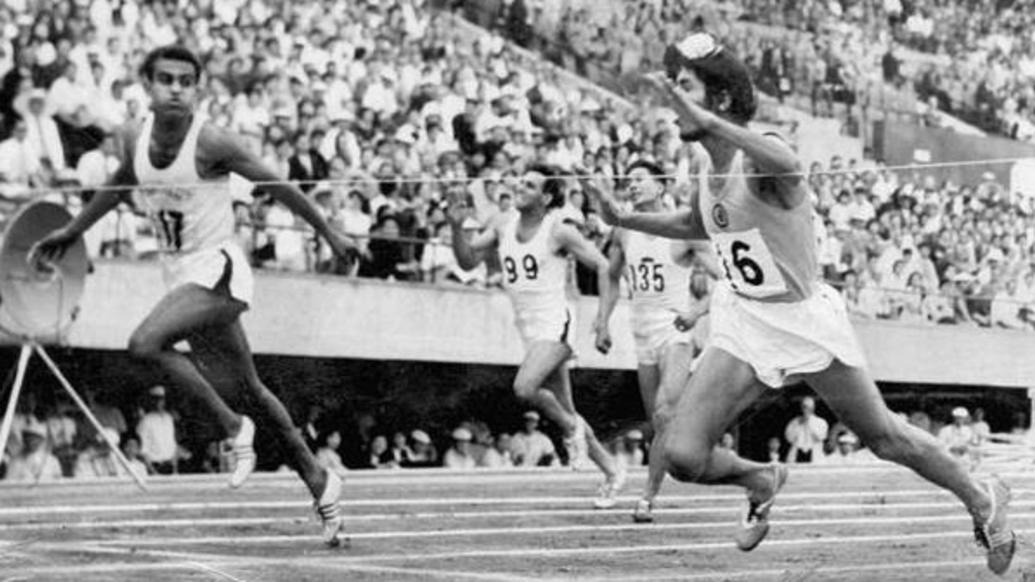 Milkha Singh Brought a total of 4 gold in Asian Games in both 1958 and 1962. He won a gold medal in Tokyo 1958 for both 200 meters and 400-meter sprints and he won 400 meters and 4 x 400 Meter relay in 1962 Jakarta Asia games.
His proud moment came when he went to race against Abdul Khaliq of Pakistan in Tokyo Asian games. The tournament was held in 1962 and Milkha Singh had both emotional and political pressure on him to defeat the Pakistani Sprinter. Milkha Singh Comfortably defeated Abdul Khalid of Pakistan in his own turn and earned himself a title "The Flying Sikh". The title was presented by then Pakistani President Ayub Khan.
It is said that Prime Minister Jawaharlal Nehru motivated the athlete because it was the time of honor in emergency situations. Milkha is said to have undergone a lot of pressure during the time but focused on his skill sets to emerge as a winner.
British Empire and Commonwealth Games:
Commonwealth games were competitive for any player across the world. He had a good time in Commonwealth games held in 1958. Milkha brought Gold medal in both 200 and 400-meter category. The record was there for a long time till Vikas Gowda brought gold in 2014 these categories.
After Sprinting:
Singh continued his journey towards contributing to sports after retiring from spiriting. He became Director for the sports section in the Education Ministry in Punjab.
As Singh brought a massive amount of gold medals in international tournaments, it is evident that he is one of the deserved candidates to receive the prestigious award. Singh was honored with Padma Shri because of his contribution towards the nation.
Facts:
Milkha Singh has seen a lot of events, which can be recorded in a book for motivation. There is an autobiography book written along with his daughter, Sonia Sanwalka. The book is titled "The race of my life" and it is a worthy book to pick up and read to know various events happened in Singh's life all along.
There is a Madame Tussauds Statue made on Milkha Singh in a running position, which was displayed in Punjab before moving.
Singh has been a genuine individual, who looks for deserved things. He rejected Arjun Award claiming that the award is specifically meant for young people.
Singh has served a certain amount of time in Tihar jail for traveling in a train without a ticket before joining the army.
Singh has donated all his awards to Museum, which is located in Patiala. The museum contains various things like Shoes, which was worn by the Rome Olympics.
He even tried to become dacoit due to poverty after India's independence. His Uncle motivated him to join the army and the rest is history.
Also Check:-