According to a report in Chile, Manchester United is all set to offer a lucrative amount for Barcelona's midfielder Arturo Vidal
One of the most talked news surrounding the Football fraternity these days is the future of Arturo Vidal. There are signs that depict his career at Barca might soon end with Manchester United looking forward to taking him in. It was Barcelona's head Ernesto Valverde who hinted Vidal's depart from Spain soon
Along with Manchester United, there were reports circulating stating Inter Milan's interest as well, to take Vidal as a loan to buy for a total of €15million.
According to a report by Football Italia, Barcelona has a reserve of €20million, but Chilean television station DirecTV mentioned the Red Devil has hopped into the race for Vidal and have made Barcelona a better offer than the one they received from Milan.
United's Ole Gunnar Solskjaer has offered €20million, as Solskjaer is in search of a replacement for the injured Scott McTominay and Paul Pogba.
As per the reports from Sport, Vidal is 'untouchable' and has been given a relief of him playing for the coming months.
Sport report that Barcelona believes the Chilean midfielder is 'untouchable', and have given him assurances over his playing time in the coming months.
Reports from ESPN and Goal.com also claims that Vidal "reacted furiously" to the news he would be snubbed from the Classico starting line-up, with the player being sure to make his "discontent known to team-mates."
The Goal report mentioned that "several players attempted to calm down the player," but were unable to resolve the situation with Vidal "walking out of Tuesday's practice."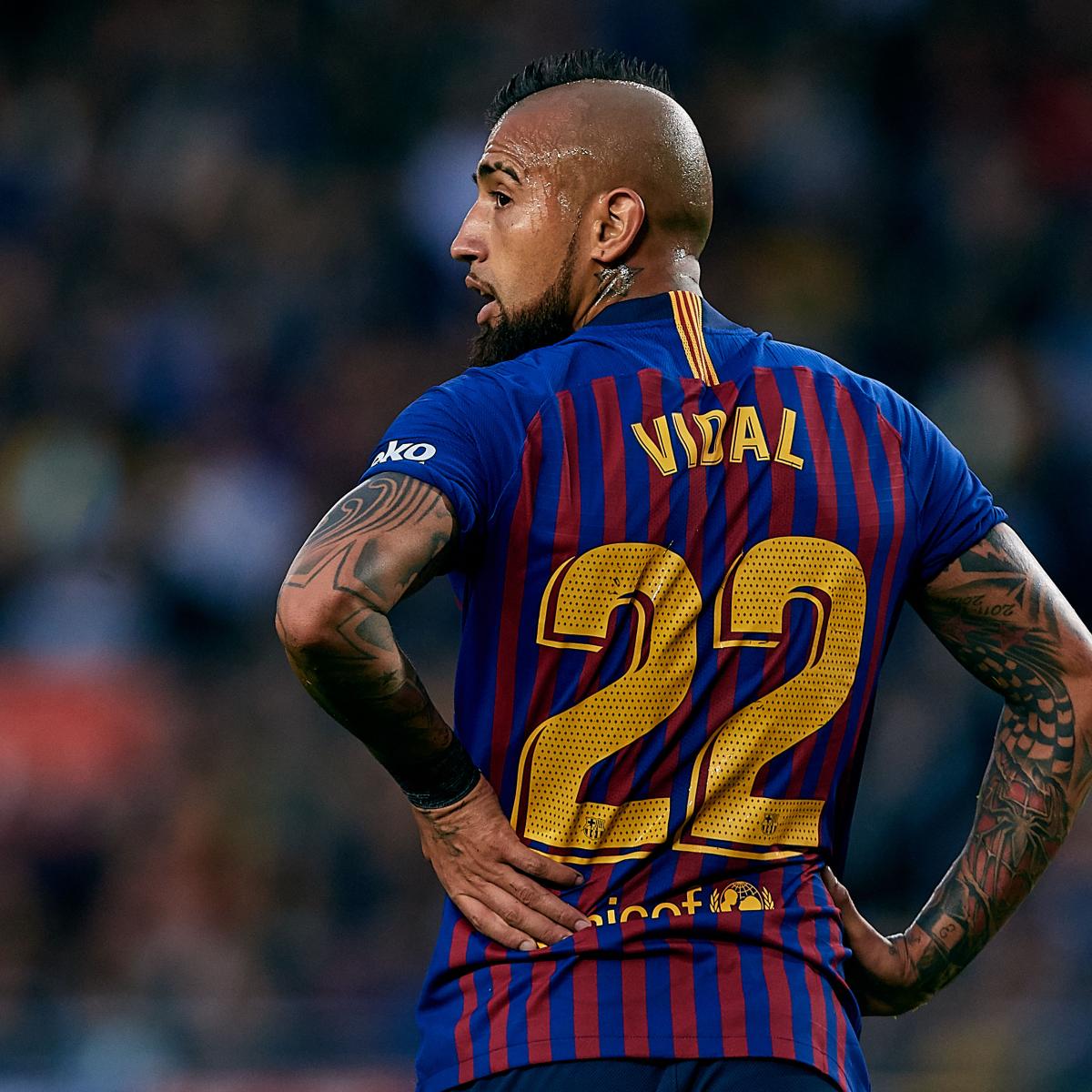 Co incidentally, Vidal was on the bench for the game which ended 0-0 at the Camp Nou before Christmas.
"I would like to stay here forever, but I have to be objective and look at things from day to day," Vidal spoked to the Catalonian public broadcaster TV3 on the news circulation about his exit
"If in December or at the end of the season I don't feel that I am important here I will have to look for a solution and widen my horizons to be important."