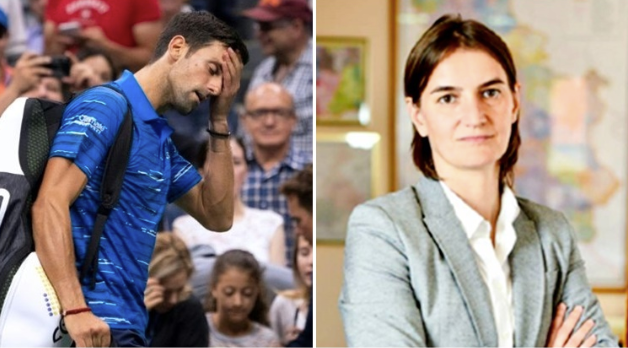 After Novak Djokovic had announced that he and his wife have been tested positive of the coronavirus, he got a mixed reaction from everyone. Some criticised him for not following the norms and protocols before organizing the Adria Tour, while others defended him publicly for that instance. 
World No.1 has found the support of none other than the Serbian Prime Minister Ana Brnabić as she has defended the 33-year-old tennis ace by saying it is her fault.
"It's my fault, it's not Novak Djokovic and leave the man alone," said Brnabić.
The Prime minister further stated that she would prefer to do something from her part then face the criticism than sitting at home and watch all the developments taking place and doing nothing. It was her statement her take on Djokovic's exhibition match that was to help raise money and also promote young and non-established players. 
Speaking to the PinkTv, Brnabić praised the country's best tennis star for his humanitarian work and not give any political angle to his initiative because of which he has been under scrutiny. 
"Every part of him. He tried to do something good for the whole region. To put politics aside and help young and non-established tennis players, as well as to raise money for humanitarian purposes." Serbian Prime Minister further added. 
After the first day of the event, Djokovic and his wife, along with several tennis players like Grigor Dimitrov, Borna Coric and Viktor Troicki including his coach Goran Ivanisevic tested positive for coronavirus. That led to the cancellation of the whole tour and Djokovic issued a statement of apology to the participants who had participated in the event. 
Denver Nuggets star Nikola Jokic has also been diagnosed with COVID-19 ahead of the NBA restart next month after he had attended the exhibition match by Djokovic earlier this month.