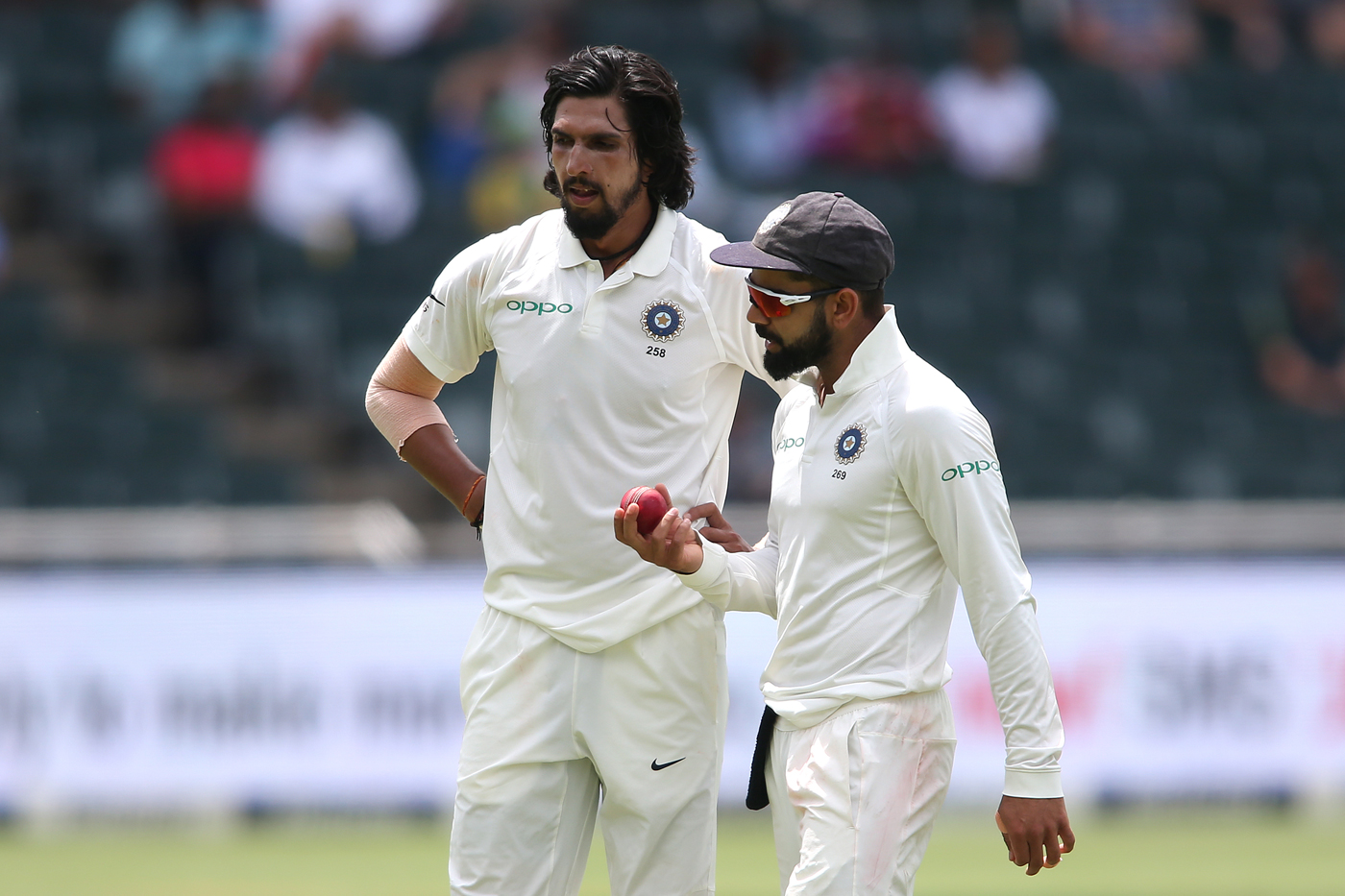 Sachin Tendulkar is a legend of the game. Every time an amazing batsman sets his foot in the international circuit and performs consistently, he or she always gets compared to the master blaster. Tendulkar has been compared to a lot of legends during his career, including Sir Don Bradman and Sir Vivian Richards.
In the current generation, the same kind of things happens with none other than Virat Kohli. Kohli has been compared with all the greats of the game and continues to perform at the biggest stage so that he could become the best of the best. Since making his debut and achieving so much, Kohli has widely compared to Sachin Tendulkar because he keeps on breaking Tendulkar's records to make himself the better one.
But who is better? It seems Ishant Sharma has an answer to this question.
Speaking in an interview, the Indian fast bowler was asked who was a better batsman, Sachin or Kohli? The pacer did not think twice and took the name of the current Indian skipper, Virat Kohli. The bowler further stated that Kohli is the best batsman he has ever seen bat on the field.
"Virat Kohli is the best batsman I have ever seen play on a cricket field," Ishant Sharma said.
Sachin Tendulkar has played a total of 664 matches during his illustrious career and scored 34,357 runs with an average of 48.52 while Virat Kohli has played 416 games and accumulated 21,901 with an average of 56.
The master blaster is the only cricketer in history to score 100 international centuries. On the other hand, Kohli has 70 centuries to his name.
Later in the discussion, the cricketer from Delhi also explained how county cricket helped him discover his strength as a pacer. The right-arm fast bowler used to play county when India was not playing Tests. The veteran pacer was a part of Sussex CCC for the first two months of the 2018 county season. He also revealed that he mastered the art of bowling good-length deliveries while playing the county championship.
Ishant could not play the second Test against New Zealand due to an ankle injury he suffered during the Ranji Trophy. The bowler played the first Test despite being not fully fit, which turned out to be fatal for the bowler. Ishant will next be seen playing the Indian Premier League (IPL) for Delhi Capitals.
However, there are still a lot of uncertainties if the IPL would be played or it would be cancelled due to the coronavirus pandemic.