Iran's only female Olympic medalist Kimia Alizadeh has decided to leave the country. The 21-year-old Kimia wrote about it on social media, stating that she does not want to be part of lies, injustice, and flattery in Iran. She added that she considers herself one of the millions of oppressed women in the country. The Olympic bronze medalist did not give any information about where she is at the moment. But the Iranian media has spoken of her being in the Netherlands.
Kimia Alizadeh, who won the bronze medal at the 2016 Rio Olympics in Taekwondo wrote on her Instagram, "Let me start with a greeting, a farewell or condolences, I am one of the millions of oppressed women in Iran who they have been playing with for years."
Alizadeh became the first Iranian woman to win an Olympic medal after claiming bronze in the 57kg category of Taekwondo at the 2016 Rio Olympics. In her post, this player accused the Iranian officials of using her success for their promotion.
Kimia further wrote, "They took me wherever they wanted. I wore whatever they said. I repeated every sentence they ordered. Whenever they saw fit, they confiscated me. They put my medals on the obligatory veil and attributed it to their management and tact."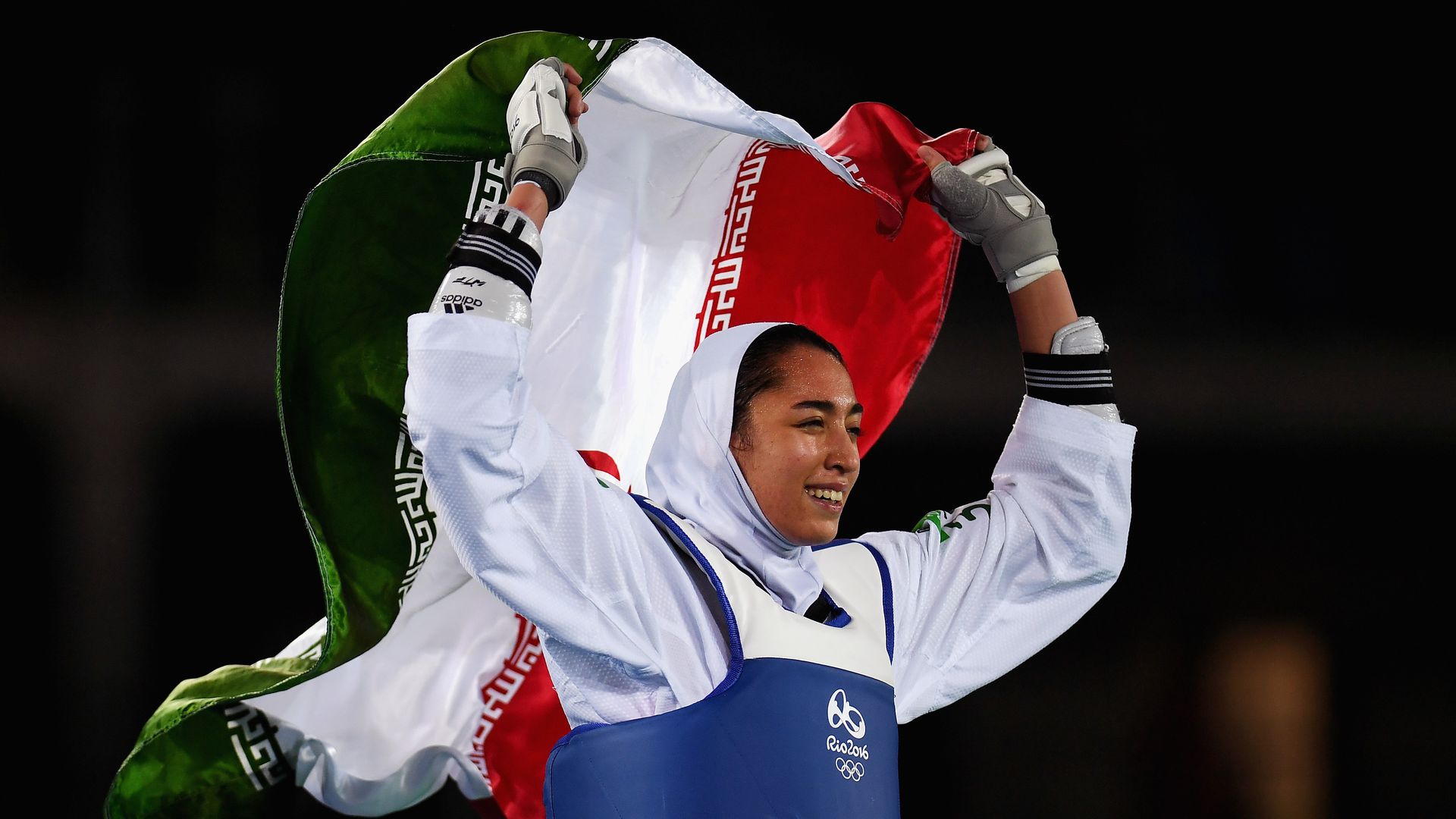 Alizadeh also denied that she had not received any attractive offers from Europe, nor did she state where she would go as she wrote, "No one invited me to Europe and I didn't go to the green garden. But I suffer the hardship of homesickness because I didn't want to sit at the table of hypocrisy, lies, injustice, and flattery. This decision is even harder to win than the Olympic gold, but wherever I am, I remain a child of Iran. I give you encouragement, and I have no other wish but to trust you in the difficult path I have taken."
In the past few years, Iran has seen a lot of athletes leaving their country, citing government pressure. In September, Saeid Mollaei, an Iranian judo fighter, left the country for Germany. He had claimed that he was not allowed to compete with an Israeli athlete. Alireza Faghani, an Iranian international football referee, left Iran for Australia last year.