India vs New Zealand Rain Stop Match: The India-New Zealand game has been hit by rain again. The league stage game between the two was also washed out and it is only after 16 years the two teams are playing against each other.
New Zealand won the toss and chose to bat first. They were on 211/5 in 46.1 overs when the rain started to pour and it is only getting heavier. Now the million-dollar question, what will happen if the rain doesn't stop.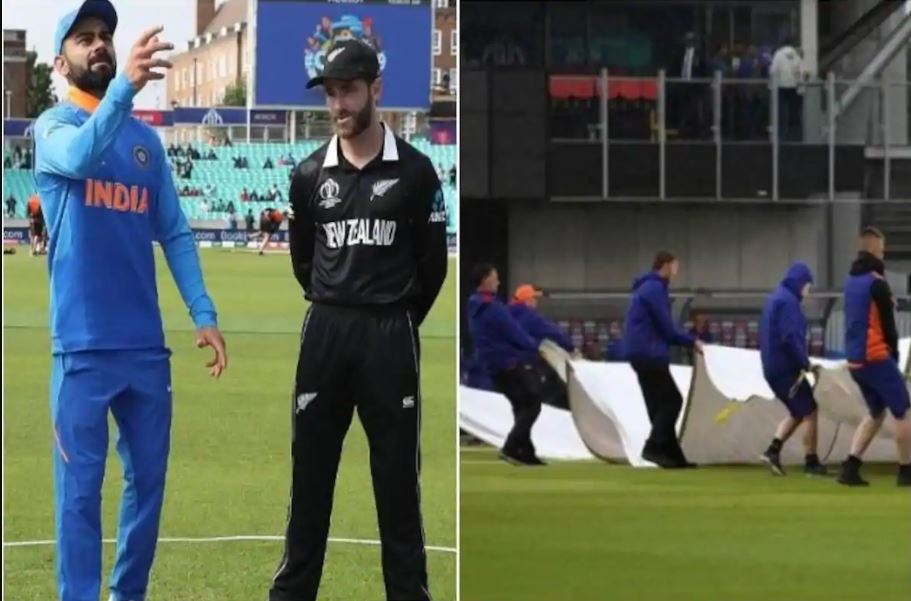 India vs New Zealand Rain Stop Match: There is a two-hour reserve period, which might be extended by the Match Referee if he/she believes that a result (see clause 16.1.1) can no longer be obtained on that day, even after using the available extra time (2 hours) and reducing the number of overs to be played, and that the application of the Additional Extra Time (the 1 hour the referee has) will increase the likelihood of obtaining a result on that day, meaning if a 20 over game can then take place by adding that one extra hour.
If the Rain Doesn't Relent and there is Loss of Overs, and in Case New Zealand Doesn't Bat Again, India's Target in
46 overs will be 237
40 overs will be 223
35 overs will be 209
30 overs will be 192
25 overs will be 172
20 overs will be 148
If the play cannot go ahead today, then the match will shift to tomorrow, which is an Official Reserve Day where the match shall be continued from where it was left today and NOT restarted. In case the game cannot be completed tomorrow as well, then India will qualify for the final based on a higher finish in the Group stage.
As per British Met. department, there was a huge possibility of rain today and the luck hasn't been as good as in the Pakistan game where the rain gods mostly stayed away.