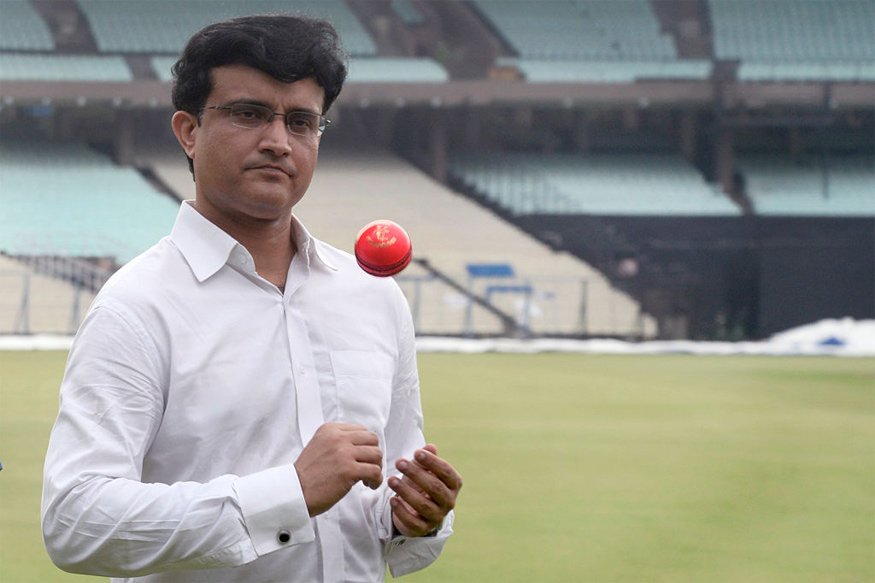 Former Indian skipper and the current BCCI president Sourav Ganguly has said it is important to conduct at least one day-night Test in a series in order to bring back people in the stadium. 
It was under Ganguly's administration that BCCI conducted a day-night Test match at Eden Gardens between India and Bangladesh last year. It was the 2nd Test of the series which managed to draw a huge number of spectators in the much-awaited pink ball test match in India. 
"I think day-night Test, one match in a series is important because cricket needs everyone back. We played the pink-ball Test in Kolkata and I do not think it was a normal India Bangladesh Test match," Ganguly spoke to Mayank Agarwal in an IGTV video posted on Indian Cricket Team's Instagram handle. 
Ganguly recollected success as of that game as Cricket Association of Bengal was able to fetch in around 3,50,000 people during the match that lasted for three days. 
Ganguly also cited how important it is to bring in spectators to watch a Test match in the era of the shorter format of the game and how important it is to evolve the game. 
Ever since Ganguly has taken the charge of the BCCI, he has taken some bold decisions, including the pink ball Test between India vs Bangladesh. 
Last year, the ICC had also come up with an idea of altering the test cricket to four days instead of five days, however, it didn't find the support of Ganguly as he said,  "I think innovation in every aspect of life is important. I am not a big fan of four-day Tests because I think a lot of matches would not finish then. You have five days, you approach it differently. I do not think there is any need to tinker with the Test format. For me, Test cricket is the best and toughest format."
The Prince of Kolkata celebrates his 48th birthday today and his contribution to the Indian cricket has invaluable so far.