Highest Paid Cricket Coaches
Coaches play an integral part in sports. Unlike football, where the gaffer runs the team, in cricket the job of a coach is different. The role of a coach in cricket is generally more in the background than in the foreground.
They not only have to work on the minor technical deficiencies of players, but also have to work on the mental aspect of the game. They help their players who are low in confidence gain positivity while making them match ready and mentally tough for crunch situations in the match. Along with the team skipper, the coaches plan out strategies that enable a team to outdo their oppositions.
And nowadays, the role of a cricket coach is not only limited to the game but more so to manage his players and thus a coach who is an excellent man-manager is a must for any successful team. It is his man-managing skills which bring out the best in individuals and protects a team from internal politics.
Hence, a coach plays a defining role in a team. The importance of a head coach in this present situation is reflected in their remuneration as well. Nowadays, coaches receive much more money than they used to receive a few years back which has made this position much more lucrative.
Although their salary when compared to what professional cricketers or even coaches of other sports like football receive is less, yet in modern times in top cricketing nations, they tend to receive a substantial sum for their service.
Let us delve at the top 10 highest paid cricket coaches in the world.
#10 Lalchand Rajput (Zimbabwe) – 30-40 lacs / 50,000 USD
Former Indian cricketer Lalchand Rajput was appointed the head coach of the Zimbabwean cricket team back in 2018 and although his team has improved their competitiveness since then yet they are to win a major series.
The 58-year-old former Indian cricketer has had prior coaching experience.  He was the manager of the Indian team which lifted the T20 World Cup in 2007 while also coaching India A for a brief period of time. He had also worked in the IPL and more recently he was the head coach of the Afghanistan team from 2016-2017 when he replaced former Pakistan skipper Inzamam-ul-Haq for the role and led the team to their historic ODI win in West Indies. However, his contract was terminated by the Afghan board in August 2017 and was replaced by Phil Simmons.
It is reported that he receives a salary of 50,000 USD as a coach.
#9 Phil Simmons (West Indies) – 60-70 lacs / 90,000 USD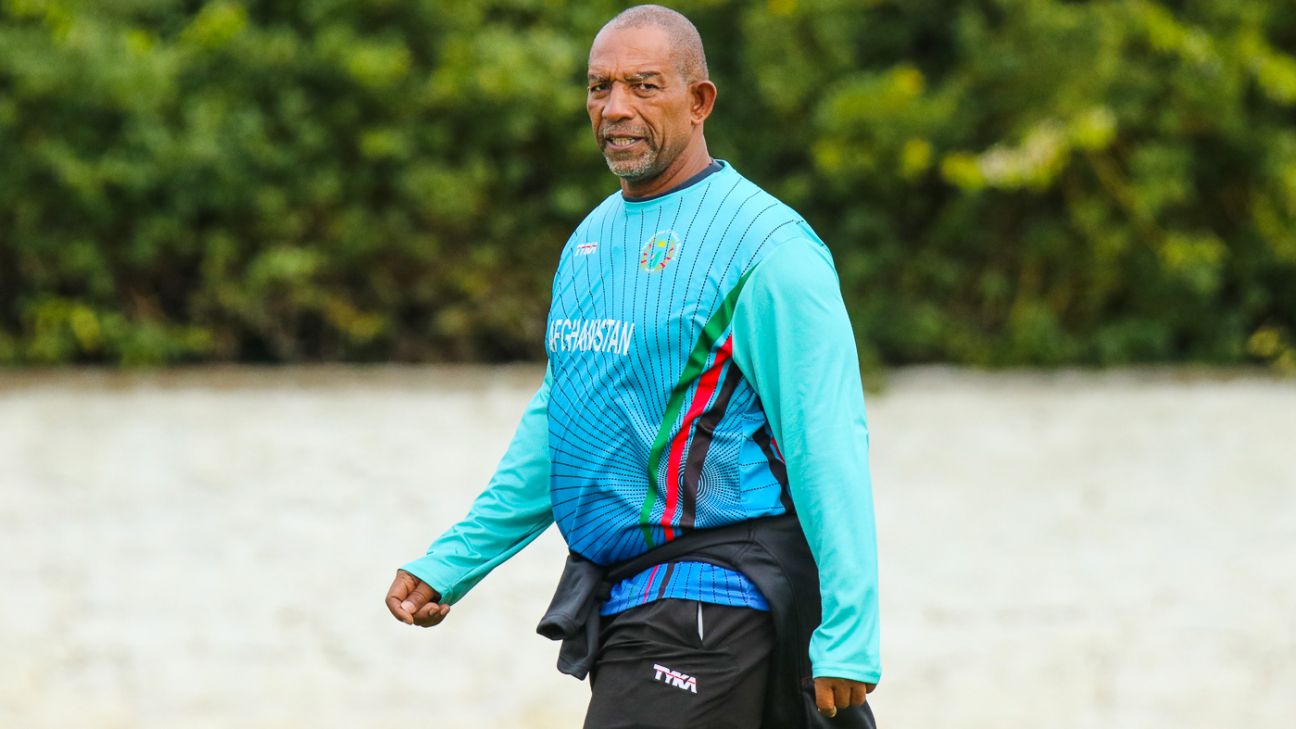 Highly successful coach Phil Simmons was reappointed as the head coach of the West Indies team in October last year. He replaced interim coach Floyd Reifer who had been appointed after the former coach Richard Pybus was sacked just ahead of the World Cup 2019.
Into his second stint with the Caribbeans, he initially coached them during 2015-16, when he also led them to the 2016 T20 World Cup glory but was however sacked soon afterwards  'due to differences in culture and strategic approach'.
He has also coached Zimbabwe from 2004 to 2005, Ireland from 2007 to 2015 and Afghanistan from 2017 to 2019. According to reports, he receives a salary of 90,000 USD per annum.
#8 Mark Boucher (South Africa) – 1 crores / 140,000 USD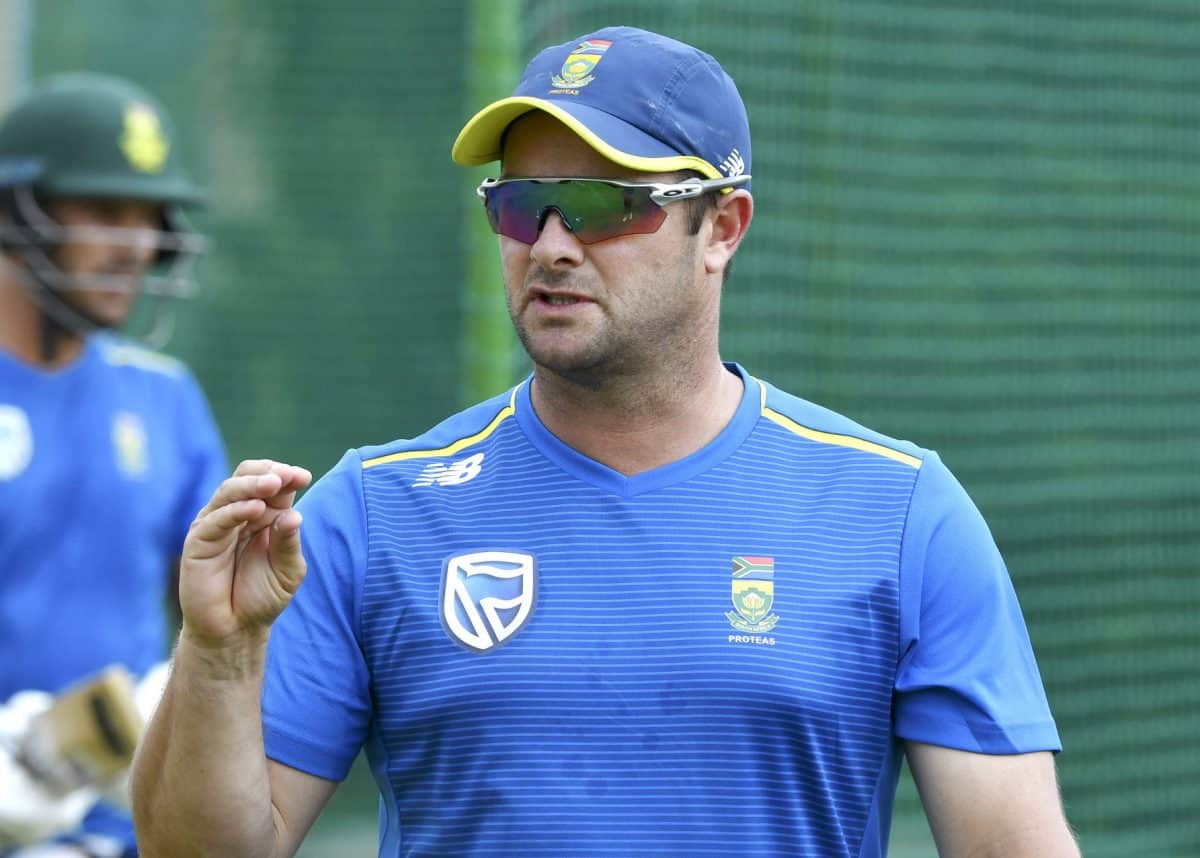 Newly appointed coach of the South Africa National cricket team, former Proteas wicket-keeper batsman Mark Boucher replaced former coach Ottis Gibson in December 2019 when he signed a contract that extends till 2023.
Although he failed in his first assignment as a coach against England at home where the visitors won the Test and the T20I series while drew the ODI series, South Africa managed to whitewash the visiting Australian team 3-0 in the recently concluded ODI series even though they lost the T20I series to the same opponents.
Boucher has a huge role to play if South Africa are to bounce back in becoming one of the major powers of world cricket. As per reports, the South African earns 140,000 USD per annum.
#7 Russel Domingo (Bangladesh) – 1-1.5 crores / 180,000 USD
Highest Paid Cricket Coaches: Russel Domingo is one of the few cricket coaches around the world who hasn't played any first-class or competitive cricket at the highest level. He was the understudy of Gary Kirsten's South African team in 2011 and went on to become the head coach of the team in 2013. Until 2017 he was the coach of the Proteas team after which he was replaced by Ottis Gibson. After being on the sidelines for a couple of years, Domingo returned in August 2019 as the coach of Bangladesh Cricket Team and is reportedly paid a sum of 180,000 USD each year.
#6 Gary Stead (New Zealand) – 1-2 crores / 240,000 USD
Gary Stead was appointed as the head coach of the Black Caps in August 2018 when Mike Hesson stepped down from the top post. Stead maintains quite a successful record till now after having led the Kiwis to the finals of the 2019 Cricket World Cup while also whitewashing the visiting Indian team in both the Tests and the ODIs. He had also led the White Ferns (New Zealand's women cricket team) to the finals in the 2009 Women's world cup.
Stead receives an amount of approximately 240,000 USD as his remuneration which makes him the sixth highest-paid coach in the world.
#5 Misbah-ul-Haq (Pakistan) – 1-2 crores / 250,000 USD
Former skipper Misbah-ul-Haq was appointed as the head coach of the Pakistan cricket team in September 2019. He was also entrusted with the dual responsibility of being the chief selector of the Pakistan team. He signed a 3-year contract with the Pakistan Cricket Board.
Having no prior coaching experience, Misbah started off well when his boys emerged victors against Sri Lanka in ODIs. However, they were whitewashed by the same opponents in T20Is while were also trounced by Australians in Tests and T20Is.
Back at home, Pakistan Cricket Team managed to win Test series against Sri Lanka before battering Bangladesh in the T20Is and one Test match. Misbah has a huge task ahead to guide Pakistan into becoming one of the consistent teams of world cricket and seeing the present performances, one can be assured that he is the right man to guide the Shaheens into becoming one.
He reportedly earns 250,000 USD as a coach.
#4 Mickey Arthur (Sri Lanka) – 3-4 crores/ 480,000 USD
Highest Paid Cricket Coaches: Another South African who hasn't played much international cricket, Mickey Arthur though has plenty of coaching experience under his kitty. He was the head coach of South Africa from 2005 to 2010 and of Australia from 2011 to 2013. He also led Pakistan to Champions Trophy glory in 2017 after assuming the position in 2016 up until 2019 when his contract wasn't extended post World Cup.
He is now the coach of Sri Lanka after assuming the post in December 2019 and reportedly earns around 480,000 USD per annum.
#3 Chris Silverwood (England) – 4-5 crores / 500,000 Pounds 
Former England pacer Chris Silverwood is the current head coach of the Three Lions. After having initially being appointed as a fast-bowling coach in January 2018, he was named as the successor of the outgoing World Cup-winning boss Trevor Bayliss in October 2019.
His tenure as a coach has been mixed one as his team lost 1-0 to New Zealand in tests while won 3-2 in T20Is. They also won the Test series and T20I series in South Africa but drew the ODI series. It is to be seen where will the current World Champions head to in Silverwood's reigns.
The coach roughly earns around 500,000 per annum if one goes by reports.
#2 Justin Langer (Australia) – 4.5-5 crores / 650,000 USD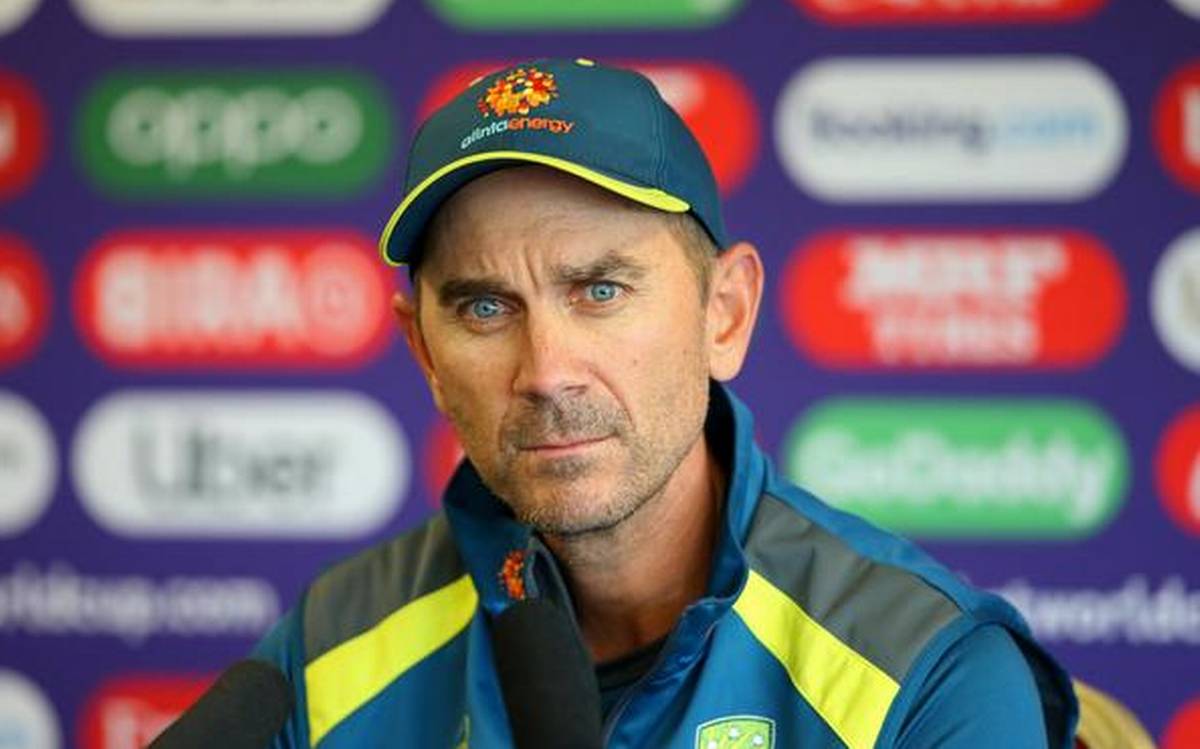 Former Australian Test opener Justin Langer is currently the head coach of the Australian team after the southpaw replaced former World Cup-winning head coach and teammate Darren Lehmann post the Sandpaper Gate.
His major achievements since then have been an ODI series win against India away despite being 2-0 down at one point of time with a second-string squad and retaining the Ashes away after a 2-2 scoreline.
As per reports, Langer is currently the second-highest-paid coach after earning 650,000 USD per annum.
#1 Ravi Shastri (India) – 9.5-10 crores
Highest Paid Cricket Coaches: The head coach of the India National Cricket Team earns the most of all the modern-day cricket coaches. He was appointed in July 2017 after the completion of the 2017 Champions Trophy and replaced former coach Anil Kumble who reportedly had a fall-out with skipper Virat Kohli. The coach is said to be a great man-manager, a quality that is needed in modern-day game, something that former coach Anil Kumble lacked.
India has done fairly well under him winning Test matches in England and South Africa while also registering their maiden Test series win in Australia. However, the team were recently whitewashed in the ODI and Test series in New Zealand. Under the former all-rounder, India also reached to the semi-finals of the 2019 World Cup.
Upon his appointment, Shastri had signed a contract which gave him Rs. 8 crores per annum as his salary. However, reportedly, when he got an extension in 2019, his salary has been hiked and he will now get about Rs. 10 crores as his remuneration.