Money is something which drives almost all the sports at the global level and whether it's about Match fees, Sponsorships deals, Contracts or anything else, It has bring more popularity and prosperity to both the sport and the players involved across the globe. Having said that, let's have a look at the Elite list of Top 10 highest paid athletes in the world.
List of Top 10 Highest Paid Athletes in the World
#10 Matthew Stafford (NFL)
Country:

USA

Total earnings in 2018:

$59.5 Million
Matthew Stafford is one of the biggest stars in the NFL  and whilst his popularity is ever growing, he is also doing great on the Money part. Talking about last year, he has signed one of the biggest contracts in NFL history. The Deal was signed for a period of five-year and was worth $135 million with $60.5 million as the guaranteed amount.
His list of achievements doesn't stop there as Stafford was also the #1 overall pick in the 2009 NFL Draft and as a Pro Bowler in 2014. As of now his list of Endorsements includes some of the biggest brands like Nike, PepsiCo, Fanatics, Blue Cross/Blue Shield, Ford Motor, Panini and St. Joe's Hospital.
#9 Matt Ryan (NFL)
Country:

USA

Total earnings in 2018:

$67.3 Million
Matt Ryan can be quoted as the biggest player in NFL in terms of yearly Earnings and his figure stands at mammoth $67.3 m in 2018.He was also the first players to lock up an annual salary of $30m per annum when he entered into a Contract with the Falcons till 2023.
The Deal was worth $150 million which includes a guaranteed amount of $100 Million plus a signing bonus of worth $46.5 million. His list of big achievement also includes taking his team to the Super Bowl title in 2016 which also got him the MVP award for that season. His List of Endorsements includes names like Nike, Gatorade, Delta Airlines, IBM, Mercedes Benz and Banana Republic.
#8 Stephen Curry
Country:

USA

Total earnings in 2018:

$76.9 Million
Stephen Curry can certainly be quoted as one of the highest paid basket ball players currently playing in the league. He was also a part of first ever $200 million contract with the Warriors last season which saw him getting thrice the amount of salary he was drawing earlier. He has also became a part of a Multi Million dollar deal with the Sony pictures which would aim at producing and developing various Film and TV projects in USA.
His Big list of Endorsements includes Under Armor, Chase, vivo, Nissan/ Infiniti, Brita, Bubble and JBL
#7 Roger Federer (Tennis)
Country:

Switzerland

Total Earnings in 2018:

$77.2 Million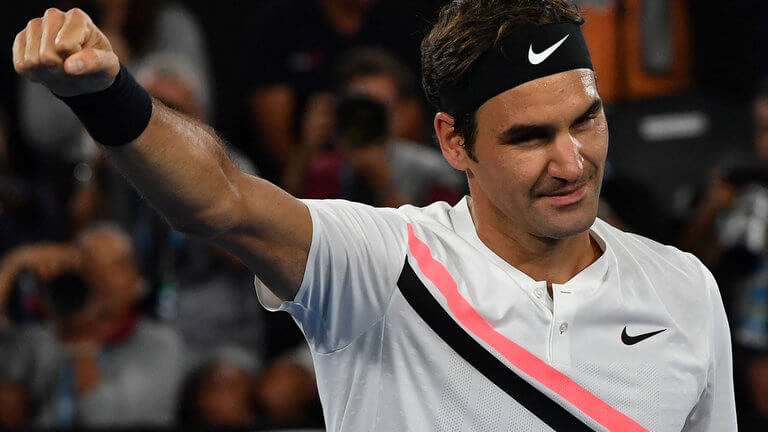 Unarguably the best Tennis players of all time, Roger Fedrer, famously known as the name "Fedex" ,has not only garnered huge popularity amongst all the tennis fans, but still the Highest paid athlete in the same Sport. He retained his no1 spot in Tennis rankings in 2018 and even at this age, he pose a big threat to all the tennis players around the world which are much younger to him.
Talking about his Endorsemenst, most of his deals are almost a decade old and this surely shows his Brand value in the past years. He got names like Wilson, Credit Suisse, Mercedes, Rolex, Lindt, Jura, Moet & Chandon, Sunrise and NetJets in his Endorsements list.
#6 Lebron James (Basketball)
Country:

USA

Total Earnings in 2018:

$85.5 Million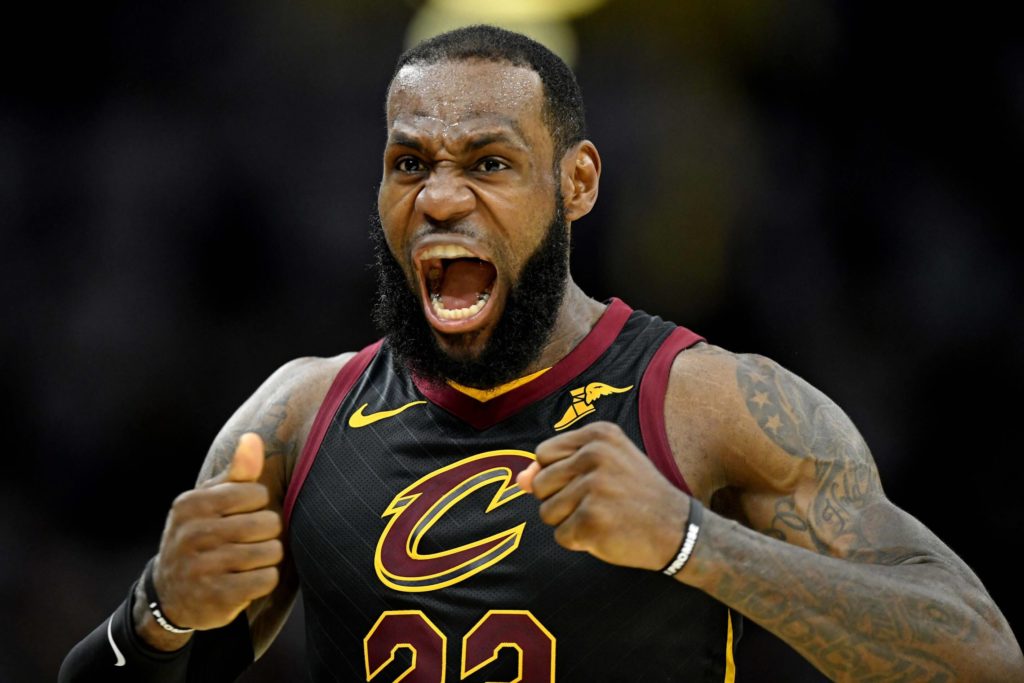 Lebron James is one of the Modern Basketball legends and the highest paid Basketball player currently in our list. This is not it as this Star players recently broke the Long reigning record of Another legend Michael Jordan for scoring double digit points in Consecutive games. He is also the youngest player to achieve the 30000 points Milestone and has also been NBA's MVP for 4 years.
He Currently Endorse some of the big brands like Nike, Coca-Cola (Sprite), Beats By Dre, Kia Motor, Intel and Blaze Pizza.
#5 Neymar (Football)
Country:

Brazil

Total earnings in 2018:

$90 Million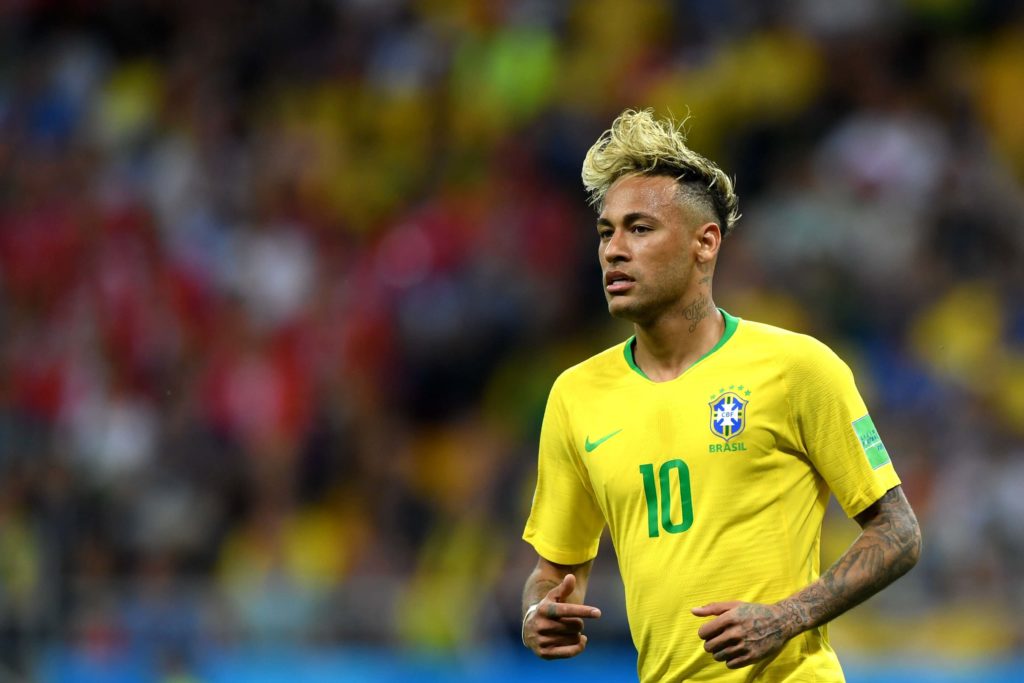 Neymar was in news last year for his Mammoth deal worth $600 million with French Club Paris Saint German when he decided to switch over from his Previous club Barcelona. Out of the big amount, his former club Barcelona was being paid $250 million for his Release clause and the remaining amount was put on table as his salary to be paid for the duration of his contract till June 2022.
His List of Endorsements includes Nike, Red Bull, Gillette, McDonalds and Beats by Dre.
#4 Conor Mcgregor (Mixed Martial Arts)
Country:

Ireland

Total Earnings in 2018:

$99 Million
Conor Mcgregor can be quoted as the Biggest MMA player till date in the Sports History and even though he didn't had a professional fight till date since 2016, he is still enjoying a big pay amount given to his bout with Boxing Legend Floyd Mayweather Junior. He grabbed $85 million in the fight and much in terms of sponsorship deals thereafter. His current list of Endorsements includes Burger King, Beats by Dre, Monster Energy, David August, BSN, Anheuser-Busch, HiSmile and Bet safe.
#3 Cristiano Ronaldo (Football)
Country:

Portugal

Total Earnings in 2018:

$ 108 Million
There is hardly any honor which this player hasn't achieved in his career being one of the most loved Footballers in the world. While Scoring 44 goals last year and grabbing the coveted Ballon'd or , Cristiano Ronaldo also took his team Real Madrid to Fifth Champions league Trophy in the past decade in the process.
He runs his own Brand CR7 which deals in Shoes, Apparels and perfumes and got a lifetime Contract with Nike which is worth $ 1 billion.
#2 Lionel Messi (Football)
Country:

Argentina

Total Earnings in 2018:

$ 111 Million
If there's any one player who has given some real competition to Cristiano Ronaldo, it is arguably the Greatest Footballer ever, Lionel Messi. He was the Top scorer in all competition last season with a goal tally of 45 goals. His contract with Barcelona make him earn an amount in excess of $ 80 million and he also bagged a lifelong deal with Adidas while endorsing some other brand like Gatorade, Pepsi, Ooredoo, Huawei and Hawkers.
#1 Floyd Mayweather (Boxing)
Country:

USA

Total Earnings in 2018:

285 Million
The Athlete which sits on the top of our list is the famous Boxer Floyd Maywaether from USA. May weather might have make very few appearances recently but his last year bout with MMA fighter Connor McGregor bagged him a Mammoth amount of $275 million from the fight. His earning was a part of his participation as the " A " side of the bout while also being the Promoter for the same.