The three cheers reverberating through the galleries of Kinnara Academy Oval in Kuala Lumpur were very understandable when Hong Kong managed to pull it off in the last over in their recent Asia Qualifier match against the United Arab Emirates (6th September 2018). Getting a hairline to win with their 179/8 trumping UAE's 176/9 would look like just another close call tussle on the ledger of score sheets, but for Hong Kong, this spell out a great deal – it is a payoff Hong Kong has not seen many of for a couple of years.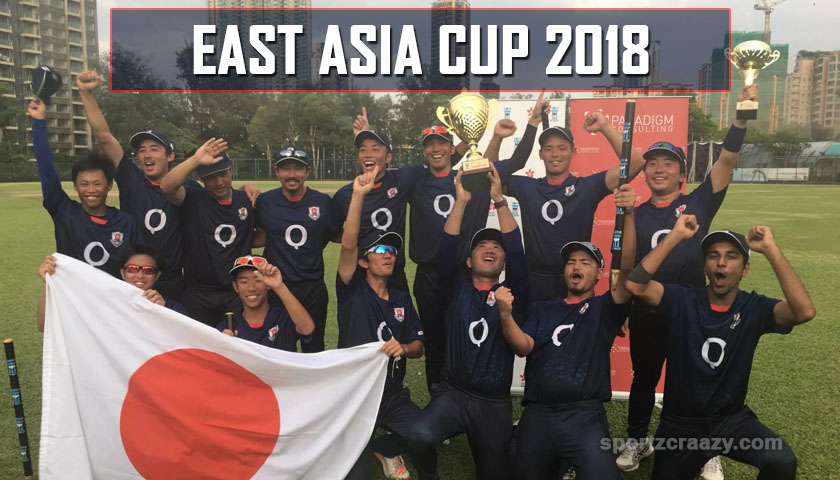 The nail in the coffin was hammered away when they lost their ODI status after losing a playoff versus the Netherlands this march in International World Cup Qualifiers 2018 – a status that they had enjoyed for the four last years. Albeit, all things considered, the proverbial coffin expression would be a little too extreme, as Hong Kong still shows scopes for a turnaround. The immediate prospect to further their ODI career lays open, as they have at least managed to gain access to the Asia Cup group stage.
As Hong Kong buckles up to face India soon in Asia Cup 2018 (Dubai International Cricket Stadium, September 18th), a moment of reflection dictates that except for these rare sparks in form, Hong Kong seems to be at the cusp of the duels against the big boys of cricket, and this is not only exclusive to China, but the swath of the major eastern Asian names – Japan, China, and CHK, and the like. ICC EAP have had the East-Asia Pacific tournaments of New Guinea, Indonesia, Fiji, Samoa et al for about a decade, but what of the other East?
China, in particular, is a curious example of sports logistics impacted more by cultural currency than state sponsorship – China has been playing competitive cricket for quite a while, but their focus does not detract from – or rather their popular image does not break off – the mould of an Olympics powerhouse. Under the plentitude of long and short-time medals and standings, cricket is relatively obscure in the popular mind when off-season, i.e. the proximity of the next Olympics every alternating year – with the Winter Olympics looming large in Beijing currently, for instance.
A note of hope is the East Asia Cup, a young tournament that started three years ago with the aim to help the comparatively unexposed state of cricket in these countries. Domestic cups help streamline the job for national squad selectors, but a panel without a constant flux of international games and a busy overseas schedule is a panel underutilized. To further the opportunities of more international play, a quartet of countries held talks for the East Asia cup since 2013, which came to fruition with the first tournament taking place in 2015.
The four founders – Hong Kong, Greater China, South Korea, and Japan will take turns hosting the annual game, with the men's and women's cricket taking place in alternate years on a rotational basis. It started off with the Women's Twenty20 tournament in 2015, in Incheon, South Korea, in which China was the victors. Korea won the title next year in Men's East Asia Cup 2016, hosted by Japan, and next year, Hong Kong Women's Team came out on top at the 2017 Women's East Asia cup held in China.
East Asia Cup 2018 Fixture

This year's East Asia cup took place just days ago, with Japan emerging as the new victor. Here are the fixture results as it went.
13th September 2018
China vs South Korea, (Venue: Tin Kwong Road Recreation Ground, 9:30 am local time)
China – 67/4 (16 overs)
South Korea – 72/1 (8.4 overs)
South Korea won by 9 wickets and 44 remaining balls
Japan vs HK Dragons (Venue: Tin Kwong Road Recreation Ground, 1:30 pm local time)
Japan – 155/8 (20 overs)
HK Dragons – 106 (19.3 overs)
Japan won by 49 runs
14th September 2018
South Korea vs Japan (Venue: Hong Kong Cricket Club, 9:30 am local time)
Japan – 158/6 (20 overs)
South Korea – 74 (12.5 overs)
Japan won by 84 runs
HK Dragons vs China (Venue: Hong Kong Cricket Club, 1:30 pm local time)
HK Dragons – 107/9 (20 overs)
China -112/6 (18.1 overs)
China won by 4 wickets
15th September 2018
Japan vs China (Venue: Tin Kwong Road Recreation Ground, 9:30 am local time)
China – 103/6 (20 over)
Japan – 107/3 (16.3 over)
Japan won by 7 wickets
HK Dragons vs South Korea (Venue: Tin Kwong Road Recreation Ground, 1:30 pm local time)
South Korea – 146/9 (20 overs)
HK Dragons – 147/4 (15.5 overs)
HK Dragons won by 6 wickets
15th September 2018
Final between Japan and HK Dragons (Venue: Mission Road Ground, Mong Kok in Hong Kong)
Japan – 160 (19.4 overs)
HK Dragons – 74 (18.1 overs)
Japan won by 86 runs
So far, Japan's run these last two years has been impressive in general, but their record in the East Asia cup has cemented their status as the strongest contender to rival HK Dragons, and this is coming from a country where cricket has only recently become something of a niche in the sports firmament.
Jason Lui of Hong Kong Dragons is definitely the star batsman in the whole season, as he averages 69 with a strong 141.78 strike rate, rocking a cup record of an individual 233 strike-rate 84 out of 36 balls in his match against South Korea.  Jason is battle-hardened by the seasons of prior cricket experience in Hong Kong's T20 Franchise based league, Blitz, for Hong Kong Island United and for Galaxy Gladiators Lantau. As a player with a long-standing form and show of skill, he was enlisted as a key player in the full Hong Kong side during the 2016 Australia tour, played against big opponents like Sydney BBL clubs and an NSW 2nd XI. Lui made his maiden scores in the final match on tour against the NSW team.
Japan's young Osaka-born all-rounder Tsuyoshi Takada will be one to watch out for in the future. The 24-year-old right-arm medium bowler bagged 4 scalps for 13 runs in the final, playing the central role in his team's cup win.
Also Check :