Manchester City boss Pep Guardiola seriously considered lining goalkeeper Manuel Neuer as a midfielder during his time in charge of Bayern Munich, with club CEO Karl-Heinz Rummenigge revealing that the experiment was mooted to be done once a Bundesliga title triumph was wrapped up.
The Catalan spent three years at the Allianz Arena between 2013 and 2016.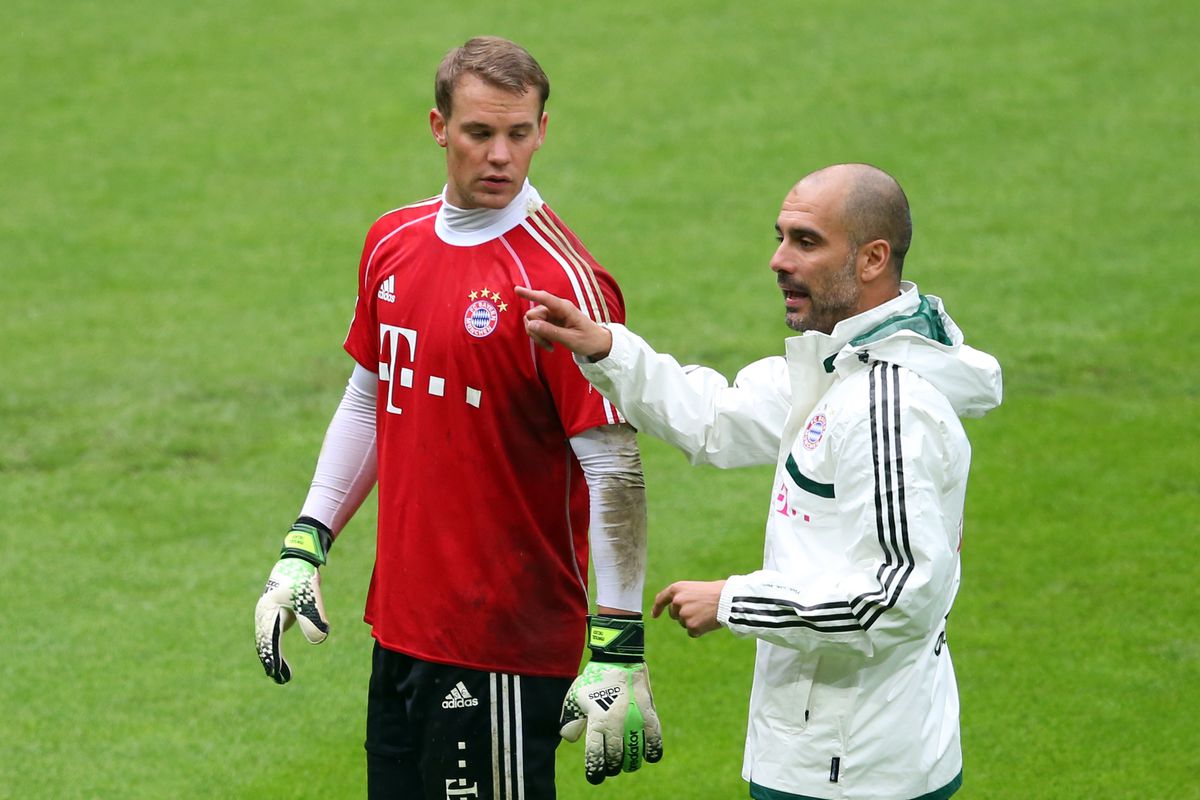 Guardiola was highly successful during this stint, including bagging a hat-trick of domestic crowns and was always looking to push his players doing bigger and better things.
Pep is known for experimentation and over the course of a distinguished managerial career is known for his willingness to tinker with new plans.
And this is what led him considering to field a World Cup-winning goalkeeper outfield.
He was however blocked from doing so and was clearly told that Neuer should remain in his natural position between the sticks.
Saying in the foreword for the club's official magazine '51', Bayern CEO Rummenigge said: "Manuel invented the art of being a footballer as a goalkeeper and revolutionized this position.
"I still remember how Pep Guardiola, after winning a championship, seriously came up with the idea of ​​putting him in midfield for a game."
Rummenigge further admitted that he "found it difficult to dissuade Pep from this idea, which some of us felt might be interpreted as arrogance. But I am convinced that Manu would have done well in midfield, too."
Had the shot-stopper been given a run out in the engine room, he would have been expected to give his all.
Since joining Bayern in 2011, the 33-year-old has always given his all. He had even earlier once told the club's official website: "You realise pretty quickly that things are different at FC Bayern compared to other clubs.
"Winning can soon become normality for the people here but for us it's hard work.
"I have a completely different view on what many people have regarded for decades as the legendary 'Bayern-luck'. That for me is the unrelenting belief in being able to turn a game around right up until the final whistle – as we showed twice at the end of the first half of the season. That belief, that confidence, is ingrained in the club and its tradition."