Greatest  Innings Played In Ipl: Indian Premier League properly known as IPL is famous and popular league all over the globe. IPL is big entertainment for the cricketers and as well as for the viewers.
The cash-rich Indian T20 league which started in 2008 is played every year in India. It's the only platform of the world which transforms unreal things into a living reality.
Can you ever imagine the likes of stoinis, Kohli and De Villiers playing together in the same jersey or Dhoni, bravo, tahir and Faf du Plesis sharing the same dressing room? The answer is a big no. So such a thing would never have been a reality if it was not for the IPL. It brings about the galaxy of international and domestic cricketing stars together in one league which is not even international. It's a place where the enemies turn into friends while the friends battle out a fierce rivalry on the field.
There are many record batting and bowling performance by the players in IPL some of them take there team to win but some phase the disappointment on being on losing side
Today we will look at some top 10 batting performance's ever played in IPL  which have a sept fan base for that innings…  So once again we are rewinding all that innings and the looking towards the details of that innings
Greatest Innings Ever Played In IPL
10.

Andrew Symonds (Deccan Chargers) – 117* runs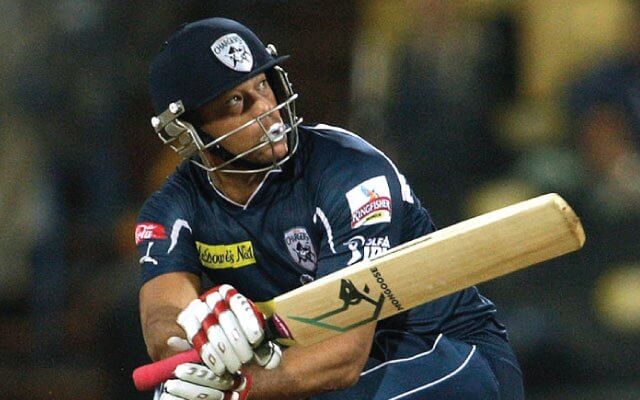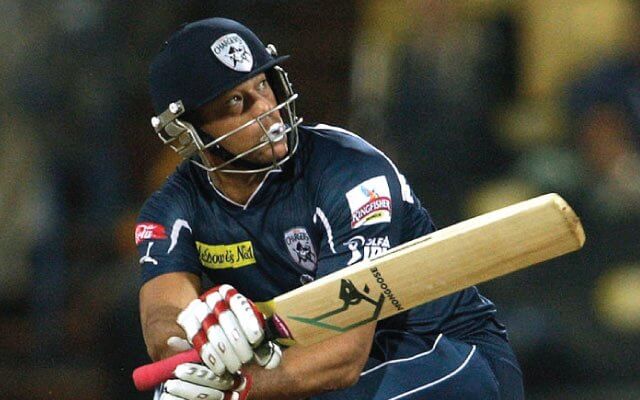 The former Aussie middle-order batter, Andrew Symonds and the aggressive player were one of the most powerful hitters of his time. Fondly referred to as Roy, Symonds used to muscle the ball out of the park, on will and with ease. The right-hander played one of the most explosive innings in the history of the IPL in its inaugural season. Representing Deccan Chargers, Andrew Symonds blasted a brilliant 53-ball 117 runs knock against Rajasthan Royals at Hyderabad. In the innings, Symond hammered 11 boundaries and 7 sixes to create havoc on the field. The knock powered Deccan Chargers who are now known as Sunrisers Hyderabad to a massive total of 214 runs.
9.

Chris Gayle (Royal Challengers Bangalore) – 128* runs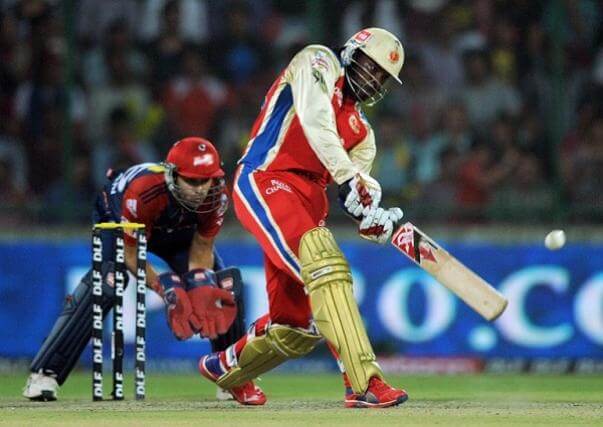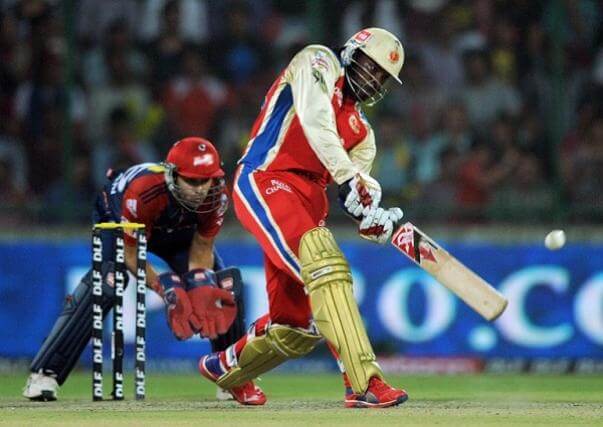 Christopher Henry Gayle or we can say one and only "Universal Boss The entertainer"
When Christopher Henry Gayle takes the willow in hand in the IPL, he blasts the bowlers so mercilessly that it becomes hard to differentiate the reel life EA Cricket 2007 game and the real-life cricket game which is played on the field.
In IPL 2012, Gayle was at his all-time best and against the Delhi Daredevils bowlers, he turned into a devil as he scored an awe-inspiring 62-ball 128 runs which propelled RCB to a gigantic total of 215 runs. His strike-rate was a whopping 206.45 while he hit 13 maximums and 7 fours in the course of this outrageous knock.
8.

Kevin Pietersen (Delhi Daredevils) – 103* runs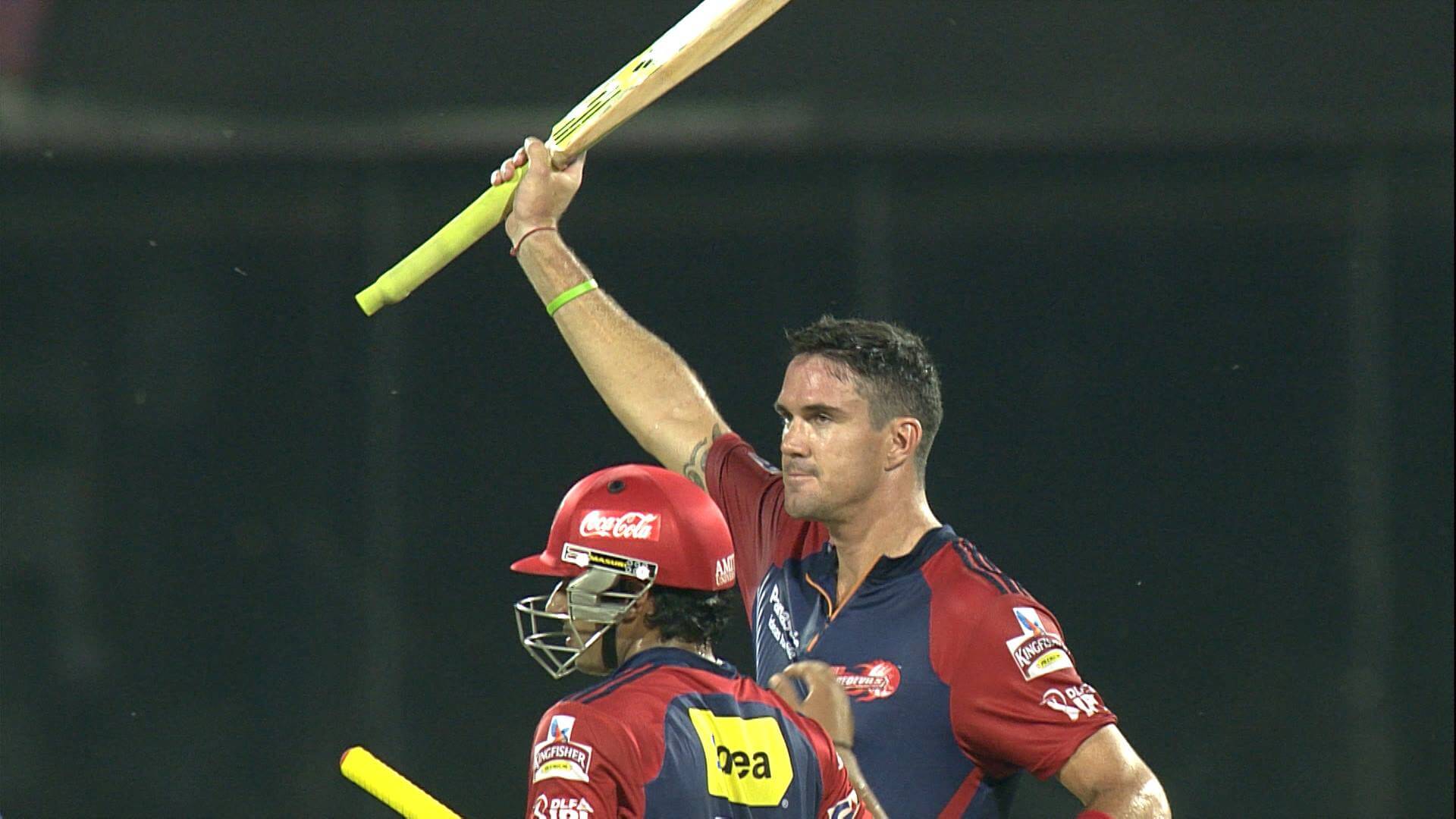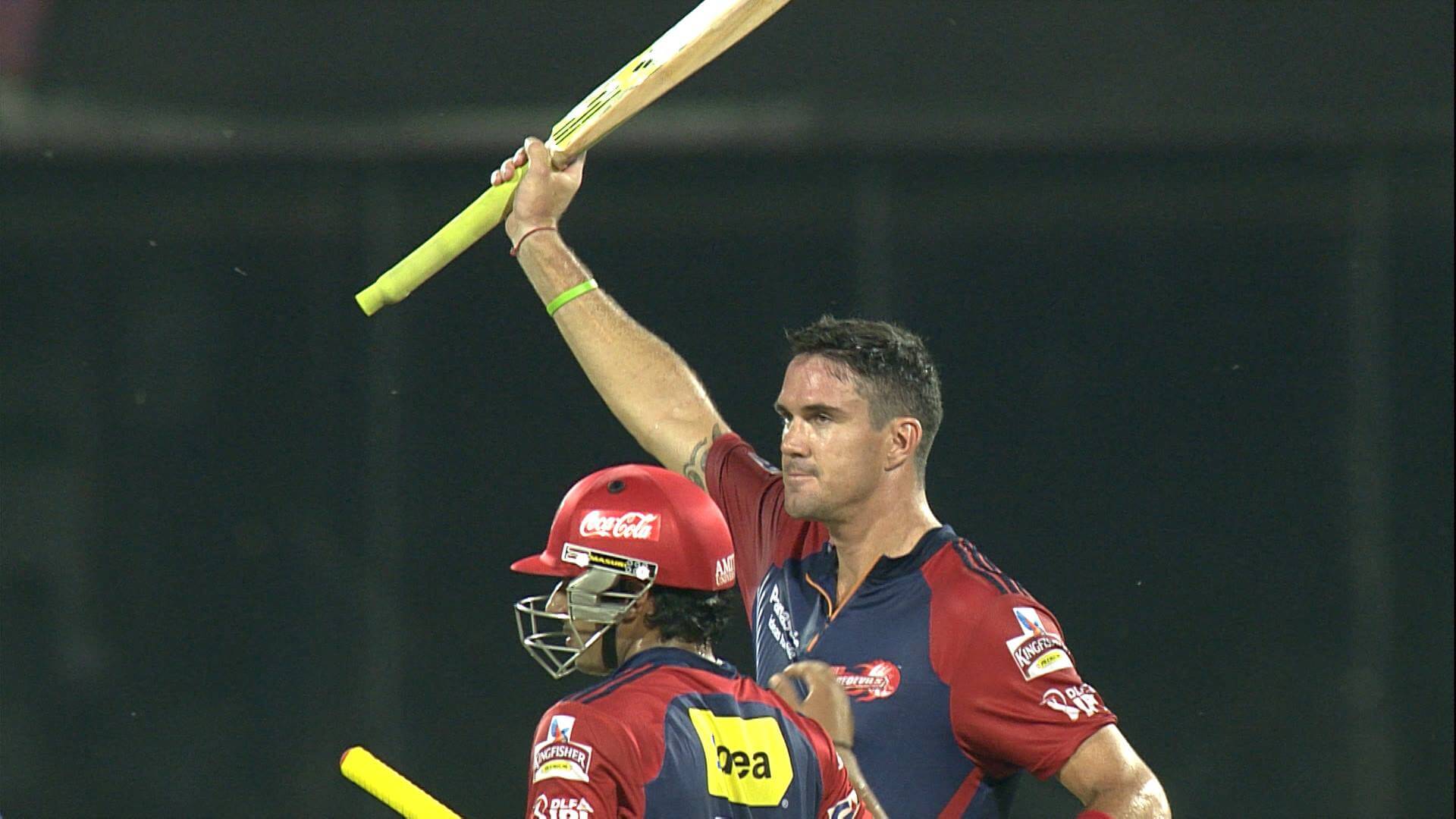 Mr. K.P the big hitter from England the founder of Switch Hit…
The maverick English batsman, Kevin Pietersen was one of the first prominent players from England to participate in the IPL. There was a time when England and Wales Cricket Board (ECB) didn't have much of a liking for the league but KP is known as a rebel for some serious reasons. He not only participates in the league but makes his presence felt as well.
In IPL 2012 against Deccan Chargers, the hosts Delhi Daredevils were tottering at 23-3 chasing a stiff target of 158 runs. The match had tilted in favor of Deccan Chargers. But KP turned the tide for his side and powered DD to an unlikely win with a breathtaking knock of 103* runs. KP struck 6 fours and 9 sixes in this match winning innings. It was his maiden T20 ton as well.
7.

Virat Kohli (Royals Challengers Bangalore) – 108*runs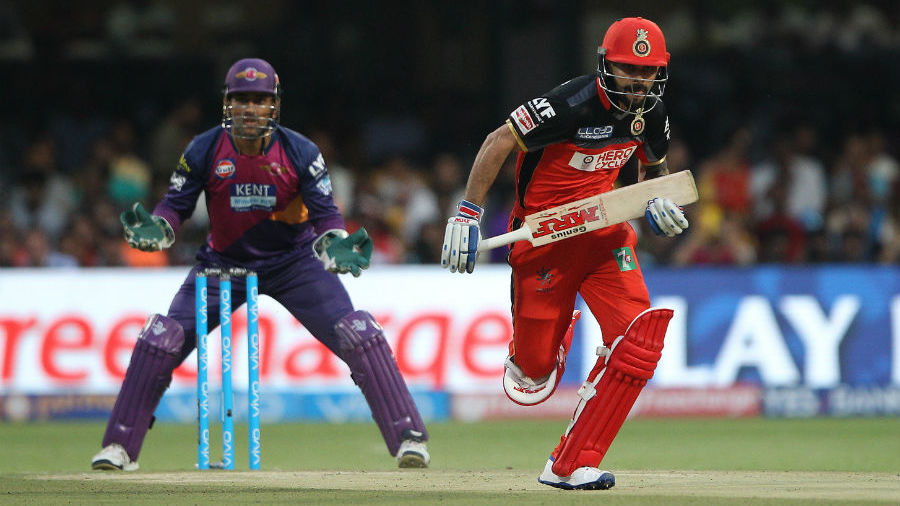 King Kohli  No.1 batsman of the world in current time fearless Cricketer
If we talk about current form and stature of Virat Kohli, then it won't be a big thing if he is used as a synonym to consistency. And especially when it comes to chasing down of totals this man is nothing like anything. Chasing a big target of 192 runs against Rising Pune Supergiants, the odds were stacked up against the struggling RCB who have been on a losing spree for quite some time. But cometh the hour cometh the champion, and like he so often does, Kohli chased down the total rather easily. VK scored 108 runs off 58 deliveries with the help of 8 fours and 7 sixes to steer down RCB past the finishing line.
6.

Murali Vijay (Chennai Super Kings) – 127 runs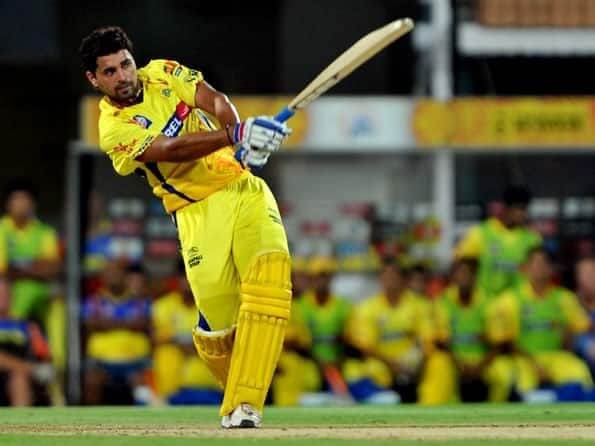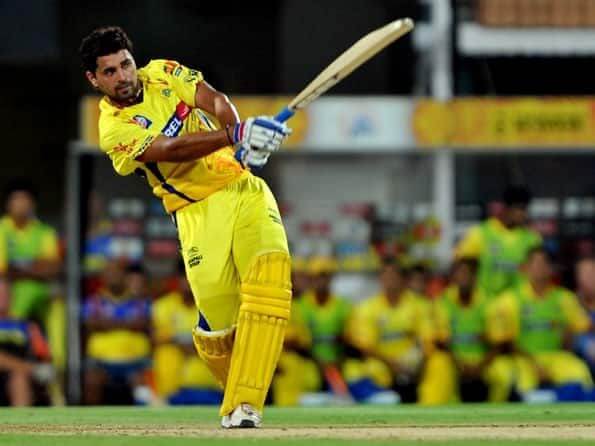 The present time test opener of India
Known for his class and elegance and often stereotyped as a Test specialist, Murali Vijay played the T20 innings of his life against Rajasthan Royals at Chennai in IPL 2010. And what a beautiful inning that was. Vijay had played a sensational knock of 127 runs which came off just 56 deliveries. The knock included 8 fours and 11 sixes and had class written all over it. It will go down in the folklore of IPL as one of the silkiest and gracious innings ever. Vijay had taken special care of Rajasthan's captain, Shane Warne in the match and targeted him hardheartedly. Vijay's knock had also led Chennai to its highest ever total of 246 runs in the IPL.
5.

AB de Villiers (Royals Challengers Bangalore) – 133* runs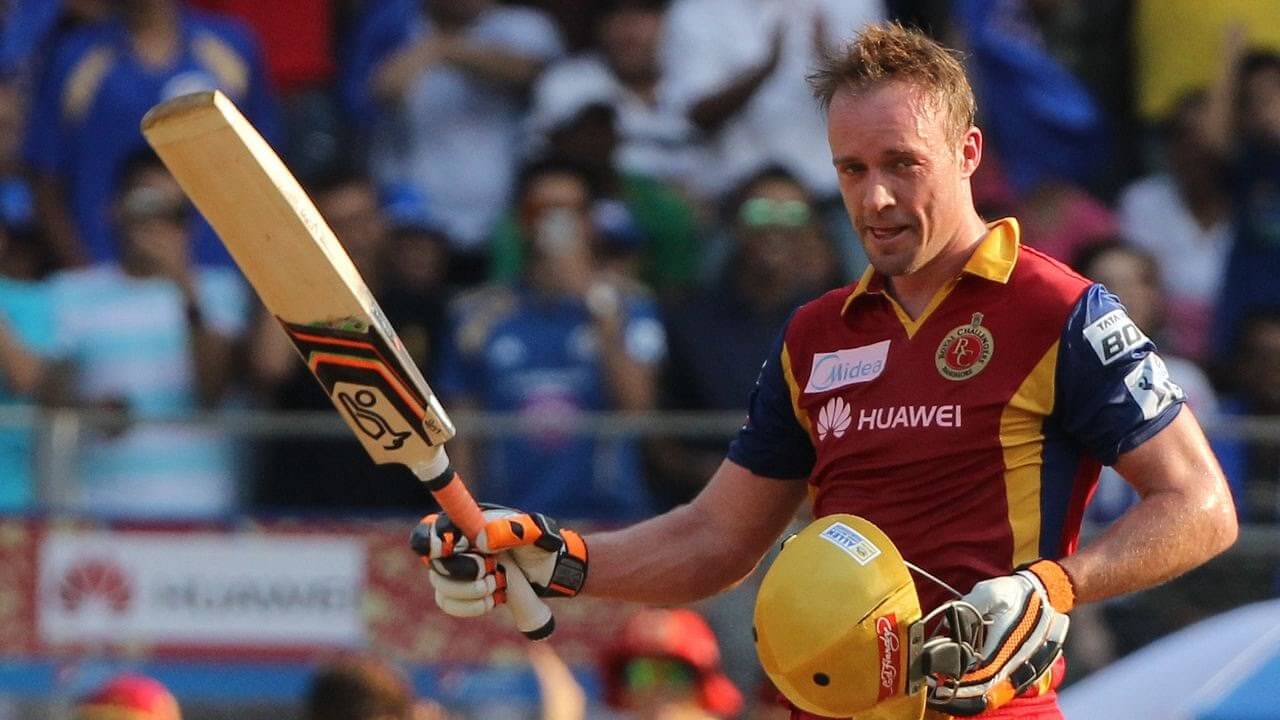 One of that batsman in the world who have the power of hitting all round in the ground we can say Mr.360
AB de Villiers, who is also known as Mr.360 degree, played true to his nickname when he accumulated 133 runs against Mumbai Indians at the Wankhede. If you look at the 360-degree Wagon-wheel of that innings, you will get goosebumps as to how a batter can play all around the park like that. ABD took 59 deliveries to reach to the third highest individual batting score of the IPL. The thunderous innings included 19 boundaries and 4 shots over the ropes. It was in this match that he combined with Virat Kohli to record the highest ever partnership of 215 runs for any wicket in the history of T20 cricket. The match also saw RCB posting its second-highest total of 235 runs as well.
4.

Yusuf Pathan (Rajasthan Royals) – 100 runs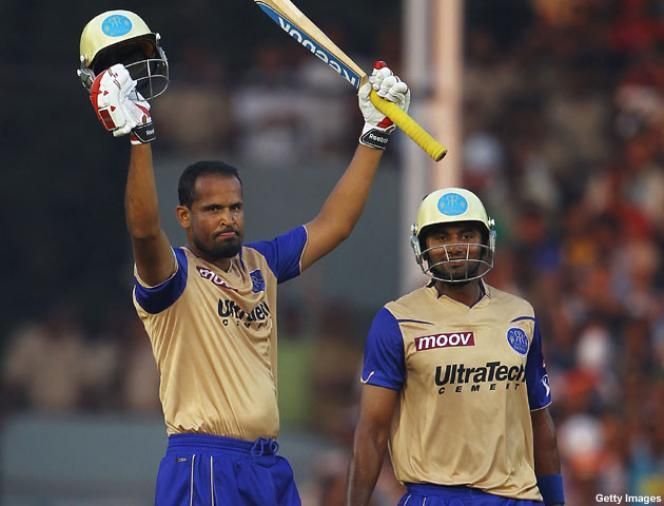 The IPL 2010 witnessed one of the most booming innings ever when Yusuf Pathan smashed a 37-ball hundred against the Mumbai Indians. The Rajasthan side which was chasing an improbable target of 213 runs was reeling at 66-4 after the half-way stage. From there a victory meant to score a further total of 146 runs off the last 64 deliveries with six wickets in hand which was even beyond anyone's imaginations. But Pathan's heroics gave RR a sniff of victory as he hammered a 37-ball century with the help of 8 monster sixes and 9 boundaries. But at the end, Yusuf's inning went in vain as RR fell short of the total by merely 4 runs. It was a heartbreaking loss for the side and especially for Yusuf who gave his heart out to win his side the match.
3.

David Miller (Kings XI Punjab) –101* runs
The Killer Miller this innings was a perfect example of his pet name
It was David Miller's humongous exploits in IPL cricket that earned him the tag of Killer Miller. And this was a characteristic knock in which Miller turned into a killer for the opponents as he annihilated RCB's bowlers at Mohali. Chasing a towering total of 191 runs, the RCB bowlers had reduced the hosts to 64-4 after 10 overs and it looked the game was in their pocket. But then Miller unleashed a magical 38-ball ton to stun RCB and secure one of the greatest comeback wins for the Kings in IPL history. The southpaw's brutal innings included 8 fours and 7 big hits
2.

Brendon McCullum (Kolkata Knight Riders) – 158* runs
The Bazz.. the opening of IPL was witnessed with this great innings
When IPL was launched in 2008, people were eager to see the tournament because of its unique nature. In the inaugural match of the IPL history, New Zealand's Brendon McCullum gave a blazing start to the lucrative league with his mind-boggling knock of 158 runs. Players like McCullum and innings like this are the reasons which draw a huge crowd to the ground and glues viewers on their TV sets. Baz took 73 deliveries to score 158 runs and did so with the help of 13 sixes and 10 fours at Bangalore. All the RCB bowlers were just clueless as the Kiwi batter was just unstoppable and played one heck of an innings.
After talking about 9 innings we have the last spot left can you guess who is that player
I can give you hint when he bats in his full form bowlers only think of not playing that match…
He is also Universal Boss
1. Chris Gayle (Royals Challengers Bangalore) – 175* runs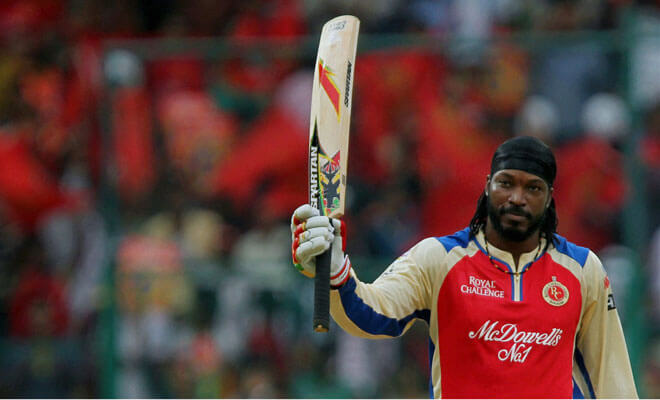 Greatest  Innings Played In Ipl : I can bet that match when he played this inning was one of the greatest matches of Indian Premier League. When the world boss starts firing, the spectators become fielders and fielders become spectators. And this was one such inning which was just out of this world. The Jamaican monster, Gayle took the world by storm when he butchered Pune Warriors bowlers and smashed 175 runs off just 66 deliveries. The destructive West Indian reached the three figures mark in only 30 deliveries, which is also the world record of fastest ever century in professional cricket. In the innings, Gayle cracked 13 fours and as many as 17 sixes and rallied his side to a mammoth total of 263 runs which is also the highest team total in T20 cricket.
So this was all top 10 greatest innings played in IPL
We are in the 12th edition of IPL and I can say you that we will be going to witness many more great innings like this and some of the Innings will replace one of this innings and will make the spot in top 10 greatest innings played in IPL.
Also Check: