Greatest Baseball Players: Baseball is a bat and ball game, like cricket where two teams play against each other. Each team consists of nine players and whether a team will take up batting or bowling first is decided by tossing. The game is pretty simple, but there are quite a lot of rules. Baseball requires a baseball bat, baseball, baseball glove (fielder wears one in the right hand while the one holding the baseball bat wears none) and bases.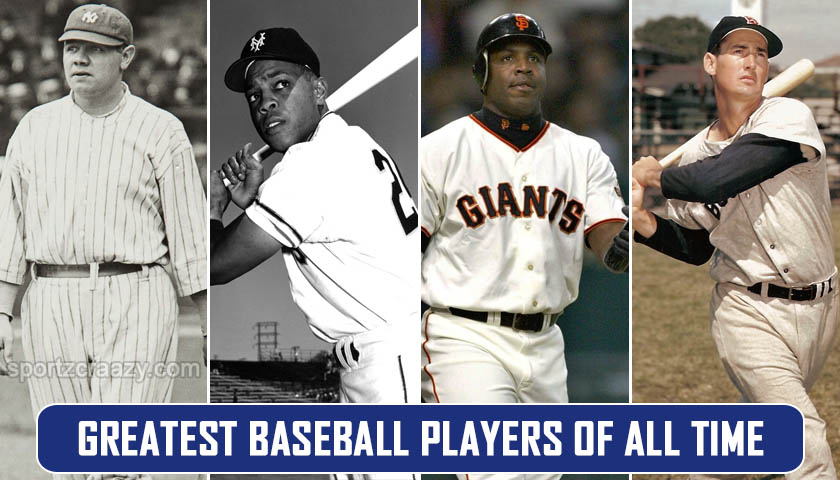 Baseball is most prominent in East Asia and America. The basic aim of baseball for the batting team is to score more runs without getting out. While on the other hand, the balling team aims to let the batsmen lose on hitting the ball and scoring runs and to make them out.
Baseball has been played consistently from the 18th century when it was first played in England. Baseball has experienced and glad to have so many baseball players from that day till now. So, here is a list of all the greatest legendary baseball players of all time. Go through the article to know if you have not known, a few till date or know all of them.
Babe Ruth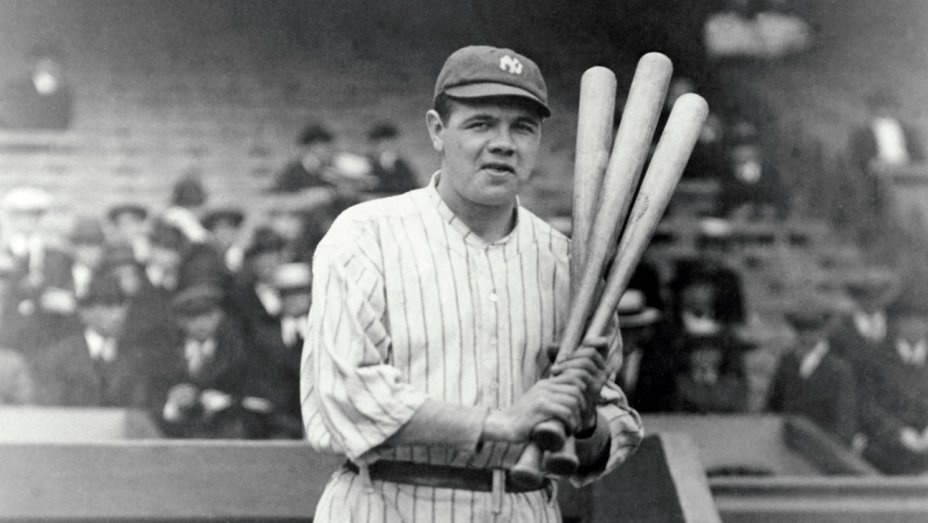 Babe Ruth was one of the greatest baseball players the baseball federation has ever owned. He was a real gem. Babe Ruth was born and brought up in Pigtown, Baltimore, Maryland in the United States on the 6th of February, 1895. He achieved several nicknames in the course of time like The Great Bambino, The Big Bam, Sultan of Swat and many more. He was a stellar left-handed pitcher for the Boston Red Sox.
However, he gained much fame by being the slugging outfielder for the New York Yankee. He was also elected into the Baseball Hall of fame and was one of the first five inaugural members. His career was enriched with 714 Home runs, 2213 batted runs in RBIs, 2062 bases on balls with a slugging percentage of .690 and on-base plus slugging of 1.164. He was stolen from the baseball world on the 16th of August 1948.
Willie Mays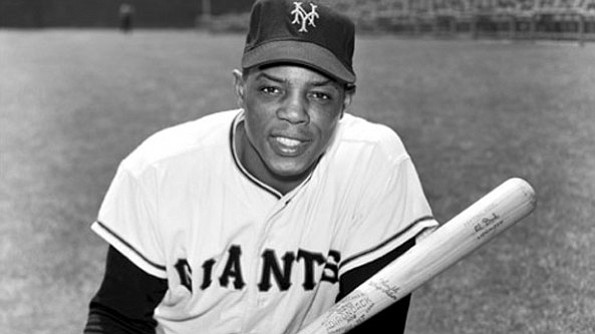 Willie Mays is an amazing former American centre fielder in Major League Baseball (MLB) who played for 22 seasons of Baseball. He was born on 6th of May, 1931 and played in New York or San Francisco Giants. In 1979, he was elected into the Baseball Hall of Fame. Willie Mays appeared for the last time in MLB for the New York Mets on 9th of September, 1973. Willie in his 22 season career has achieved a lot of fame and plates like 3283 hits, 660 home runs, 338 stolen runs and 1903 runs batted in total. He has a batting average of .302. Considering the awards he received, it was a tremendous success.
Barry Bonds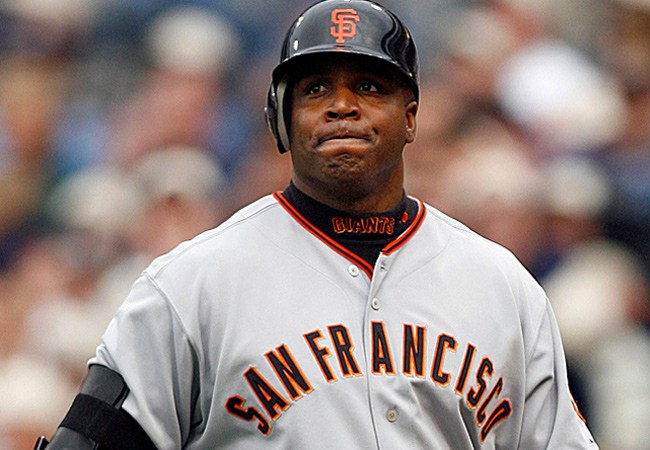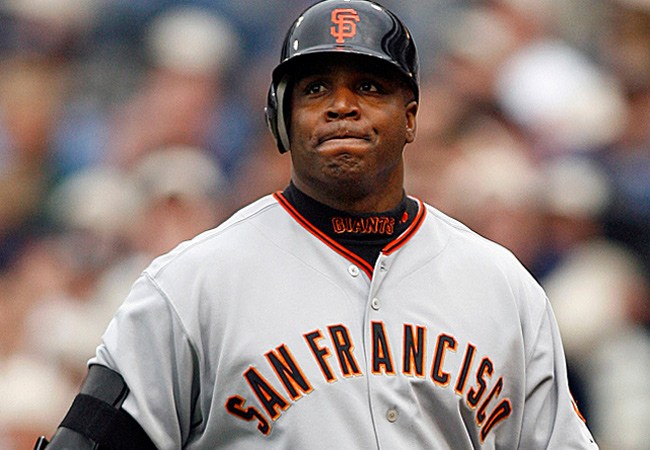 Another gem from the United States of America is Barry Bonds. Being born on 24th of July, 1964, he played 22 seasons in the Major League Baseball (MLB) with San Francisco Giants and Pittsburg Pirates. He is a professional former baseball left fielder. He started his career as a baseball player back in 1986 on 30th May and played for the first time with the Pittsburg Pirates.
He was last seen playing baseball for the San Francisco Giants on 26th of September, 2007. His MLB statistics are quite an achieving one with 762 home runs, 2935 hits, 514 stolen bases and 1996 runs batted with a batting average of .298. He was awarded some of the most prestigious awards. Though there was quite a lot of him in the news of being an active steroid user, that did not affect his career in any way.
Ted Williams
The United States of America has a happy of quite a lot of baseball legends. One of such a kind is Ted Williams. He was born as Theodore Samuel Williams on 30th of August, 1918 and was nicknamed as The Kid, The Splendid Splinter, Teddy Ballgame and The Hunter as soon as he proved his skill and efficiency. His Major League Baseball (MLB) career lasted for only 19 seasons where he played for the Boston Red Sox.
His last MLB appearance was on the 28th of September, 1960. His MLB statistics remained a strong one with 2654 hits, 521 home runs, 1831 batted runs with a batting average of .344, .482 on-base performance, 273 – 364 managerial record and .429 winning percentage. He has received a lot of prestigious awards throughout his 19 season career and was also a member of the Baseball Hall of Fame in 1966. Unfortunately, the American team and the Baseball Hall of Fame lost this precious gem on the 5th of July, 2002 at the age of 83 in Inverness, Florida.
Hank Aaron
Henry Louis Aaron, also known as Hank Aaron is one of the greatest baseball players ever. He was born on 5th of February, 1934 in the United States of America and was nicknamed as Hammer or Hammerin' Hank. Henry is a retired American MLB right fielder who played a total of 23 seasons of which he played 21 seasons for the Atlanta Braves (Milwaukee) in the National League and the other two for the Milwaukee Brewers in the American League. Hank Aaron ranked them in the 100 Greatest Baseball Players list of The Sporting News.
His debut was for the Milwaukee Braves on 13th of April, 1954. His last MLB appearance was for the Milwaukee Brewers on 3rd of October, 1976. Aaron's MLB statistic states his achievements – 3771 hits, 755 home runs, 2297 runs batted with a batting average of .305, 6856 total bases and 1477 extra-base hits. He has a huge list of awards that he won throughout his career. He was the member of the National Hall of Fame in the year 1982 where he received first-ballot voting of 97.83%.
This is pretty much the list, but there are so many other baseball players who are eligible as the greatest baseball players ever.
Also Check: