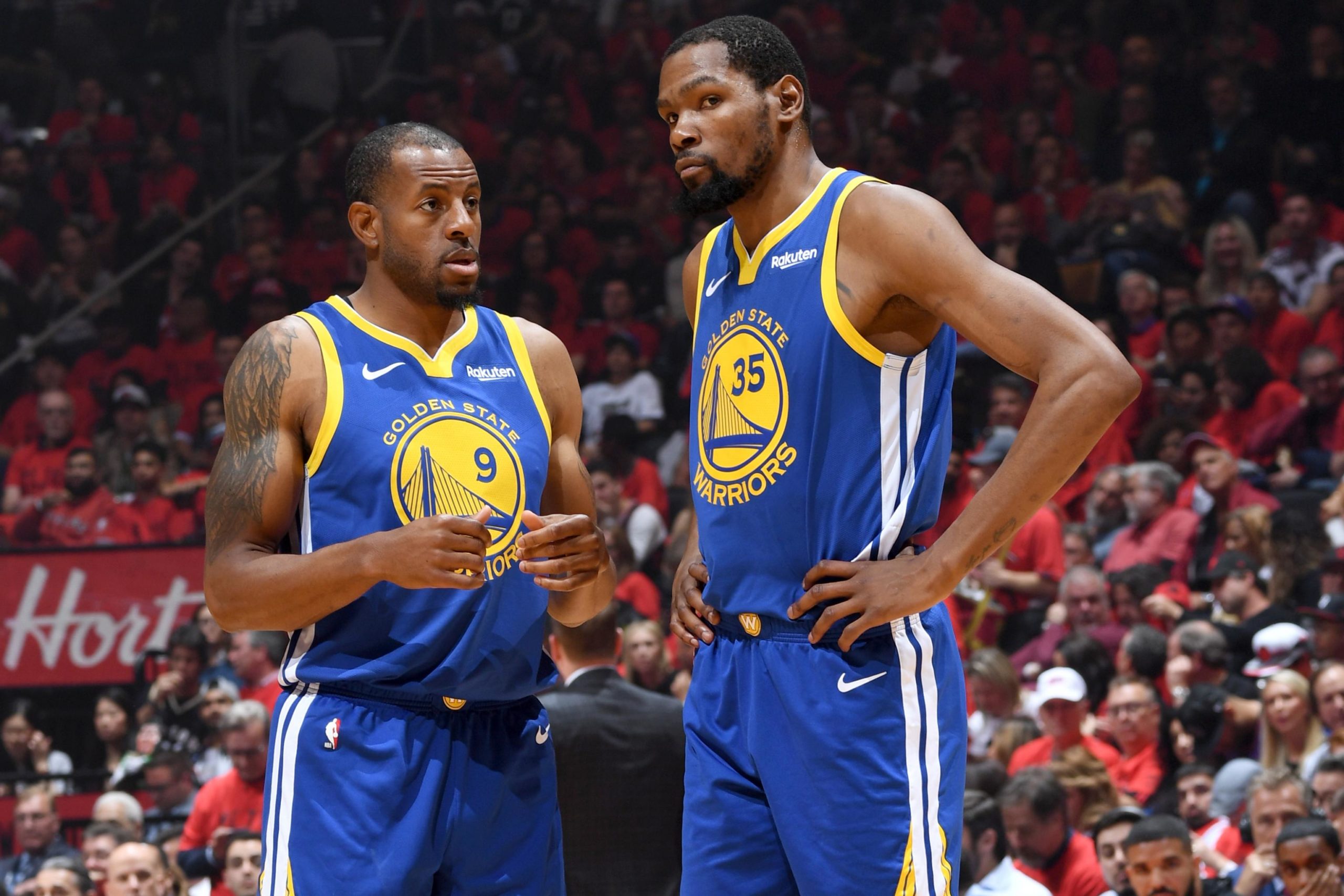 With the 2020-21 NBA season on verge of starting and sports analyst and players have begun making their predictions on next team to win and who will be the MVP.
Two of Andre Iguodala's former Warriors teammates will make their long-awaited return from the injury to the next season and he has high hopes for both of them.
Miami Heat forward, Iguodala said he has high expectations from Curry returing long term injury to have "a big year," said Friday on "The Match: Champions for Change"
"Brooklyn Nets superstar Kevin Durant is his MVP pick for next season.""I think they will be motivated from last year," Iguodala told Deitsch. "I think it was good for them to have that time off. Going to that many Finals takes a toll on a body, especially what is expected from [Curry]. It was good for him to just be able to let the brain settle down from the last five years. I think Steph is in his bag right now in terms of the prep he's been putting to get ready for the upcoming season. I'm really, really excited to see what he comes out and does."
In Golden State Warrior Iguodala was a teammate of Durant during the height of their run from 2016-2019. They had great success there, winning 2 titles in three straight Finals appearances.
Kevin Durant, A 10-time All-Star, four-time scoring champion and two-time Finals MVP, Durant has been one of the best scorers of the league. Durant averaged 20 points per game in his first season, and since his second season, he's shot better than 46.0% from the field and 35.0% from three-point range.
Forward Kevin Durant has played 12 seasons for the OKC and GSW. His career averages are 27.0 points, 7.1 rebounds, and 4.1 assists. Iguodala seems confident the Durant we'll be seeing this season is the one for his former teammate. Especially after coming of the injury, Kevin certainly capable of winning MVP, especially with his new teammate Kyrie Irving.