Former Indian boxer and 1998 Asian Games gold medalist Dinko Singh passed away at the age of 42 after succumbing to liver cancer from last three years.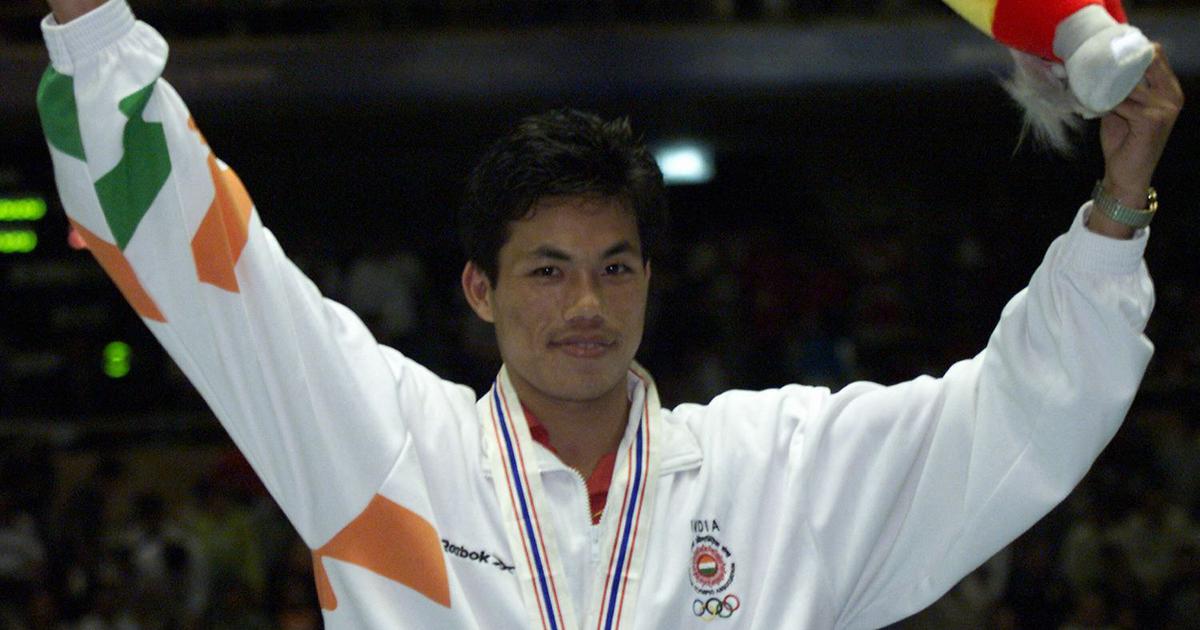 He died in Imphal on Thursday and the news regarding his death was announced by his close family friend. He is survived by his wife, son, and daughter.
According to boxers close to Dingko, the health condition of the iconic pugilist started deteriorating about three months back. The end came early on Wednesday.
Dinko who was included in the last minute in the national side gave his best to bring India first gold medal in boxing gold medal in 16 years. He rose to prominence in his boxing career by winning 1997 Kings cup in Bangkok.
According to Dinko's close friend, he stated that iconic pugilist health has started deteriorating in the last three months and the end came on Wednesday.
For his contribution to the field of boxing, Singh received the Arjuna award in 1998 and the Padmashree award in 2013. And also Manipur government has named a road after him after he won the gold medal in the 1998 Asian games.
 "Dingko was a great fighter with strong determination. Like Vijender's Olympics bronze medal, Dingko's Asian Games gold popularised boxing, especially in the North-East," said G.S. Sandhu, who was the head coach in 1998.
Middleweight boxer Jitender Kumar, who was Dingko's team-mate in 1998 Asian Games and 2000 Olympics, walked down memory lane. "Dingko gave his best in the final and was completely exhausted. The crowd was hostile, but he never reacted. He was a fine boxer and a good human being," said Jitender.
He also inspired the next generation of boxers including the likes of Mary Kom who also tweeted after receiving death news of her hero.
"You were a true hero of our nation. You leave but your legacy will live among us. RIP." Mark Kom Tweeted.