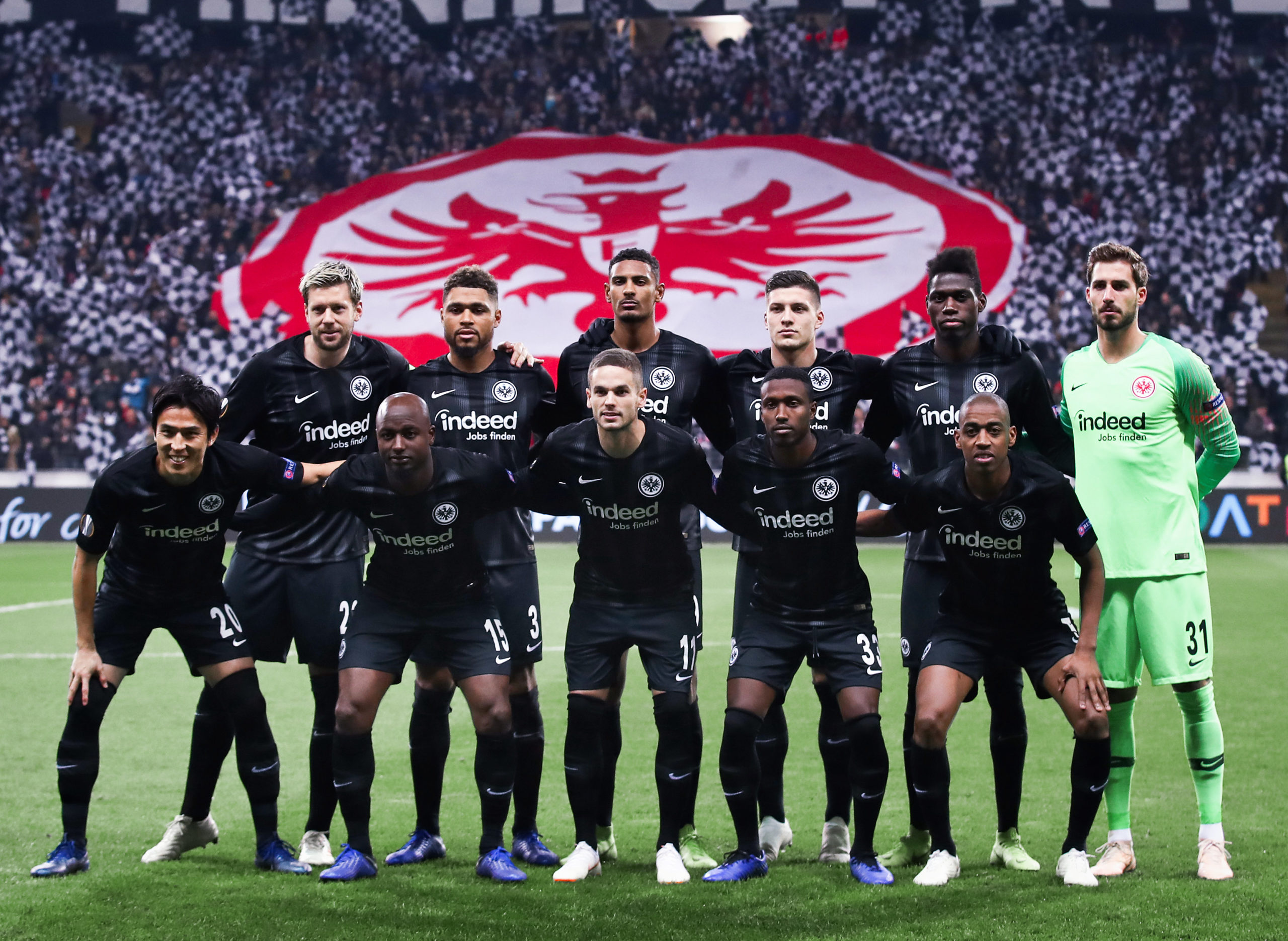 Eintracht Frankfurt e.V. Is a German professional sports club primarily based in Frankfurt, Hesse, that is first-class acknowledged for its soccer association, currently playing inside the Bundesliga, the top tier of the German football league system, The membership become based in 1899 and have won one German championship, five DFB-Pokals, and one UEFA Cup. Since 1925, their stadium has been the Waldstadion, which became renamed Commerzbank-Arena in 2005.
History
The origins of the aspect return to a combination of soccer clubs supported in 1899: hotdog Fußball-Club Viktoria von 1899 – considered the "original" football side within the club's history – and hotdog Fußball-Club Kickers von 1899. each clubs were initiation members of the new Nordkreis-Liga in 1909. These 2 groups incorporated in might 1911 to become hotdog Fußball Verein (Kickers-Viktoria), a second success, taking 3 league titles from 1912 to 1914 within the Nordkreis-Liga and qualifying for the Southern German championship in each of those seasons. In turn, hotdog FV joined the sports club hotdog Turngemeinde von 1861 to create Tue Eintracht urban center von 1861 in 1920. (The German word Eintracht suggests that 'harmony, concord,' and Eintracht X is that the equivalent of X United in English in the names of sports teams
Ownership
headed by a management board consisting of Fredi Bobic, Oliver Frankenbach and Axel Hellmann.  The management board is overseen by a supervisory board, headed by Wolfgang Steubing. All sport-related issues are overseen by Manager Adi Hütter. Sporting Director Bruno Hübner is responsible for all managerial tasks relating to the squad (signings, contracts, loans, etc.).
Management
Manager

 Adolf Hütter

Assistant managers

 Christian Peintinger




Armin Reutershahn

Physiotherapists

 Maik Liesbrock




Thomas Stubner

Medical staff

 Koichi Kurokawa

Osteopath

 Thorsten Ammann

Equipment managers

 Franco Lionti




Susanne Ramseier




Igor Simonov

Team doctors

 Dr. Florian Pfab




Christian Haser

Academy manager

 Karl-Heinz Körbel

Head Scout

 Ben Manga

 Manfred Petz

Goalkeeping coach

Markus Murrer

Goalkeeping coach

Martin Spohrer

Goalkeeping coach
Squad
| | | |
| --- | --- | --- |
| No. | Position | Player |
| 1 | GK | Kevin Trapp |
| 2 | DF | Evan N'Dicka |
| 3 | MF | Stefan Ilsanker |
| 5 | MF | Gelson Fernandes (3rd captain) |
| 6 | MF | Jonathan de Guzmán |
| 8 | MF | Djibril Sow |
| 9 | FW | Bas Dost |
| 10 | MF | Filip Kostić |
| 11 | MF | Mijat Gaćinović |
| 13 | DF | Martin Hinteregger |
| 15 | MF | Daichi Kamada |
| 16 | MF | Lucas Torró |
| 17 | MF | Sebastian Rode |
| 18 | DF | Almamy Touré |
| 19 | DF | David Abraham (captain) |
| 20 | MF | Makoto Hasebe (vice-captain) |
| 22 | DF | Timothy Chandler |
| 23 | DF | Marco Russ (4th captain) |
| 24 | DF | Danny da Costa |
| 25 | DF | Erik Durm |
| 26 | MF | Nils Stendera |
| 28 | MF | Dominik Kohr |
| 29 | GK | Felix Wiedwald |
| 30 | MF | Şahverdi Çetin |
| 32 | GK | Frederik Rønnow |
| 33 | FW | André Silva (on loan from Milan) |
| 37 | GK | Jan Zimmermann |
| 38 | MF | Patrick Finger |
| 39 | FW | Gonçalo Paciência |
| 42 | MF | Marijan Ćavar |
Honors
National
German Championship

Champions: 1959

Runners-up: 1932

DFB-Pokal

Winners: 1973–74, 1974–75, 1980–81, 1987–88, 2017–18

Runners-up: 1963–64, 2005–06, 2016–17

Bundesliga

Winners: 1997–98

Runners-up: 2011–12

DFB/DFL-Supercup
International
European Cup/UEFA Champions League

UEFA Cup/UEFA Europa League

UEFA Intertoto Cup
Regional
Southern German Championship
Champions: 1929–30, 1931–32, 1952–53, 1958–59

Runners-up: 1912–13+, 1913–14+, 1930–31, 1953–54, 1960–61, 1961–62
Nordkreis-Liga

Champions: 1911–12+, 1912–13+, 1913–14+

Kreisliga Nordmain

Winners: 1919–20+, 1920–21

Runners-up: 1921–22

Bezirksliga Main-Hessen:

Winners: 1927–28, 1928–29, 1929–30, 1930–31, 1931–32

Runners-up: 1932–33

Gauliga Südwest/Mainhessen:

Winners: 1937–38

Runners-up: 1936–37

Hesse Cup:

Winners: 1946, 1969*

Runners-up: 1949

Hesse Championship:

Champions: 1970*, 2002*
Runners-up: 1978*, 1983*, 1995*