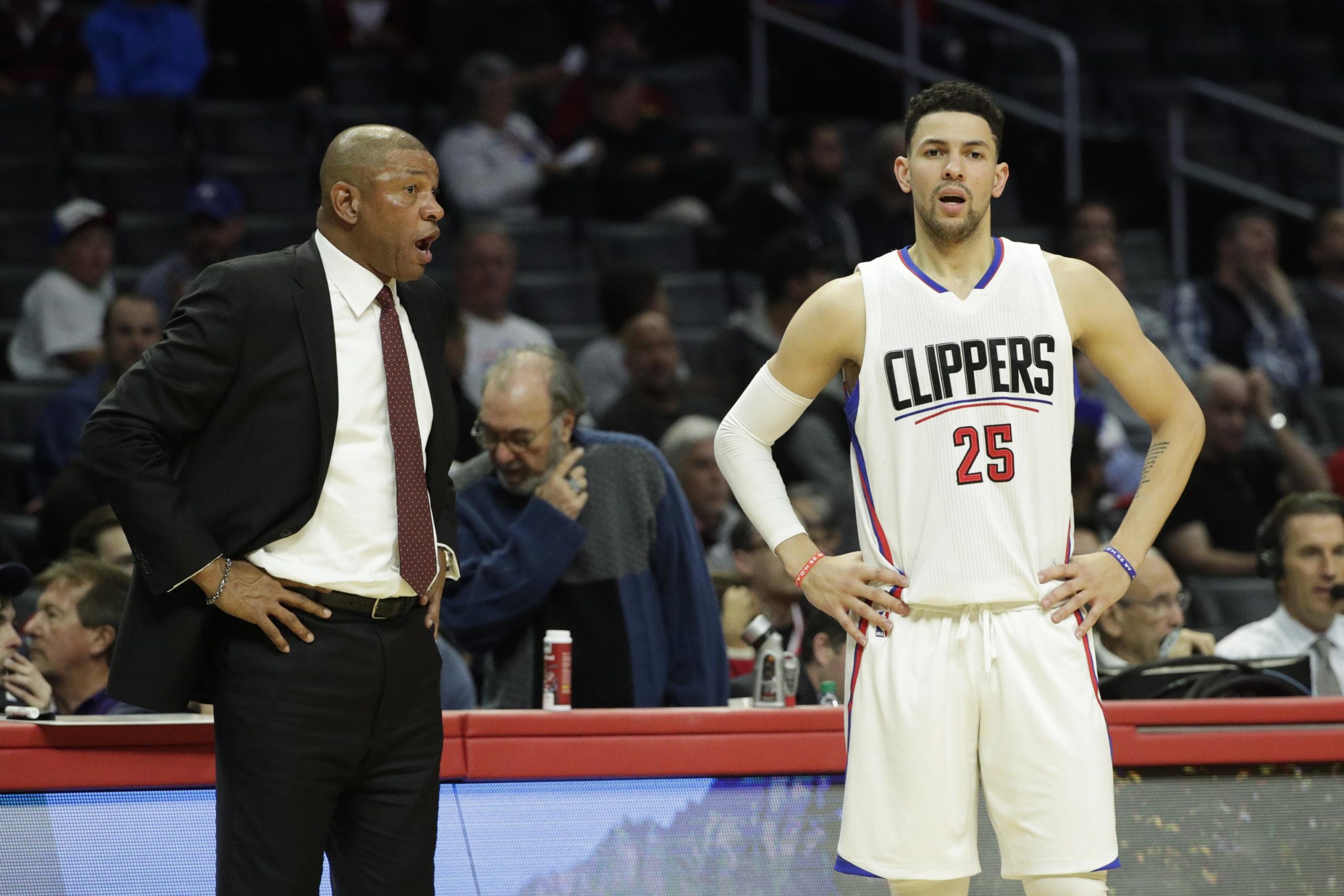 New York Knicks have signed point guard Austin Rivers in free agency and Austin has revelied that playing in New York was an 'obvious' choice.
The father-son duo, Doc and Austin Rivers might have ended up on the same team this season but eventually father urged his son to sign with different teams.
Doc Rivers, Newly Philadelphia 76ers head coach, played a crucial role in helping Austin's decide on a new team for the 2020-21 season, according to Marc Berman.
It will be Doc Rivers first season coaching the Philadelphia 76ers, but he wanted his son to join the New York Knicks instead of playing for him.
"He was high on Philly's list before I took the job,'' Doc Rivers told The New York Post.

"It was one of the guards they wanted. When I took the job, I said, 'You don't want that. You got too many other things we have to deal with.'
"For Austin it's better. He's his own player. Unfortunately for him, me being the dad, he's just an easy guy to target. I have felt since the separation, it's been really good for him.''
Doc Rivers already had the experience of coaching Austin on the LA Clippers from 2015-2018. The father-son partnership indeed was also under media eyes and locker room drama.
Austin River is to sign with a young Knicks team and will help them as a veteran after being a key player off the bench for his former teams. 
"It's a young roster,'' Doc Rivers told the New York Post.

"Now he's a veteran. Which is amazing to get my head around. But just be an example-setter, come in, fit in, play aggressive and everything else will work out.

That's how I see him with this group — to really set a hell of an example. He's had ups and downs and he's still here. That alone can be a great teacher for these young guys."
As a father-son relationship, it has always been difficult for Doc Rivers to see his son play games while coaching and have just attended just three games as a fan over his eight-year career.
Although, a bonus reason for pushing his son to join the Knicks was the close distance to his two-year-old grandson, Kayden.
"Even if I can't go to games, I'll be in New York on an off day spending time with my grandson,'' Rivers told The New York Post.

"It's a cool thing. I was excited because I played there. And I told him, 'If you get it right there, there's no better place to get it right.'