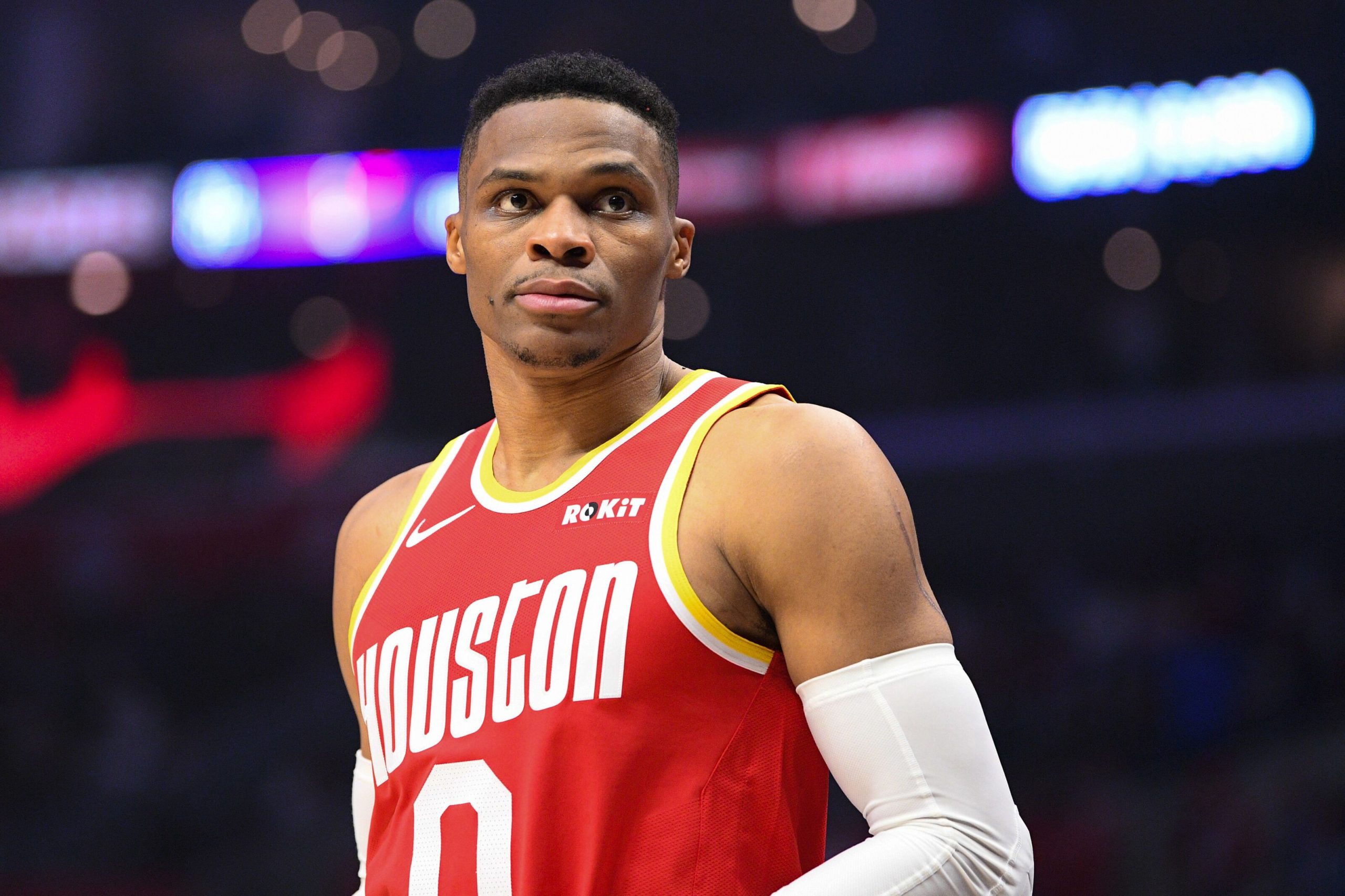 Just a year ago when the OKC made a farewell to their franchise player and traded Russell Westbrook to the Houston Rockets for Chris Paul and few first-rounder picks from Houston Rockets. After the dismissal of GM Daryl Morey and head coach Mike D'Antoni, Russell Westbrook is not happy with the decision of franchise.
According to Shams Charania of The Athletic, Rockets' superstar duo is at a crossroads, with James Harden "locked-in" for the season and Russell Westbrook wanting out of Houston.
Rockets' Russell Westbrook wants out of Houston, sources tell @TheAthleticNBA @Stadium.

— Shams Charania (@ShamsCharania) November 12, 2020
However, another Shams tweet lifted us once again by reporting that Harden is committed to Houston and is locked in for the new season.
Houston's James Harden remains committed to the Rockets and is "locked in" for the season, sources tell @KellyIkoNBA and me.

— Shams Charania (@ShamsCharania) November 12, 2020
After just one season with Harden and Rockets, Westbrook wants out of H-TOWN. Although It won't be easy to get a trade for him and his market value is drop off immensely now with the announcement of his trade request.
On Friday, Westbrook turns 32 and still has a salary that pays him worth of $130 million over the course of the next three seasons, though he can opt-out after 2022-23.
It's a shame that the Westbrook experiment appears to be over because over the course of one year Westbrook had nine-time NBA All-Star and the league's 2017 MVP.
With Houston Rockets, Westbrook averaged 27.2 points, 7.9 rebounds, and 7.0 assists, all on a career-best 47.2% shooting clip.
Now, if Westbrook has his way, the team would have lost two draft picks away and wasted another year of Harden's prime without any accomplishment.