Cricket World Cup Qualification: World cup 2019 is here and every nation is preparing for the mega event which is happening in England How and it is expected to be the toughest world cup ever for every team. the main reason for 2019 world cup being the toughest is that the entire format is different and in 44 years of world cup history, it is the first time that world cup is happening in this format. This world cup will not have any super eight round or quarterfinal round like it.
happened all these years. It will just have 10 teams participating and they will be playing against each other once and top 4 teams will be playing in the semifinal. Many experts have given a thumbs up for this format and have said that it will be the toughest world cup and this world cup will see the real- world champions as a team will be facing every participating team at least once in the tournament. Round Robin format is must and if you want to come out as champion, then you must be able to clear all the hurdles before kissing the trophy.
This is the challenge this format has posted on the team captains. All the teams have announced world cup squads and there are happiness and disappointment among all the players of every country as some might be happy with team selection and some might cry foul on selectors. There was the culture for selecting teams for the world cup. A separate event for ICC cricket world cup qualifiers will be held every four years and two years prior to the world cup. How does it normally work, how does it happen? how are the teams get qualified for the ICC cricket world cup? In today's column, let us discuss the process.
First, let us have a look at the teams which usually play in qualifying games:
Ireland Cricket World Cup Qualification
Cricket World Cup Qualification: Irish side has impressed a lot and has beaten top sides like Pakistan and England and they have even knocked out Pakistan out of the world cup in 2007.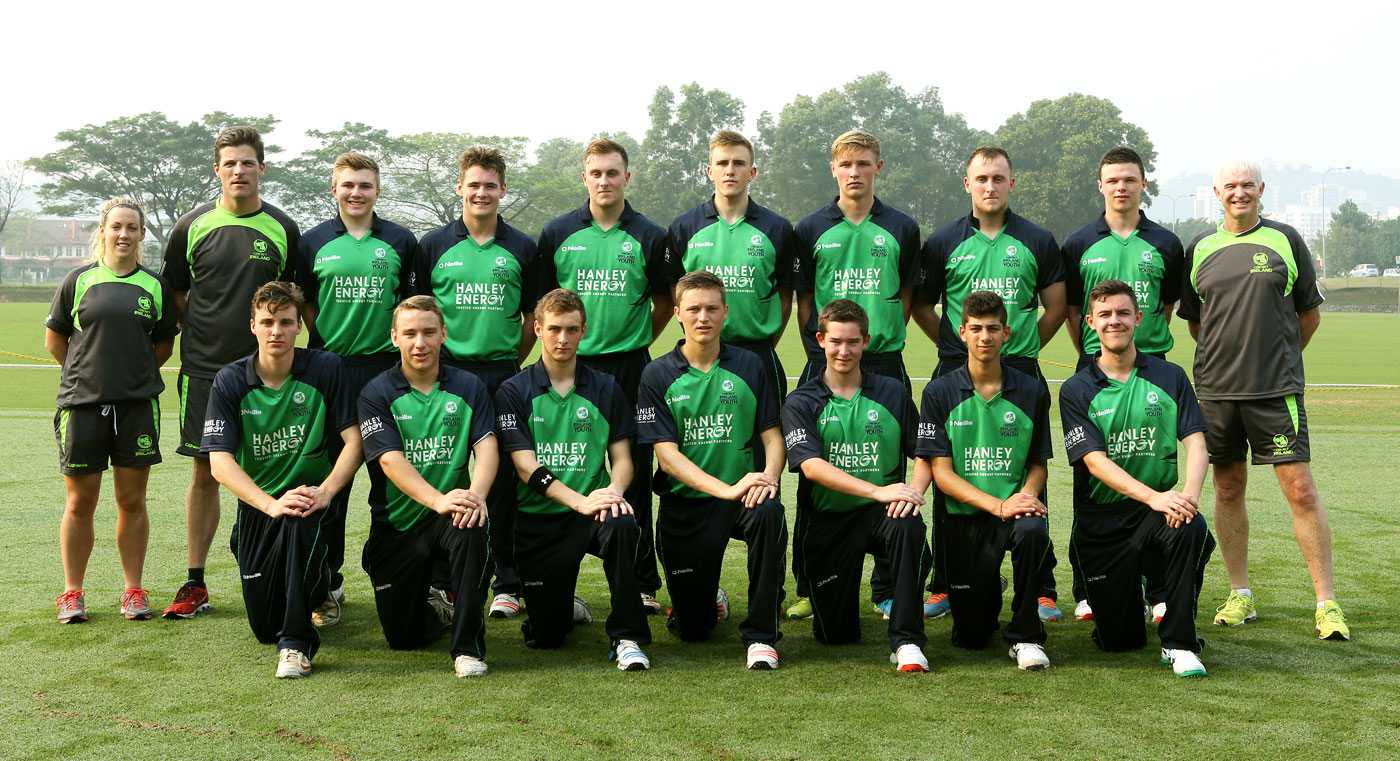 and defeated England and put them on trouble situation in 2011 World cup. One of the fastest sides to gain test status and they did reasonably well in the test match debut against Pakistan. They almost sealed the game in some moments but Pakistan was good enough in the end.
Netherlands Cricket World Cup Qualification:
Cricket World Cup Qualification: The best cricket side in their Continent and England were double headed by them in the history of 20-20 world cup. In the continent which is dominated by football.
they have played cricket too and have qualified for almost every world cup. The Netherlands also has a great cricket infrastructure to produce some huge talents and make it big on the international stage. The Netherlands have qualified for the world cups before and they have been outstanding in the qualifying games in the past. Looking at them, other teams can get inspired and set up an aim to play in global events
Scotland
Cricket World Cup Qualification: The entire world knows the capacity of the Scottish cricket team, they are best in development and they are the country with a rich in the cricket infrastructure. They are also on top in sports, especially their football side is one of the good sides in the world and has also had good facilities in every sport.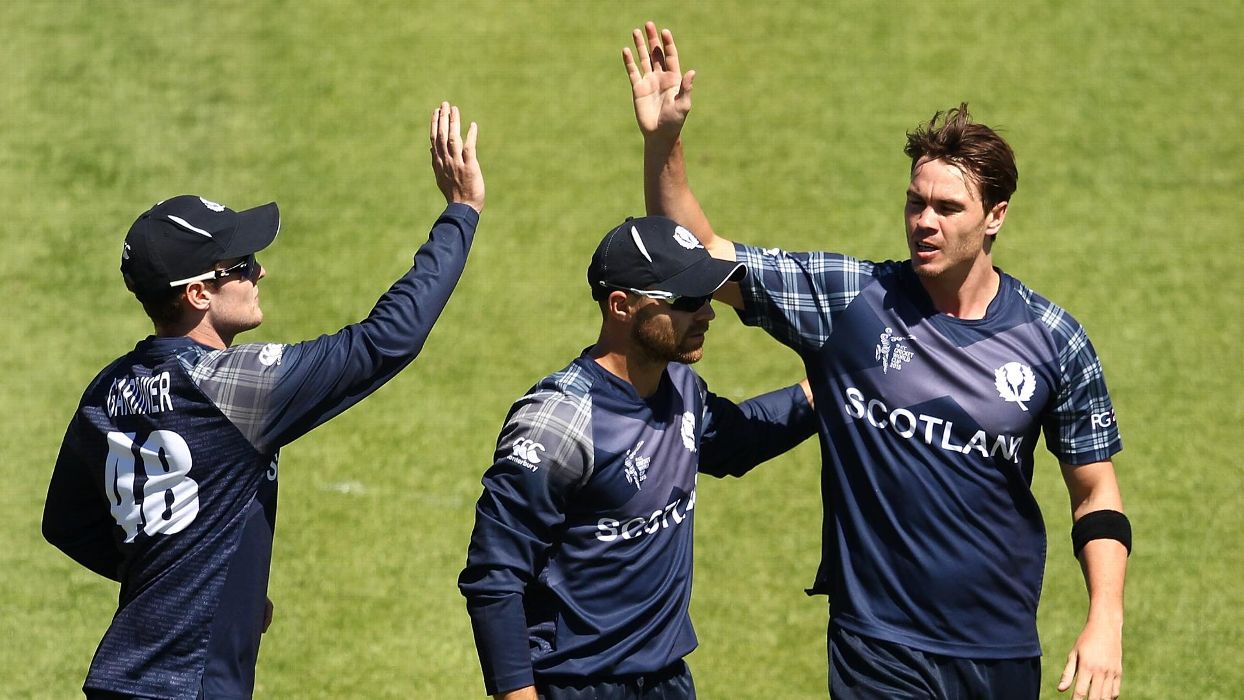 Their Government will be one of those government in the world who can give the boost to cricket development in the country. With the infrastructure they provide, in another 50 years, they will be able to win a cricket world cup as Scottish cricket side are naturally talented and competitive by their blood. They are a very good cricket team, they do win some continental games, but they are yet to establish in bigger stage and for that, there should be players who are passionate about cricket and come forward to the coaching center in very young age. If some teenagers come forward and play cricket in Scottish land, they soon can become a team in world cricket to beat and also will be capable of earning test match status. It will be good to have a country like Scotland being competitive in world cricket.
Afghanistan
Cricket World Cup Qualification: Afghanistan is another country with very poor infrastructure and they are fully capable of becoming a team into the world cricket without any support and they started practicing under a tree.  they have already started paying people to practice in nets and play matches.
If the government invest little more and more players come forward, Afghanistan is another country who is capable of becoming another big team in the world with the facilities they have in their country. With spin bowling being their top priority and they are being world class in it, they are proving to be the threatening team to any side in the world cricket might take time, but we are confident they will able to use the money power for providing the right platform for the players and become a part of ICC  Cricket world cup one day. Another country which made it possible in obtaining a test status in the International cricket and they played debut test against India.
Now let us Look at the Fact that How is Qualification Works
It will be played with 12 Participants and there will be 54 matches played in the qualification scenario. Top 4 teams will be qualified for the world cup and 5th and 6th finishing teams will retain the ODI status.
Cricket World Cup Qualification: Top 4 teams qualify for the world cup as said above and play in the prestigious ICC cricket world cup. In the 2011 world cup, it was Kenya, Netherlands, Ireland and Canada qualified for the world cup 2011 in the sub-continent. They did not qualify further and was exited in the group stage but remember that Kenya has made it to the semifinal once in the world cup 2003 and Ireland has made it to the second round in the world cup 2007.
2019 World Cup Qualification Scenario
So, it is 2019, and cricket fans are gearing up for the most important world cup in England. There are so many predictions and opinions from fans and experts of discussion in who is going to play final and who is going to win the world cup. World cup 2019 is here and the most prestigious event set to begin on May 30th in the land of British. Every team is coming out with their best squads in a dream to win the world cup. What makes this world cup unique? It is the 10- team factor which makes all teams dream for the trophy.
This format gives every team an extra chance to try again and win the world cup. Usually, if a team loses one or two games in the group stage, they get eliminated in the very first round, this time around each team will play 9 games in the group stage which make steam little more comfortable. This time for the qualification process, only the top 10 teams will be qualified for the world cup and only top 8 teams got the automatic qualification. This will make only two spots available for the teams and minnows don't have any chance for winning the world cup.
Conclusion
But despite no qualification process in the year's world cup, minnows' teams will have the chance to qualify to the T20 world cup format next year in 2020.
Also Check: