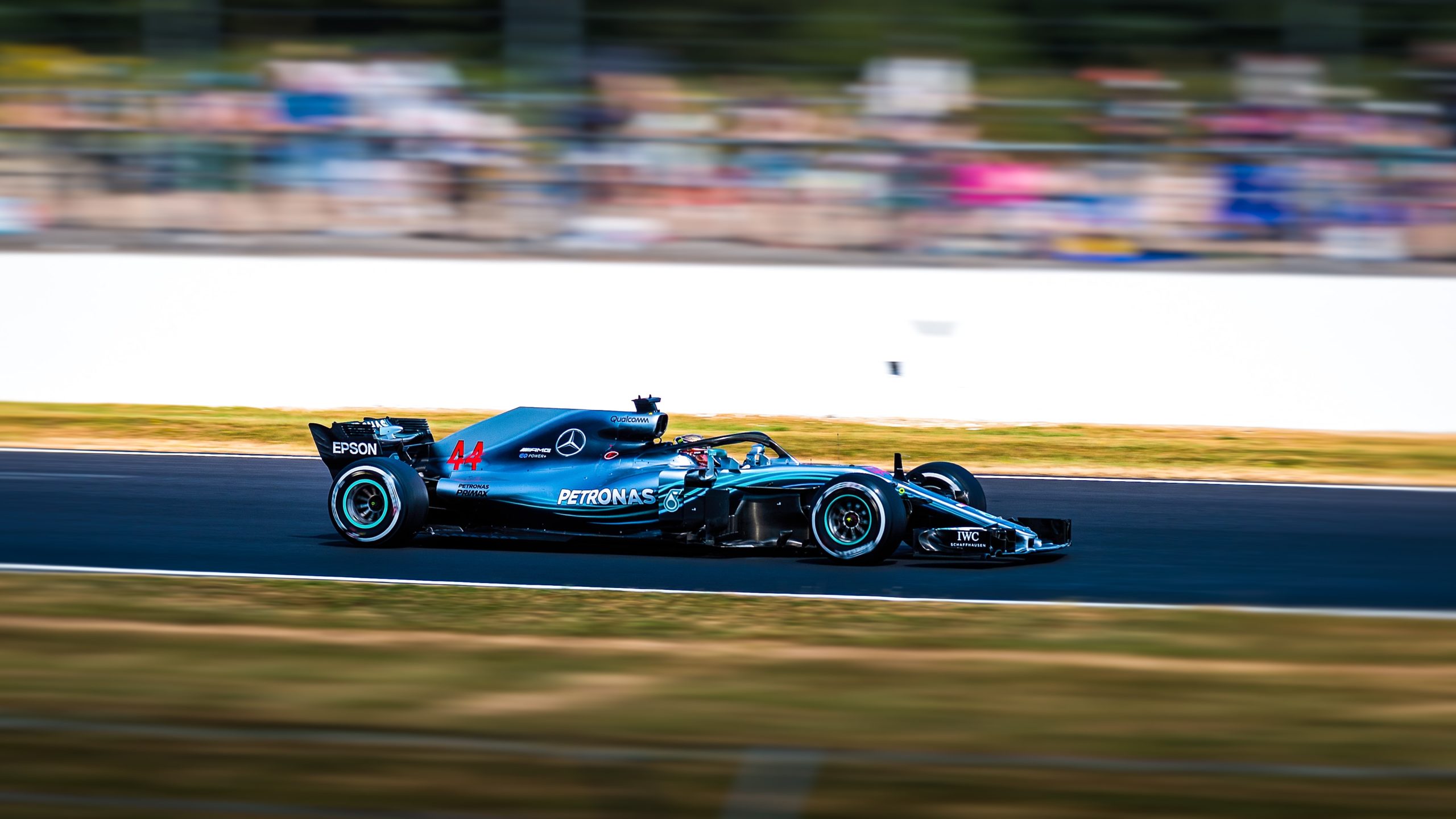 2022 is the fifth year that Liberty Media has been at the helm of Formula 1 and the sport has changed a lot in that time. The cars look very different, race weekends have taken a different shape, and many new sponsors have got involved with the sport.
Sports betting is also much more prominent in F1, with the first-ever iGaming sponsorship deals signed in recent years. Not only that, but bookmaker brands like Paddy Power are even putting more emphasis on the races as well as running free bet promotions that can be used during Grand Prix weekends.
Another big change we've seen in Formula 1 since it was acquired by Liberty Media is the expansion of the calendar. 2022 should be the sport's biggest season ever, with a record 23 races scheduled to take place.
That has been achieved by adding new countries to the calendar, including Saudi Arabia, Azerbaijan, Mexico, and the Netherlands. However, despite all this, there remains an obvious absence from the sport's annual trip around planet earth.
Known to some as Formula 1, Formula One, F1, and Grand Prix racing, the world's most prestigious motorsport competition has a lot of names, but we almost never use its full official title: the FIA Formula One World Championship.
The word "World" is perhaps not an entirely accurate description of the competition because the sport doesn't stop in all of the world's regions. Until the late 2000s, F1 was barely a global competition at all as the vast majority of its races were held in Western Europe, with a stop in Australia, the USA, and a couple of races in Asia.
But even today, when its 20 cars race in (and near) many other major cities, F1 continues to forget about Africa. This may finally be changing though as fresh suggestions that a Grand Prix could be held on the continent began circulating in April 2022.
Not the First African Grand Prix
While there may not be a Formula 1 race anywhere on the continent of Africa right now, that doesn't mean there never has been.
In fact, the last race to take place there had a pretty prestigious podium. The 1993 South African Grand Prix which was hosted at the Kyalami circuit in Midrand, Gauteng, saw Alain Prost start from the pole in his Williams-Renault and lead until the end in an incredibly dominant performance. He also set the fastest and lapped everyone except for second-place man Ayrton Senna who finished ahead of Ligier driver, Mark Blundell.
The South African Grand Prix actually predates the FIA Formula One World Championship, with the first race taking place back in 1934 at the Prince George Circuit in East London. The circuit continued to occasionally host races through to 1966, although the first official "Championship F1 race" wasn't held there until 1962.
The venue was moved to Kyalami in 1967 which has become the home of F1 in both South Africa and the continent as a whole. The race was dropped from the calendar in 1985 and returned briefly in 1992 and 1993 with two existing races thrilling spectators in the stands and watching on television.
However, F1 cars haven't turned a wheel in anger on the continent for the three decades that have followed.
2023 Return?
In late 2021, it emerged that the sport had been in talks with potential organizers for a new African Grand Prix. Formula 1's CEO, Stefano Domenicali announced that his team has been holding discussions with at least two African countries about hosting a race and named South Africa specifically as one of these.
After a few months of silence, it emerged in April 2022 that the plans for a return to Kyalami were advancing.
Recently, the main priority for Formula 1's owners was to expand the sport's presence in the United States. It has now achieved this aim with the Miami Grand Prix taking place in May 2022 and the return of Las Vegas in 2023.
According to The Race's Scott Mitchell, getting F1 back in Africa is its next key target. Some have suggested that this could take place in 2023, but it is more likely that it'll be 2024 at the earliest.
Work Still Required
The deal hasn't been finalized and no one has signed on the dotted line, so there is a chance that F1 may not return to Africa, but it seems pretty likely that it will happen eventually as there seems to be plenty of desire on both sides.
However, reaching an agreement isn't the only thing that needs to happen.
Currently, Kyalami has FIA Grade Two status, which isn't enough to be able to host the Formula 1 Grands Prix. The grading system ensures that circuits meet high safety standards and provide drivers, teams, and fans with suitable facilities.
For a race to be held there, the track's owners will need to invest more cash into these areas to get it up to Grade One level. This will include the extension of the runoff areas and the installation of TecPro barriers to cushion the impact of any cars that accidentally left the circuit.
A Lot of Desire
In addition to the circuit owners and F1's management, there is a lot of desire among other stakeholders. Older fans who remember Grand Prix in South Africa in the past are excited because of the quality of the racing in the 1970s, 1980s, and early 1990s.
Meanwhile, fans from Africa would love to be able to see a race take place on their own continent. Apart from the convenience and cost savings, it's also a significant symbolic step to welcome the world's media and some of the biggest names in motorsport to the region.
Long term, a race in Africa could also help to encourage more Africans into motorsport. Lewis Hamilton is not just the only black driver in F1, he is also the first. So when he retires in the coming years, he'll leave a very large hole that is likely to go unfilled.
While there are no drivers of African descent currently showing promise in Formula 2, a race at Kyalami could help to inspire a new generation of racers.
Overall, a new race in Africa seems incredibly likely and the probability gets bigger and bigger as time goes on. There's still work to do, but provided it can be delivered, an African race could be hugely beneficial for both the continent and the sport.