Last night, the second Valorant Game Changers North America came to an end, with Cloud9 continuing to reign as the undisputed, unbeatable queen of NA Valorant. In the championship match, C9W defeated Shopify Revolt by a score of 3-1 to win the trophy.
Beginning as MAJKL, C9W immediately became known as Cloud9 White after going on to win the FTW Summer Showdown. The group has defeated every other Game Changers team in Valorant while operating under the Cloud9 name. Since the beginning of the Game Changers Series, they have been a force to be feared.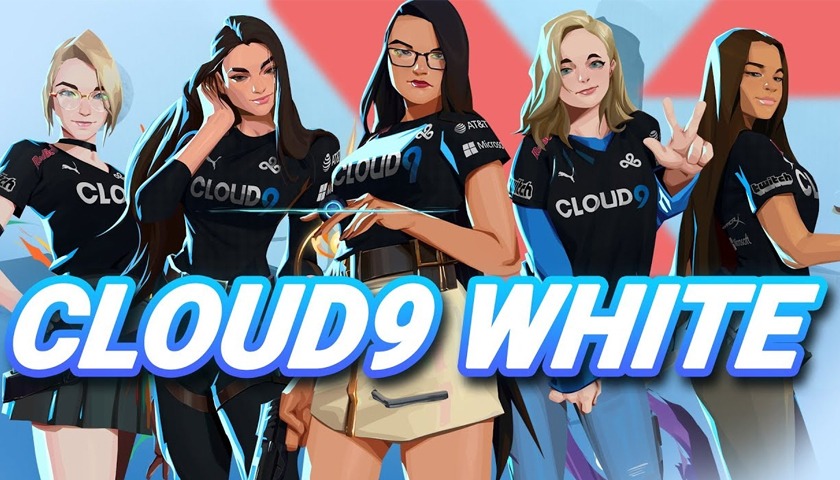 C9W began their run in the Open Qualifiers by winning three straight games to get into the competition. They had to go through a lower bracket run after having to forfeit their first closed qualifying game against Immortals.
BACK TO BACK TO BACK TO BACK TO BACK 🥇#C9WIN #VCTGameChangers pic.twitter.com/TFfgeEq1G3

— Cloud9 (@Cloud9) July 10, 2022
To qualify for the main event, they were able to defeat ZMM White, Misfits Black, and GenG Black. C9W got out to a fast start in the main event, defeating Immortals 2-0. However, in the upper semi-finals, Shopify Rebellion managed to inflict C9W's first defeat after a hard-fought game; as a result, C9W's record changed to 37 victories and one loss.
Sanri- o's, Dignitas, and TSM X were quickly dispatched by C9W in the lower bracket so that they could play Shopify Rebellion in the championship. SR took the opening map of the Icebox game, winning it 13-7.
After falling behind 1-0, C9W battled back even harder and, after three closely contested maps, prevailed 13-11, 13-11, and 14-12 to take the game and the series 3-1, winning Valorant Game Changers and retaining their title.
The top Game Changers teams from around the world would soon compete against one another in an international event where we could witness all the teams from different locations establishing their domination.
With a lot more teams registering for the competition, the VCT Game Changers circuit for this year appears to be much more promising. Unsigned team Dart Monkeys recently made it to the NA Championship, and their success should encourage more amateur teams to give the Game Changers circuit a try. The first-ever Valorant LAN world championship for women, which will be held in conjunction with the VCT Champions competition, will feature the top female teams from every region.
A new Game Changers Academy programme is also being introduced by Riot Games. This on-the-ground training programme, which is exclusive to VCT, offers mentoring and development to ambitious professionals and talent. There will be two mentoring programmes this year that involve both player and talent mentoring.