Bringing Personal Lives Into The Picture is Disrespectful:- After a long wait, Virat Kohli has finally cleared the fuss over rift between him and 'Hitman' Rohit Sharma stating that India wouldn't have been the most successful team without the cordial and harmonious relationship between the two.
Following India's exit from the World Cup, reports burst of rift between the captain and vice-captain of the team, and the team being divided into two camps.
Making the situation even worse, was the news of Rohit Sharma unfollowing Anushka Sharma on Instagram. But Kohli during the press conference in Mumbai ahead of India's departure to West Indies, said that bringing personal lives was disrespectful.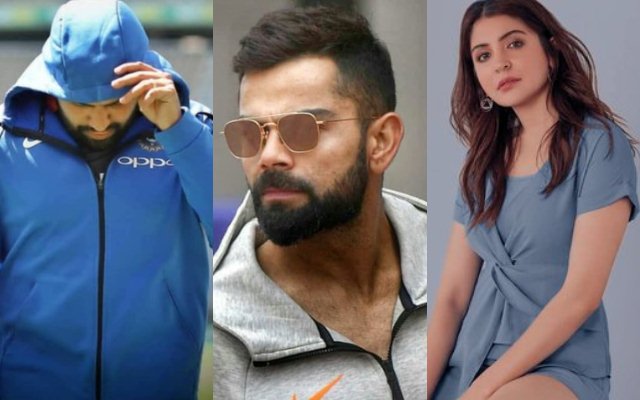 "In my opinion, it's baffling. It's absolutely ridiculous to read such stuff," he told media. "I've been to few public events. Everyone comes up and says we have respect for you. And here we are feeding off lies and overlooking facts. We are turning a blind eye to all the good things that have happened and creating fantasies and scenarios in our heads, and want to accept that this is the truth.
"I've seen this for too long now, bringing personal lives into the picture. It's disrespectful beyond a point, honestly. I've played the game for 11 years, Rohit has played for 10 years. It's bizarre that people are creating this stuff on the outside. You guys come to the change room and see, we can't make videos and show you guys.
"It baffles you as a leader, coach and a team when lies are being floated around. They are made to look like they are believable. It's disrespectful."
"I'm the kind of person who, if I don't like a person or insecure about him, you'll see it on my face or in my behaviour towards that person. That's how simple it is," he said. "I have always praised Rohit at every opportunity because I believe he is that good. We have had no issues. As I said it's baffling. I don't know who is benefitting with all these stories. We are living, breathing, living and working towards taking Indian cricket to the top. And then people want to get some kind of pleasure in bringing it down. I don't understand how that works. You work hard for four years to bring a team from seven to one, and after four years what are we talking about."
Kohli also advised everyone to focus only on Cricket and not on 'things that don't exist'.
"Within the team, it's there for everyone to see – the friendship and camaraderie. It's baffling and ridiculous to read such stuff. It's time we focus on taking Indian cricket forward and not on things that are not even there."
Head coach Ravi Shastri, sitting beside Kohli, also expressed his views, completely dismissing the rift.
"The way this team plays, no individual is bigger than the game. The way they play is in the interest of the team. You cannot have the kind of consistency across all formats if you have rifts or divisions or whatever. It is not possible. I've been a part of that dressing room for some time, and none of that nonsense is there."