Best Opener in ODI
Be it any format of the game of cricket, openers are one of the most important players in a team. Openers help the team set a foundation for big totals and also prove to be vital in run-chases. Over the years, we have seen a lot of outstanding openers from different teams.
India has produced some high-quality openers in all formats of the game and so has other big teams like Australia, South Africa and England. When it comes to the shortest format of the game, the role of openers has changed with time. Earlier, it was limited to not give away his wicket and up the ante in the middle overs. However, today, teams look for a destructive batsman who could give them a racing start as no total is looked as safe in white-ball cricket.
On that note, here's a look at the best openers in one-day cricket:
#5 Jason Roy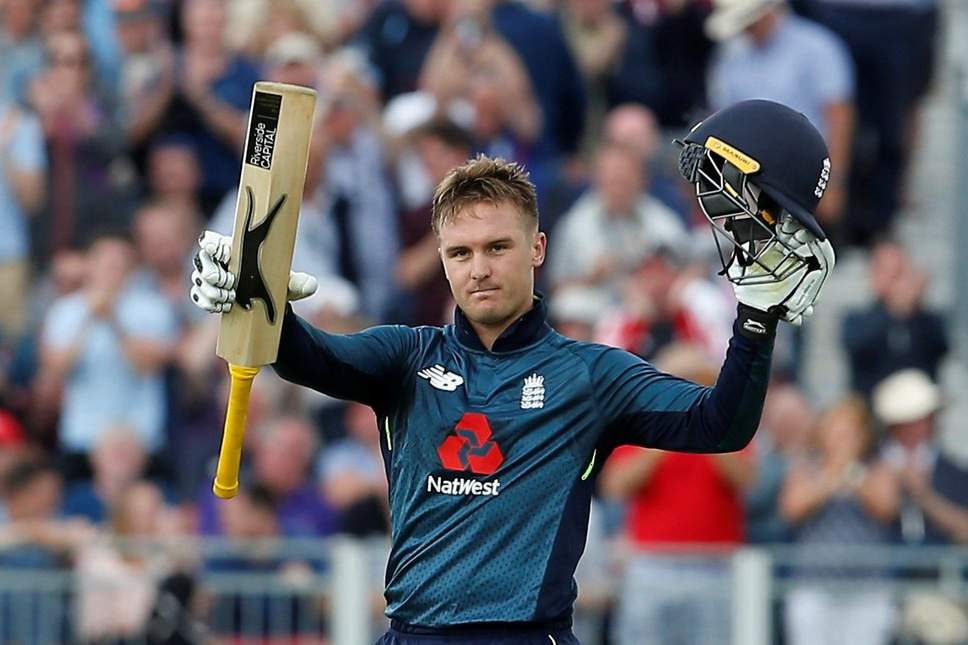 While Ben Stokes might have stolen all the headlines in England's dramatic World Cup-winning campaign last year, Roy's contributions were equally important, if not more.
The right-hander slammed a century and four crucial half-centuries over the course of the campaign while forging an astounding opening partnership with Jonny Bairstow. That England succumbed to defeats against Sri Lanka and Australia in the league stages was largely down to Roy's absence due to a hamstring injury.
Jason Roy is a devastating opponent for any bowler when in full flow, and he can take the game away in the blink of an eye. With a career ODI strike-rate of 107.27, he is arguably the most explosive opener in the game.
#4 Quinton de Kock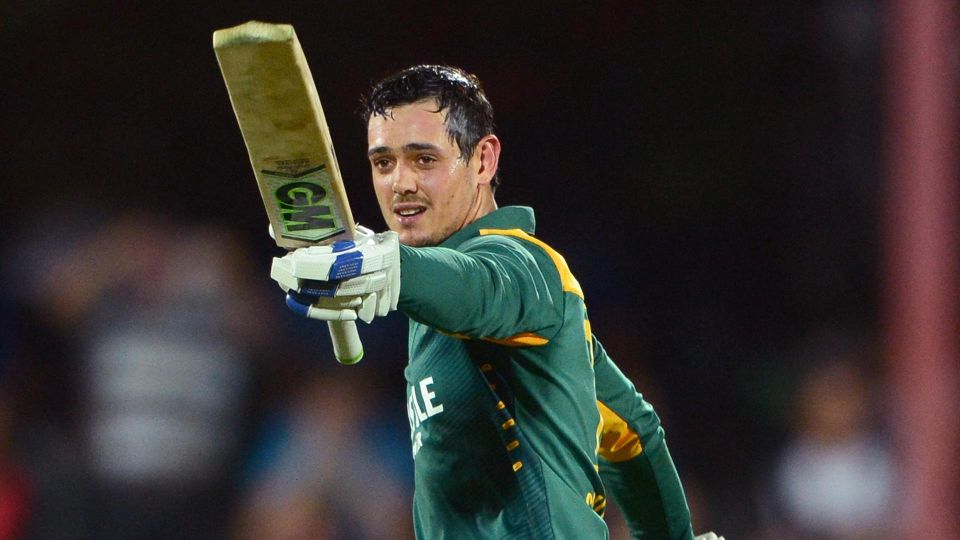 South Africa's sensational opener, Quinton de Kock has been making waves in international cricket for quite some time. With his effortless strokeplay, fans love watching him play in limited over's cricket. Ever since he has started leading South Africa in white-ball cricket, De Kock has become more matured and consistent as a batsman. He is certainly going to be a man to watch out for the upcoming years.
So far, Quinton de Kock has made 121 ODI appearances, in which he has scored 5135 runs at an average of 44.65. He has hit 15 centuries and 25 half-centuries in his international career.
#3  Shikhar Dhawan
Just like Rohit Sharma, Shikhar Dhawan has been a consistent scorer for India at the top of the order. A man full of confidence and happy-go-lucky character, Shikhar Dhawan wears heart on his sleeve while playing for India.
Shikhar Dhawan is best known for scoring big knocks in the ICC tournaments. He played a big role with the bat in helping India win the 2013 Champions Trophy. He started the 2019 World Cup with a century but unfortunately got injured thereafter.  
Dhawan has played 130 One-day internationals, scoring 5650 runs at an average of 45.20.   He has hit 17 centuries and 29 half-centuries in his ODI career so far. He sits third in our list of best openers in ODIs.
#2 David Warner
If there is any batsman, who is slowly catching up to the potential of Rohit Sharma, then it is David Warner. The Southpaw is the only batsman who made his debut in the Australian national team without playing first-class cricket. Even since making his debut, he has been piling on runs consistently at the top of the order and is considered one of the most dangerous batsmen in world cricket.
One of the best openers Australia has ever produced in white-ball cricket, David Warner's record speaks for itself. Over the years, Warner has formed a great partnership with Aaron Finch at the top of the order. Given that there's so much competition in the Australian ranks, Warner has cemented his place for many years now with his consistent run-scoring.
David Warner has played 126 ODIs in his international career so far. He has amassed 5303 runs at an average of 44.94.  He sits at the second position in the list of best openers in ODIs.
#1 Rohit Sharma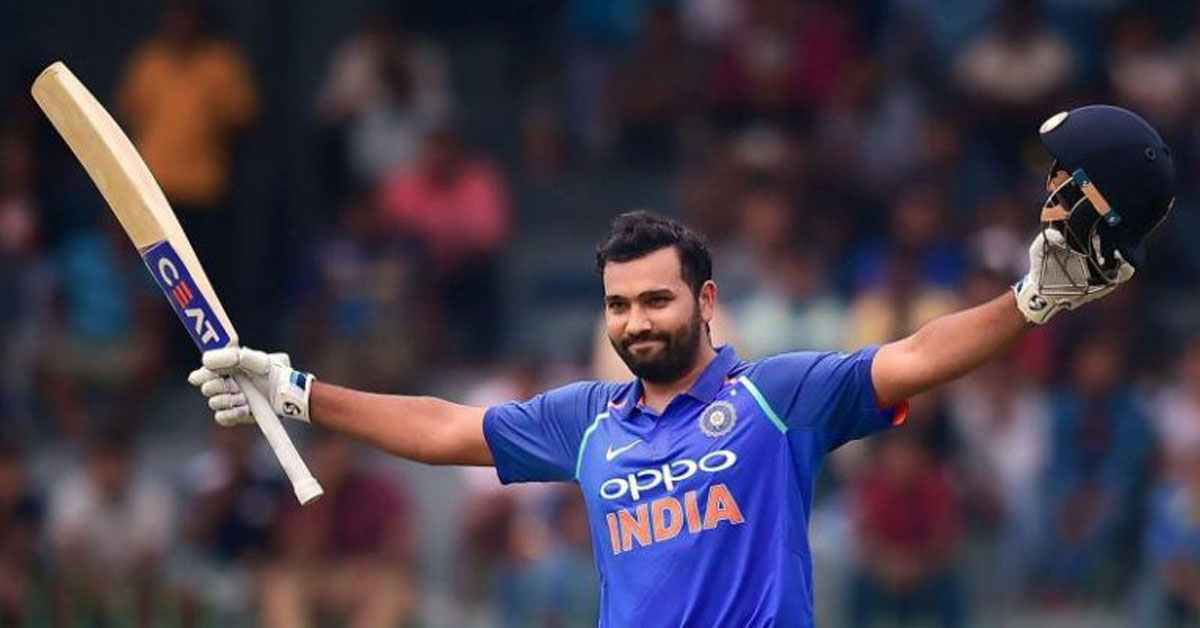 The vice-captain of India's limited over's side is regarded as one of the best openers of the current era. A master of pull-shot, Rohit Sharma's record speaks for itself. Sharma has been scoring consistently for the team for the past many years. The Indian cricketer has been involved in countless run-chases over the year.
Once he gets going, it's impossible to stop Rohit Sharma in white-ball cricket. He converts half-centuries into centuries, centuries into double centuries. Rohit Sharma, recently, took the world by storm after scoring as many as 5 centuries in the 2019 World Cup. He scored 648 runs in 9 matches at an average of 81.
In his illustrious career, he has played 224 one-day internationals so far, scoring 9115 runs at an average of 49.27, including 29 centuries and 43 half-centuries. He sits at the top of our list of best openers in ODIs.