Cricket as a game has always been dominated by Batsman who has entertained all the Cricket fans with their big hits and magnificent performances on the pitch over the years. Especially in T20 cricket, this Domination has come up "No holds barred "and the same can be seen by looking at this list of Batsmen who made most runs in T20 2018.
#10 Tamim Iqbal(Bangladesh)
T20I runs in 2018: 328 runs
On number 10, we have the Stylish Opening batsman from Bangladesh, Tamim Iqbal. Tamim has always spearheaded most of the famous victories for Bangladeshi team over the years and even this year as well, he has helped his team big time in securing some memorable victories against the Zimbabwe and West Indies team in 2018.He has scored 328 runs at an average of 25.23 while scoring 2 fifties in the process. His highest score has been 74 runs and his strike rate was 124.71 during the course.
#9 Mahmudullah(Bangladesh)
T20 runs in 2018: 348 runs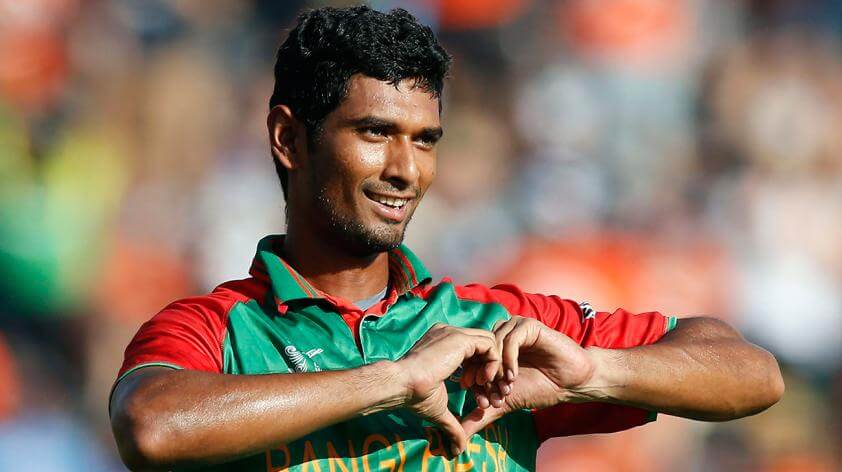 On 9th spot we got another Bangladeshi player and Famous All-rounder Mahmudullah. While most of the people have always quoted Shakib al hasan as the Key to Bangladesh's resurgence in T2O cricket, it is Mahmudullah in true sense who have made hi team clinched those close callas against some of the biggies in the World Cricket. Who can forget his famous innings against the Lankans recently which earned the team a spot in the finals against India in a triangular series in Sri lanka.
He has scored 348 runs at a healthy average of 34.80 in 2018 with best score as 43. Moreover he scored all these runs at a healthy average of 138.64.
#8 Darcy Short (Australia)
T20 runs in 2018: 377 runs
This left handed Opening batsman from Australia had a Blistering start in the last year's big bash league but couldn't continue his great run in the IPL while playing for the Rajasthan Royals. The Australian team still put their belief in contention for the future on this player and he finally put on some good performances in the recently concluded Tri series in Zimbabwe. He has scored 377 runs at an average of 41.88 in 10 innings he played for his country. He also scored 3 half centuries along with a Strike rate of 131.81.
#7 Mushfiqur Rahim(Bangladesh)
T20 runs in 2018: 390 runs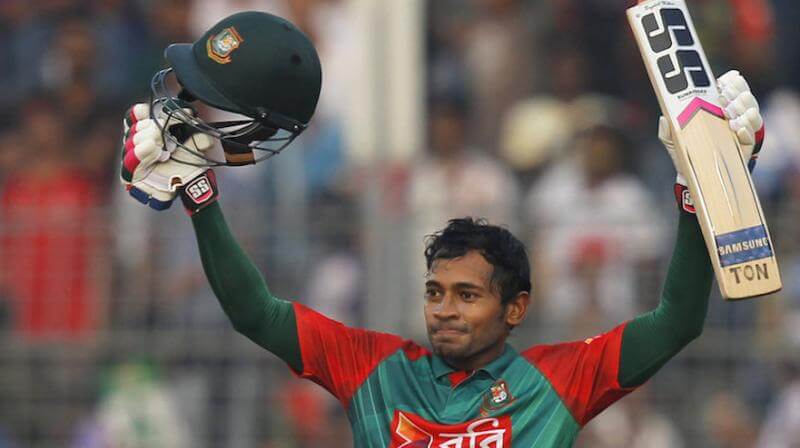 Seems like the Bangladeshi team is having a ball in the T2O cricket as of now as we had another Bangladesh player Mushfiqur Rahim on the list who is also the Wicketkeeper for his team and the only Wicket keeper featuring in this list. Scoring 390 runs in 13 innings at an average of 39.00 with 3 fifties on his name makes him a notable performer this year. He also got 72 as his highest score with a strike rate of 134.94.
#6 Colin Munro (New Zealand)
T20 runs in 2018: 396 runs
At No. 6 we have the Kiwi Thunderbolt Colin Munro who has really amazed everyone with his attacking cricket in the past few years. Scoring 396 runs in 9 innings at a blistering strike rate of 193.17 makes him a perfect T20 treat for the fans. He has also score 3 half centuries with one century at an average of 49.50 to his name.
#5 Martin Guptill(New Zealand)
T20 runs in 2018: 410 runs
Number 5 spot in our list include another Kiwi opener Martin Guptill who has really made his mark as one of the Spearhead of the Kiwi batting after the retirement of Brendon Mcculum. Guptill has scored 410 runs in 10 innings at an average of 41.00. His total score involves 4 half centuries along with a century this year with bets score of 105. He has done all that with an impressive strike rate of 146.95.
#4 Shikhar Dhawan(India)
T20 runs in 2018: 434 runs
Finally we have an Indian player in the list and it's the Left handed opening batsman Shikhar Dhawan who has made it to the number 4 spot in our list. Dhawan has played really well this year and contributed b ig time while giving a solid start to the Indian innings in T2Ois most of the times. His tally of runs includes 434 runs in 12 innings with an average of 36.16. He has scored 4 fifties in the process and his highest score comes as 90 with a strike rate 148.12.
#3 Rohit Sharma(India)
T20 runs in 2018: 439 runs
Seems like Opening batsman from every team are making T20 their own Forte as we have another Indian batsman Rohit Sharma in the list at no 3 spot. A player who has had Record 3 double centuries in OdIs has continued his runs in the T2Os as well. He has score in total 439 runs in 12 innings with 3 half centuries and a century at his back. His highest score comes as 100 and he carries an average of 36.58 along with a strike rate of 144.88.
#2 Aaron Finch(Australia)
T20 runs in 2018: 464 runs
On No.2, we have the batsman with the Record score in T20Is, Aaron Finch that is leaving "No stones unturned" while proving his "Unchallenged Dominance" in the World of T20 cricket. His total score of 464 runs in 2018 is just a glimpse of Brutal power and he comes along with an "Unbelievable" average of 92.80 with 1 century and 2 half centuries in 9 innings he played so far this year. His highest score of 172 is a world record and he also tops the chart this year with a strike rate of 206.22.
#1 Fakhar Zaman(Pakistan)
T20 runs in 2018: 516 runs
If there's one player who has surprised everyone with his splendid batting performances, it is Pakistani opening talisman, Fakhar Zaman who also tops our list for Batsman who made most T20 runs in 2018. He has had a dream run this year with a total score of 516 runs in 13 innings which comes at an average of 39.69.He has also scored 4 half centuries with highest score of 91 in his score tally.
Also Check : Top 10 Batsmen with Most runs in ODI 2018