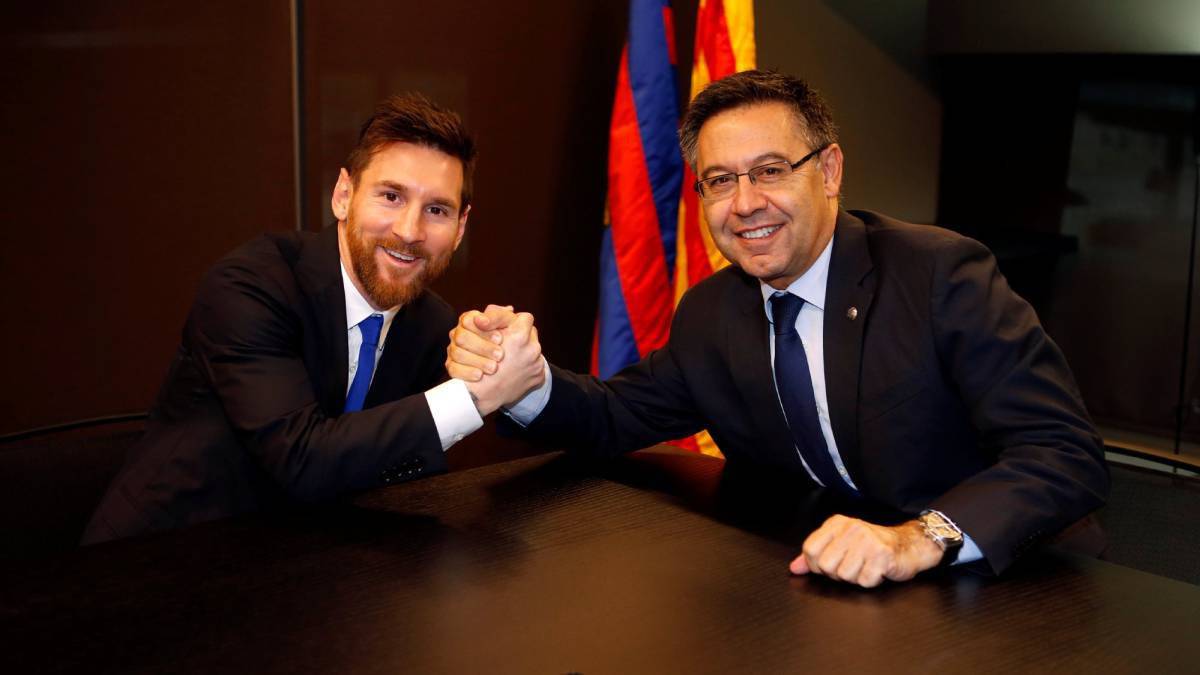 Just a few days ago Barcelona great Lionel Messi had hinted of not renewing his contract with the club for the next season as his contract is going to expire in 2021. 
And now Barcelona's president Josep Maria Bartomeu has said it is his obligation to get Messi to sign the new contract with the club next year. A report by the Spanish radio last week suggested that the 33-year-old forward is now rethinking his association with the club and wishes to continue his stint at the Camp Nou in the future. 
There had been numerous incidents that suggested Messi's disagreements with the club since the last year because he was portrayed as the one responsible for the chaotic things happening inside the club. One such incident includes sacking of the coach Ernesto Valverde to which Messi openly blasted Club's sporting director Eric Abidal. 
However, things have started to change as Messi insists on staying with the club for more years as he's regularly seen expressing his desire to retire playing for Blaugrana. 
"He's the best player ever. He's got many years of football left ahead of him. Leo has said many times that he wants to retire at Barcelona — and I don't have any doubt that he will. And not with me, but with another president." Bartomeu said. 
In March, there was one such instance when the players had agreed on taking 70% salary cuts during the coronavirus pandemic but Messi went on to accuse the club of releasing the misinformation to put pressure on the players for the salary reduction which the players already agreed to settle down with. 
There is no doubt, Messi is the hope of Barcelona in winning the Champions League this season, and extending the contract with him will prove to be prosperous for the future down the line.