Bajrang Punia Introduction
Bajrang Punia:- Wrestling is one of the popular sport in India for a long time. Some of the states follow the sport rigorously and achieve medals in the world because of extensive training sessions. Bajrang Punia is one of the challenging wrestlers, India has ever produced. Punia has been an impressive wrestler all through his career because of his success rates for a long span of time. Bajrang Punia is the Ranked number 1 in the freestyle 65 KG category in the world because of his high rates and consistent performance.
The freestyle 60 KG and above wrestling champion have been winning medals ever since 2013 in different international games. As some of the tournaments are known to held once in a few years, it is necessary for him to stay fit and trained in order to win games from time to time. Wrestling is a quick sport, which gives a maximum of 30 to 40 mins in the ring based on the players potential. It is important to utilize the time to the maximum extent in order to win over the opponent in crucial matches.
Bajrang Punia Personal Life
Haryana is one of the popular state, which has produced a number of wrestlers for the country in the world arena. Most of the youth in the state have taken up the sport in the early ages and practices wrestling as a family sport. LIke everybody, Bajrang is motivated and encouraged by his father, who was a wrestler in the local court. Punia managed to gain attention and stated the sport seriously from the age of 7 to achieve milestones over time.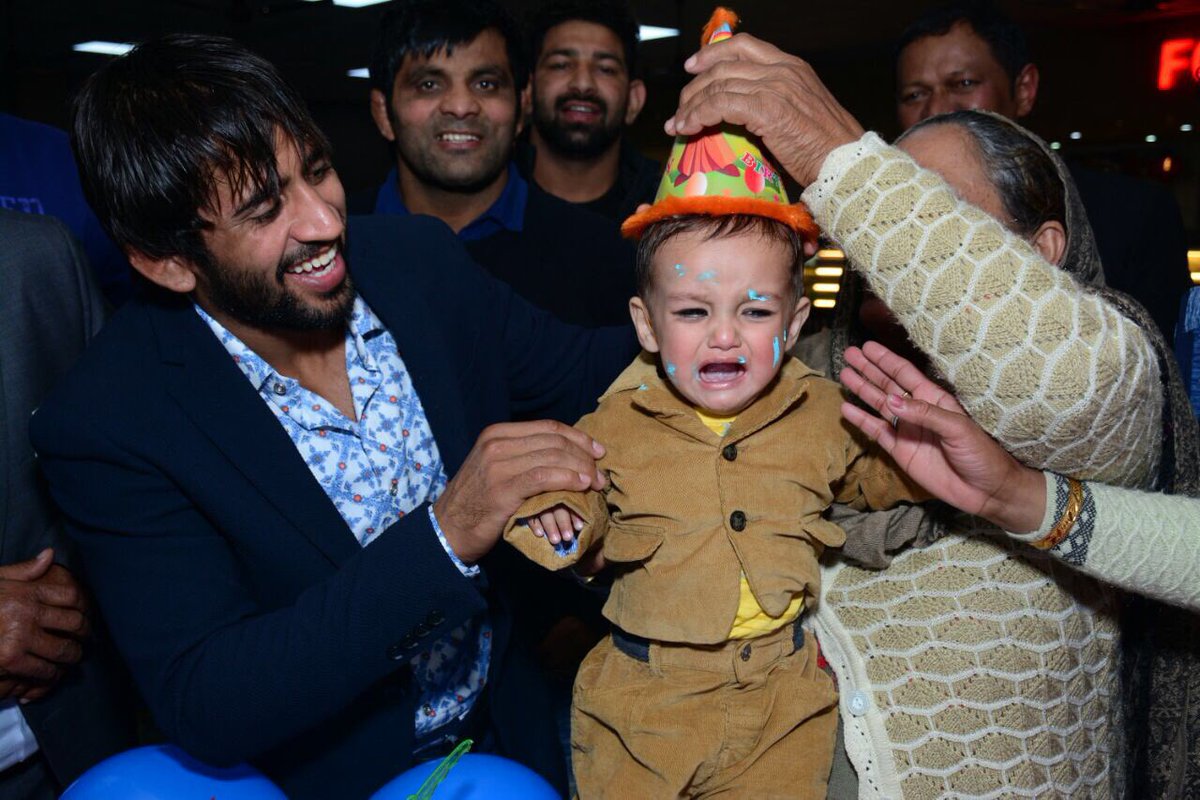 Bajrang Punia was born in a small village called Khudan in Jhajjar district, which is located in the state of Haryana. In the year 2015. Bajrang Punia's father took him Sonepat, where he will have an opportunity to take professional training in wrestling. The wrestler managed to take professional training under different coaches in Sports Academy of India or SAI. His talent was recognised and managed to gain a spot in the world championship in the year 2013. Ever since he got bronze in the world championship, he was consistent in his performance and was given Arjuna award and Padma Shri from the Indian Government.
Bajrang Punia Wrestling Career
2013, 2014, 2017 and 2018 Asian Wrestling Championships
2013 Asian Wrestling Championships is the first-ever international tournament for Bajrang Punia and there were great hopes on the player. It is important for every wrestler to understand the number of opportunities offered to them in order to stay fit and ready. Unlike other sports or players, wrestling does not give a huge room to learn during the matches. Bajrang Punia was all set to rock without any international experience. Punia came out with a bronze medal in 60 KG wrestling category.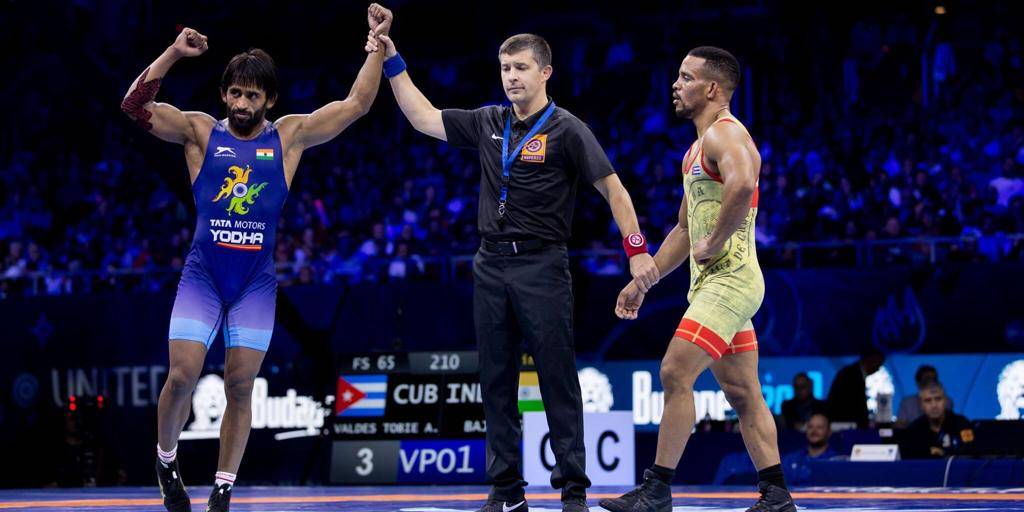 The 2014 Asian Wrestling championships turned his life around because he was in an amazing form. The wrestler managed to win the hearts of the audience because of his excellent and consistent performance. Bajrang Punia participated in 65 KG freestyle category and secured a silver in the tournament.
Asian Wrestling championships are organised once in a year and Bajrang had one more chance in a span of 3 years. The tournament was held in South Korea and was eagerly waiting to capture the audience and the arena. Bajrang converted 2017 Asian Wrestling Championships to Gold and managed to secure the top spot in the tournament.
2013 and 2018 World Wrestling Championships
World Wrestling Championships are tough to face compared to Asian wrestling championships because there will be players arriving from over the world. The tournament was held in Budapest, Hungary. Bajrang Punia had a decent amount of experience to take up the world arena because of his extensive performance in Asian Wrestling championships in the same year. Bajrang secured a bronze medal in the tournament by giving a tough fit against Bulgarian Opponent.
2018 was a successful year for the player and had enough experience meeting some of the top names in the world stage. Bajrang Punia is one of the experienced players in the tournament and has a history of playing in the previous version of the tournament in the year 2013. It was Bajrang's turn to show his improvement and his hunger for gold has reached him to finals. He was beaten in the finals and secured a Silver, which leads him to rank no.1 in the world wrestling.
2014 and 2018 CommonWealth Games
2014 is one of the interesting commonwealth games for India because more than a couple of Indian wrestlers were fighting for the same medal. 2014 Glasgow Commonwealth games received Bajrang Punia well and gave him silver for his extensive performance. It is a known fact that 2014 was a little early for Punia because he had no much experience. The player did his part and win till the last game of the tournament.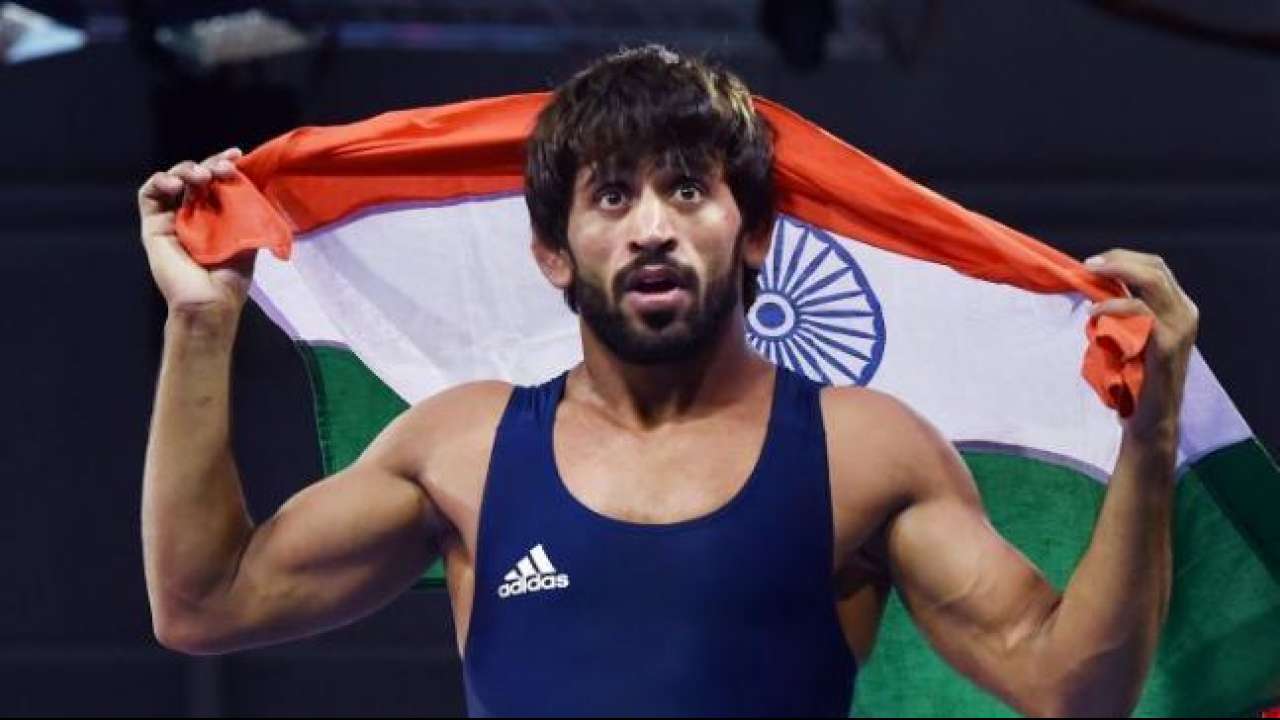 The 2018 Commonwealth games were just fine for Punia. The tournament was organised in Gold Coast, Australia and he is all set to take up the stage with full training. Bajrang Punia was an experienced player, who had enough experience to defeat the opponents with the help of effective techniques and strategies. Punia won matches all through the tournament and won Gold for his team and the country.
Bajrang Punia Career Achievements
Gold Medals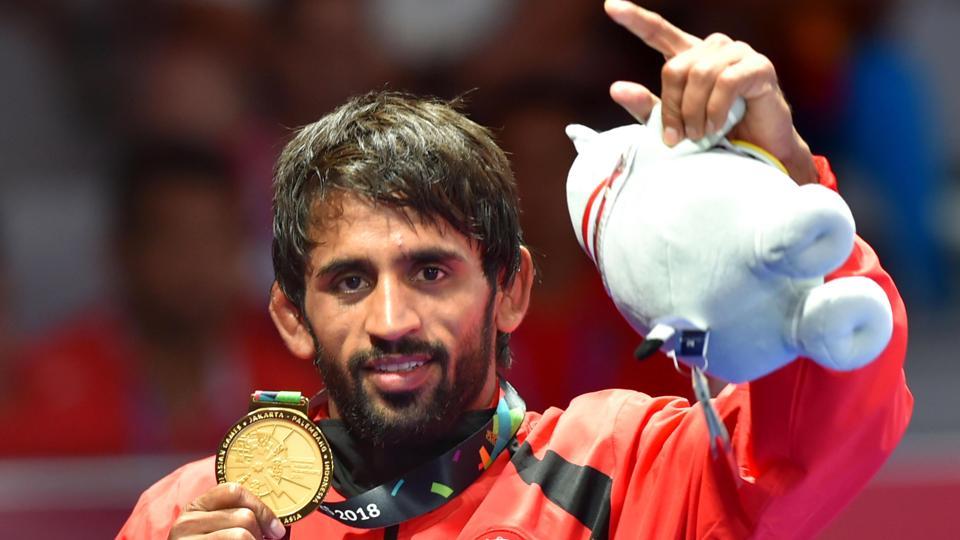 Bajrang Punia is a hardworking individual, who is known to fight till the last minute. He has secured a total of 6 Gold Medals in his career in various tournaments.
Gold in Tournaments
Asian Games – 1

Commonwealth games – 1

Asian Championships – 1

Commonwealth Championships – 2

Asian Indoor and Martial Arts games – 1
Facts
Punia hails from a middle-class family and finding a secured job is worth millions for them in India. He currently secured a Government job and Works as a Train Ticket Examiner or TTE in Indian Railways. HIs father demanded a Deputy Superintendent job in the Police Department, Haryana, but had to settle as a TTE in Indian Railways.
One of the renowned names, Yogeshwar Dutt is training Bajrang Punia ever since he started wrestling.
Bajrang Punia played along with Sushil Kumar, who had a vast amount of experience in the world of wrestling and had won a lot of medals for the country
Net Worth
Bajrang Punia is worth 24 Lakhs approximately in the year 2018
Also Check:-
Please follow and like us: