Ayush Badoni – The Future Indian Cricketing Star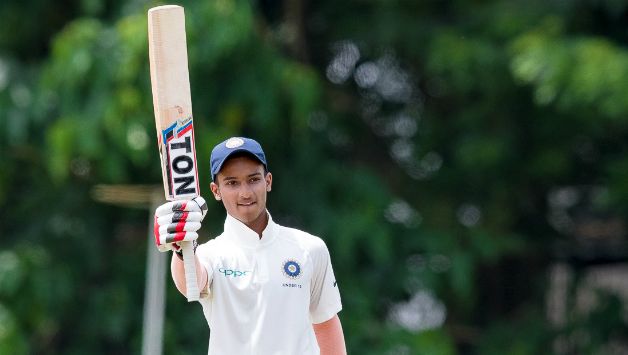 Ayush Badoni Biography 
| | |
| --- | --- |
| Full Name | Ayush Badoni |
| Date of Birth | 3 December 1999 |
| Birthplace | Delhi, India |
| Age | 23 years old |
| Nationality | Indian |
| Role | Batter  |
| Batting | Right Hand Batsman |
| Bowling | Right-arm off-break |
| ODI Debut | NA |
| T20 Debut | January 11, 2021 |
| Test Debut | NA |
| Weight | 58 kgs |
| Height | 5'10 ft |
Delhi has been home to a number of international cricketers and while the capital city of India has produced some big names like Virender Sehwag, Gautam Gambhir, and the latest sensation Virat Kohli, it has always been quoted as the Kindergarten to one of the best cricketing talents available in the country as of now. Moreover, Out of all the names buzzing around in the Cricketing arena in recent times, there's one name that has come up in the wake of some brilliant performances in both batting and bowling and that is the Delhi U19 player, Ayush Badoni.
Ayush Badoni's Inception as an All-rounder against Srilanka
While the ongoing India vs. Sri Lanka U19 series was mostly highlighted in the news due to Cricketing legend Sachin Tendulkar's son Arjun Tendulkar, it was Badoni who has impressed everyone with his match-winning performances.
The 18 years old guy from Delhi has put the Lankan players down with both bat and ball and his performance was been appreciated by many cricket experts and commentators. His brilliant spell of Off spin bowling has left the Srilankan batsman wondering and he scalped 4 of their key wickets in the first innings. The Highlight of his bowling spell was his brilliant control of the ball.
Moreover, when he get to play as a batsman, Badoni thrashed the Srilankan bowling whilst batting at the no. 7 and though there were some brilliant innings by the other Indian players, Badoni stole the show with a magical inning of 185 runs in just 205 deliveries which clearly proves is skilled at such a young age. His spell-bounded innings saw 19 fours and 4 sixes which quote him well as a future prospect for the Indian Senior team as well.
Cricket experts and Pundits are all praised this Wonder lad At only 18 years of age and everybody is showering heaps of good words for an 18-year-old showing some brilliant temperament and magical control in both bowling and batting. While the Indian Cricket team was already been lacking with the pool of all-rounders in the Domestic circuit, there's no doubt about the fact that Badoni is absolutely ready for the role.
Ayush Badoni Career Highlights
Meanwhile, this is not the first time when this guy from Delhi has made news with his brilliant performances. He has earlier scored an important inning of 54 runs while playing under the captaincy of another young Turk Prithvi Shaw, for India Red against India Blue in the U-19 Challengers trophy a few years back.
His dream run continued even in the 2017-18 Vinoo Mankad Trophy U-19 Inter-zonal tournament, where he scored a quickfire 72 runs while playing at no 5 for the North zone against the South zone. His brilliant form continued even in the rest of the tournament when He proved his talent again by scoring a brilliant 88 runs against the Star-studded team of the Central zone followed by another magical inning of 72 against the East Zone.
His batting isn't just limited to a particular batting position as he has shown the same by scoring at every position in the same way and the best part of his batting was his strike rate which hasn't slowed up due to changes in his batting order.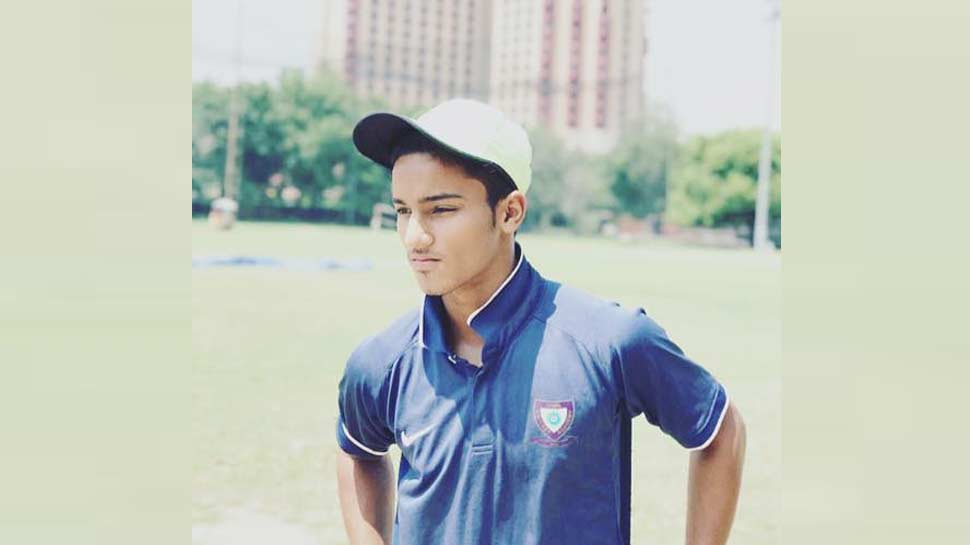 Ayush Badoni got a list of match-winning performances in both U-16 and U-19 tournaments in his short domestic stint so far. It's also worth mentioning here that he was one of the 25 shortlisted players picked by the National Cricket Academy in 2016 under a BCCI initiative for Future grooming of Young talent across the country. As of now, he has had a promising cricketing career and with the way he is building on his skills and cricket expertise, he can certainly be seen as one of the future prospects of Indian Cricket in the coming times.
Ayush Badoni IPL Career
Ayush Badoni hasn't been picked by any IPL franchisees as of yet but looking at his continuous stint of one brilliant performance, he doesn't seem far away from signing a contract in IPL  2019 edition. This seems more feasible as many teams like Kolkata Knight Riders have given chance to a lot of youngsters and most of them have used it to the full to showcase their skills at the top level.
In the Indian Premier League 2022, Youngster Ayush Badoni was picked up by debutants Lucknow Super Giants for 20 lakhs at the IPL 2022 auction. 
There was a concern from Lucknow fans for Ayush Badoni as he was picked before Krunal Pandya and many veteran players, but only in his first match against Gujarat Giants as scored a splendid knock of 5 4 runs of 41 balls
As he also won the first man of the match in his maiden match
when Badoni got an opportunity at the big stage on Monday night, he made sure he had no excuses to bank on but a sensational performance in reply.
"I didn't have any idea, because my name had been coming up (in the auctions) for three years and I was unsold," the young batter said after his IPL debut.

"So this time when my name cropped up, my heartbeat was fast. I didn't know, I had given trials of two, three teams, it had been happening since two-three years, I was not getting picked.

"I am grateful as Lucknow picked me, and now I need to perform and make my team win, I will try my best."
Ayush Badoni Stats
Ayush Badoni IPL stats
| | | | | | | | | | | | | | |
| --- | --- | --- | --- | --- | --- | --- | --- | --- | --- | --- | --- | --- | --- |
|   | M | Inn | NO | Runs | HS | Avg | BF | SR | 100 | 200 | 50 | 4s | 6s |
| T20I | 2 | 2 | 1 | 73 | 54 | 73.0 | 50 | 146.0 | 0 | 0 | 1 | 4 | 5 |
Ayush Badoni IPL stats
| | | | | | | | | | | | | |
| --- | --- | --- | --- | --- | --- | --- | --- | --- | --- | --- | --- | --- |
|   | M | Inn | B | Runs | Wkts | BBI | BBM | Econ | Avg | SR | 5W | 10W |
| T20I | 2 | – | – | – | – | – | – | – | – | – | – | – |
Ayush Badoni Family Background
Ayush belongs to a middle-class family in Delhi and while cricket was his childhood passion, he nurtured it further at one of the most famous sporting habitats in the capital i.e Modern school at Barakhamba road. Also Check: Pawan Shah
Ayush Badoni Social Media
As the primary focus for Ayush Badoni is his cricket only, he doesn't give that much time to his Social media presence. Still, you can reach him on the following Social media platforms:
skype- ayush.badoni1
Instagram- ayush_badoni1
Twitter handle-ayush badoni
Snapchat- ayush_badoni