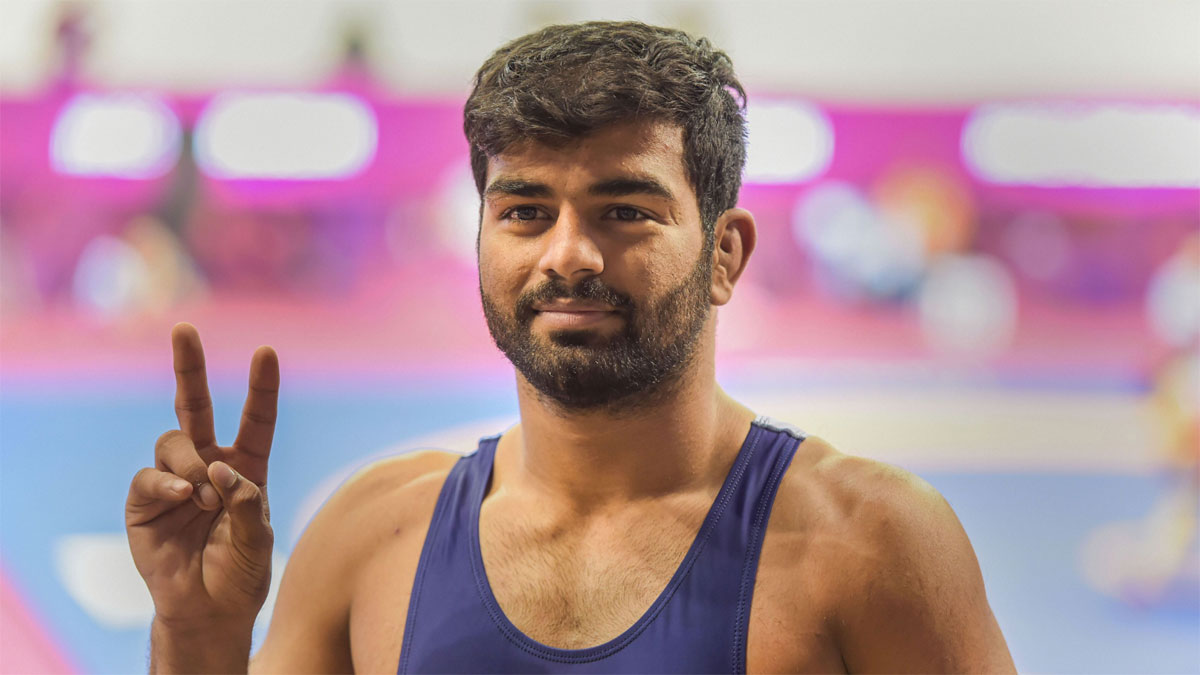 Ashu, Aditya Kundu and Hardeep Singh of India won bronze medals in the 67 kg,72 kg and 97 kg Greco Roman category respectively on the second day of the Asian Wrestling Championship on Wednesday. With this, India has so far won five medals including one gold. No Indian Greco-Roman wrestler could make it to the finals on Wednesday in the ongoing championship at the KD Jadhav Stadium.
Ashu was unfortunate who could not make it to the title match, but made it memorable by winning a medal in his first international tournament at the senior level. Ashu defeated Syrian Abdulkarim Mohammad Al-Hasan 8–1 to clinch his first bronze medal on debut in the senior category at an international event.
Earlier in the semi-finals, he was on edge over Makhmud of Uzbekistan but lost it on a technical basis after losing the second round and losing the match 4-4. Hanso Rio of Korea won gold by defeating Makhmud 4–1.
Mohali wrestler and civil engineer Kundu defeated Nao Kusaka of Japan 8–0 in one and a half minutes in a 72 kg unilateral match. In the semi-final bout the Indian pugilist had suffered 0–9 defeat at the hand of Ibrahim Magomedov of Kazakhstan. The Kazak wrestler, however, was defeated in the final by Amin Yawar of Iran in the final.
2016 Asian Championships silver medalist Hardeep defeated Bekusultan Makhmudov of Kyrgyzstan 3–1 to settle for bronze. The country's first heavyweight Greco-Roman wrestler Hardeep, who qualified for the Rio Olympics, was earlier defeated by Iranian wrestler Mohammadi Saravi 1-9 in the semi-final.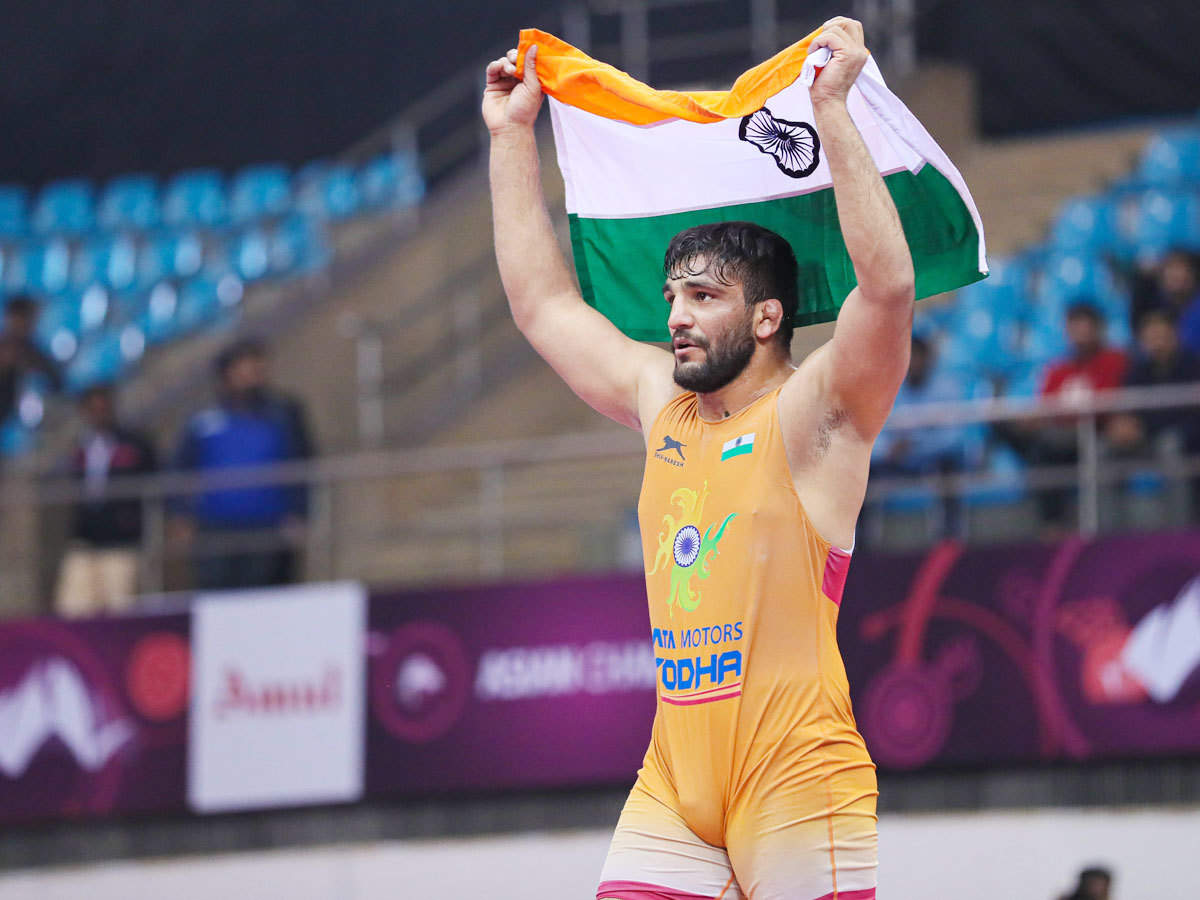 Earlier, Sunil Kumar won the historic gold in 87 kg and Arjun Hallakurki bagged 55 kg Greco Roman bronze.
Veteran Gyanendra, lost 0-6 in the 60kg Greco Roman Bronze medal match on Wednesday. The gold medal of this category was won by Kenichiro Fumita of Japan who defeated Kyrgyzstan's Zholaman Sharshenkov 4–0.
Mehdi Seifollah Mohsen Nejad won the second bronze medal in 60 kg. He defeated Aidos Sultangali of Kazakhstan 4-3.
Indian women's wrestling will start from Thursday and it is expected that women wrestlers will increase the number of medals for India. The main contenders for the medal are Vinesh Phogat and Sakshi Malik.