Vijender Singh is an Olympic and world championship bronze medalist who assured medals in commonwealth games in 2014 also. He shot to fame with his victory in 2008 Olympics winning a bronze medal. He became the first Indian boxer to win a medal. He was welcomed in a grand way on his return to India after winning the medal.
His Profession being one of his hobbies, he had excelled in the field since his teenage days. He had won many awards in different competitions in the national level. After completing his training, he was chosen to participate at various international competitions including 2006 Asian Games and 2008 Beijing Summer Olympics.
In 2006 Asian Games, he won the bronze medal after he lost in the semi-finals against Kazakhstan's Bakhtiyar Artayev
In 2006 Commonwealth Games, he again won a bronze defeating England's Neil Perkins in the semifinals but lost to South Africa's Bongani Mwelsae in the final
In 2008 Beijing Summer Olympics, he again won a bronze by defeating Carlos Gongora of Ecuador in the quarterfinals
In 2010 Commonwealth Games, he was left with a bronze after been beaten by England's Anthony Ogogo in the semi-finals
Some Interesting Facts about Vijender Singh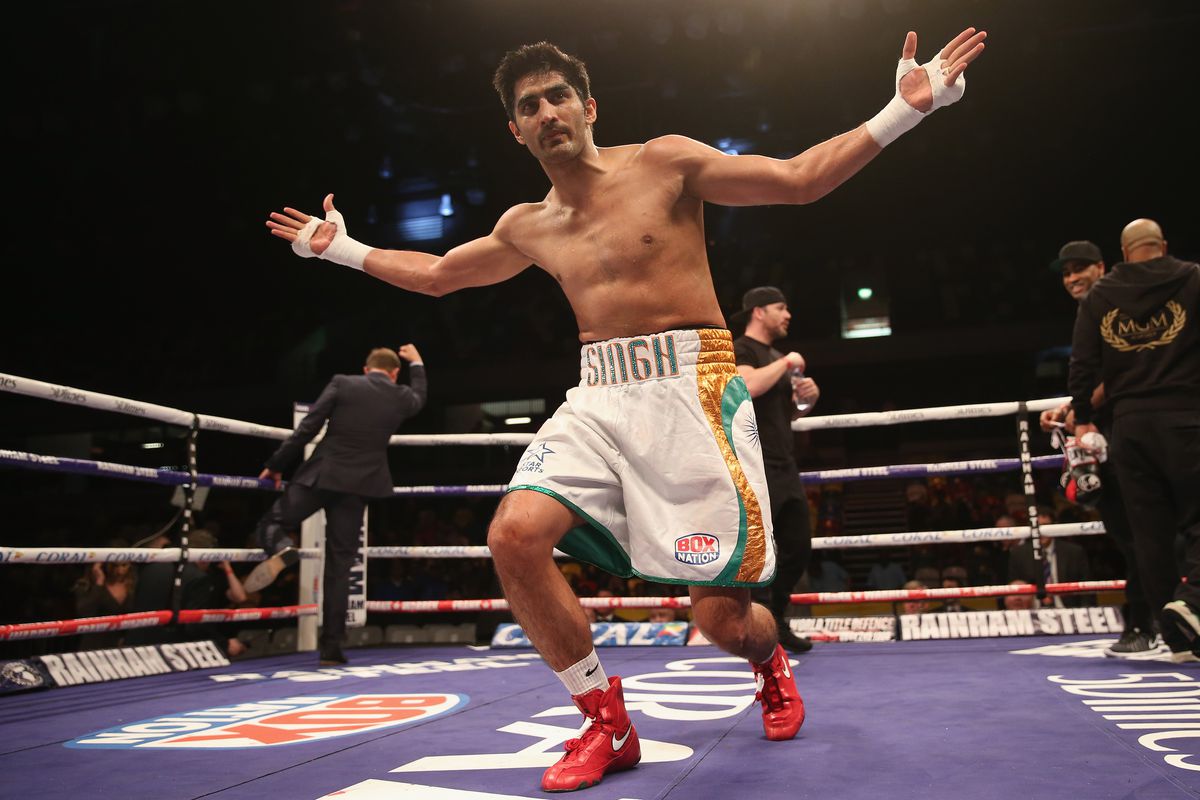 The First Sport he took was:
Indian cricketer Yuvraj Singh was a shooter before he took up cricket. Like him, many has switched fields and become successful. Vijender Singh is no different from that category. The first sport he took up in life was gymnastics before switching to boxing.
His Hobby:
A great boxer and a great husband, cooking dishes for his wife is his favorite hobby. He brings out the most beautiful romance through his hobby. He cooks all her favorite dish whenever he is spending time at home.
Self-made:
Not only self-made in his career, he also made a punching bag out of a canvas bag which was filled with sand, soil and the discarded wood chips. Such desire and passion made him what he is today.
Meeting his Better Half:
Everyone has their own story in the script of meeting their life partners. Vijender Singh met his better half Archana while applying for Visa to go to tournament in Germany. It was a beginning of a happily ever after journey.
Self Observation:
Everyone needs peace of mind and each one of us has each way to work on it. Vijender loves to go for long walks to clear his mind and it helps him get to his peaceful best. Long walk, observing silence, discovering him, is the mantra for the boxer man.
His decision to turn up as Pro:
Inspiration point!! A starting mark of the entire legendary journey. One day, Vijender Singh was watching a fight on television. It was between Floyd May weather Jr and Manny pacquiao. The build up to it and each punch made him fall in love with the sport and it became his passion which converted into Olympic medal for India.
A ramp walk Model:
He was such a limelight in the field of modeling; he took part in several ramp shows to cheer audience with his charm.
His Bollywood Debut:
The boxer has his part on bollywood, how many knows this? In the year of 2014, he made his bollywood debut in a movie Titled as Fugly.
Media Appearances:
He laid his hands-on dancing field too, multi talented isn't it? He made the appearance on dancing reality show with Bipasha Basu in a show called N'ach bachliye. This shows who he is, he is not only a boxer, and he is great husband, an actor, a dancer, a model. Apart from boxing, modelling appearances Vijender Singh has also taken part in Roadies a well-known reality show hosted by MTV where he was a gang leader along with Ranvijay Sinha, Karan Kundra and Esha Deol. There is hardly a limelight field has not laid his hands onto.
Honors and Awards
Vijender was felicitated with the India's highest sporting honor- Rajiv Gandhi Khel Ratna award. He was announced as the top ranked boxer in the annual middleweight category list in the International Boxing Association (IBA) with 2800 points. He represented India at the 2012 London Olympic Games. He was also awarded the Padma Shri for outstanding contribution to Indian sports.
Controversies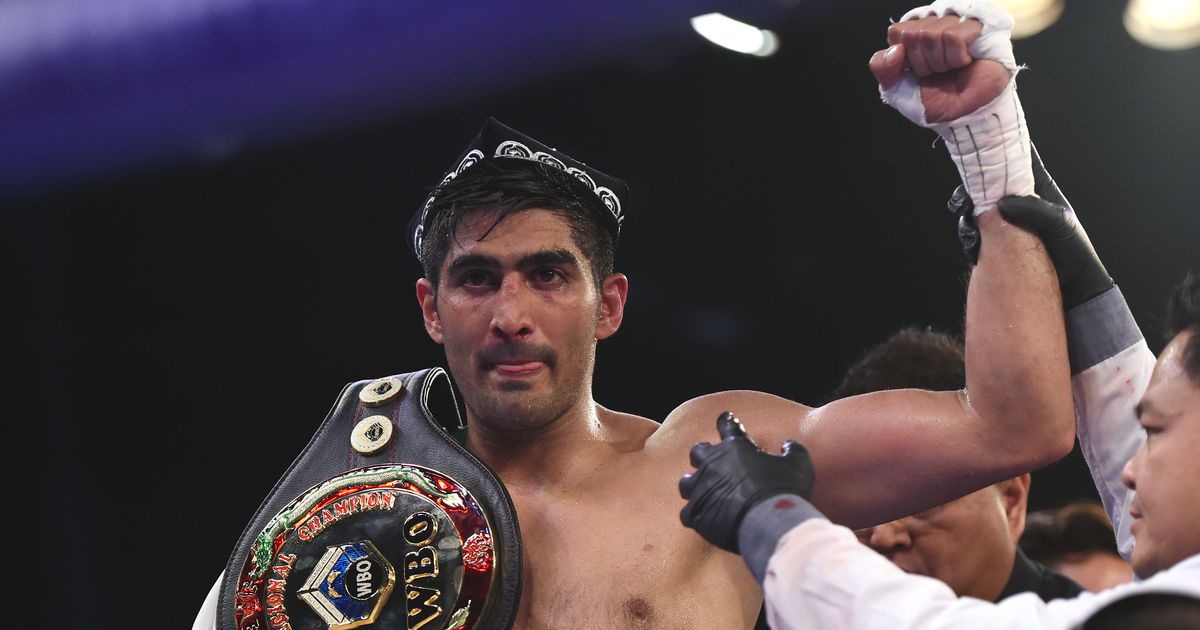 In 2010 Commonwealth Games, Vijender was given a two-point penalty for coming in 20 seconds late before the end of the bout which automatically made Ogogo win by 4 points to 3. Although, Indian Boxing Federation launched an appeal against it, it proved to be unsuccessful.
On March 6, Punjab Police seized 29 kilograms of heroin and other drugs worth Rs 1.3 billion in a raid conducted in his NRI residence near Chandigarh. They also recovered a car registered under the name of Vijender's wife from outside the home of a drug dealer Anoop Singh Kahlon. Later investigations found out that he had consumed the drug 12 times. Although National Anti-Doping Agency and Vijender Singh himself refused for test to check his sample, the Sports Ministry later demanded his medical reports.   However, in May 2013, the National Anti-Doping Agency gave him a clean chit' certificate.
With the passion beating in the heart, blood pumping with desire, will power stands tall against hard ships; nothing in this world can be judged as impossible. Life is all about battling tough times on path to gain golden happiness in life. If you must gain success, then hardship is an automatic recipe, Vijender Singh's journey to an Olympic medal was such journey. We wish to see him deliver more punches in his career.
Also Check:
Please follow and like us: