Facts About Novak Djokovic: Tennis can certainly be quoted as one of the most popular sports of the current era and it is largely been followed by millions of its fans across the globe.
Moreover, tennis demands some really serious levels of fitness from everyone playing this sport around and we can certainly witness that by seeing the fitness levels of Tennis players of the current times.
When we talk about Tennis and fitness on top, Novak Djokovic is one of those players in the current era, who has not only impressed everyone with his Magnificent performances on the Tennis court, but also laid an example in front of rest of the players with his gruesome fitness levels. Well, if we talk about this Serbian, there's more to him that just tennis and fitness and while we said that, let's take a look at some of the most amazing facts about Novak Djokovic you didn't know .
#Fact 1 Novak, The "Djoker"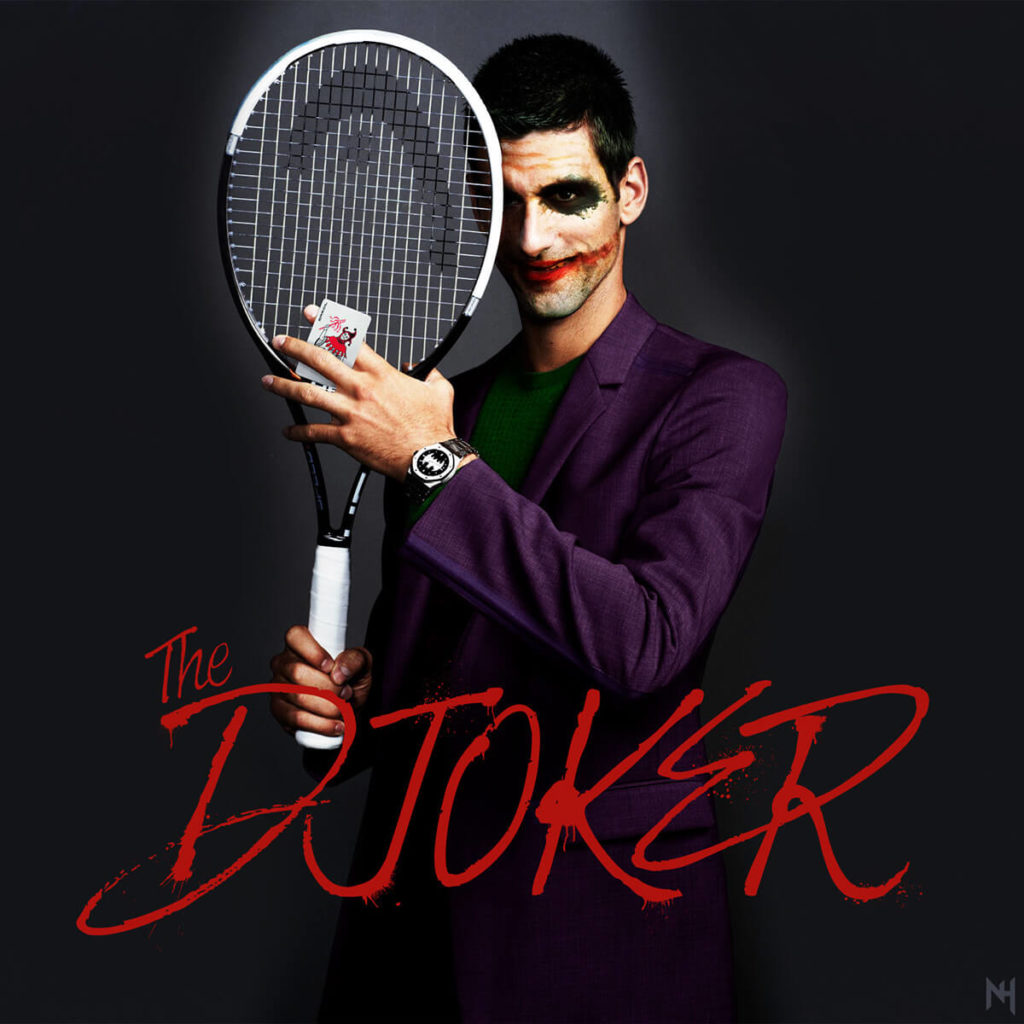 Facts About Novak Djokovic: Everyone knows about the amazing tennis skills of Novak Djokovic but there is a reason why he is also famous with the nickname "Djoker". Djokovic is really famous amongst his fellow players and close friends as a really funny person and quite often he comes around with a number of pranks and funny tactics on his pals around. One of the funniest aspects of Novak is his "Impersonation " skills and he is been found impersonating his fellow players numerous times till now in his career.
Some of the famous players whom, he impersonated are Andy Roddick, Maria Sharapova, Rafael nadal, John McEnroe and so on and whilst his act of fun didn't go well with the fellow players sometimes, he has now stopped being a part of such acts during the matches.
#Fact 2 Started Playing Tennis at an Age of 4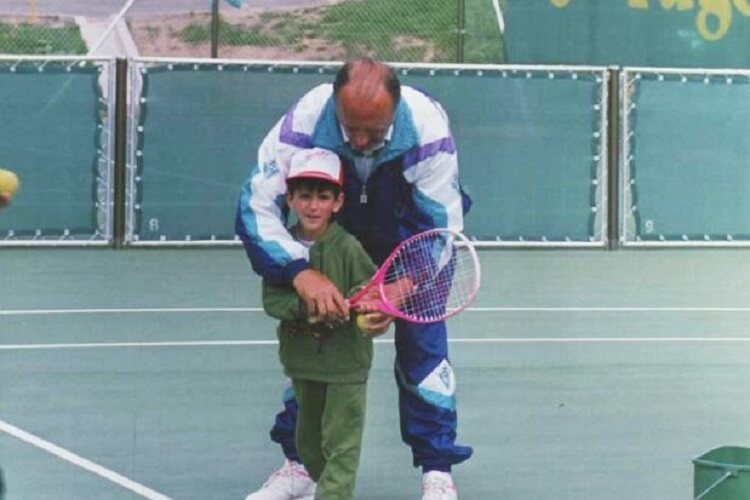 Facts About Novak Djokovic: Many people might not believe this fact but Novak Djokovic first put his hands to the tennis racket at an age of 4 years and he started doing that whilst making a visit to a tennis camp on a daily basis to watch other players in the tennis court. The camp was been conducted by famous Serbian tennis coach Jelena Gencic and whilst Jelena noticed him coming quite often towards the camp, she invited him to the court and asked him if he wants to play. Little Novak accepted the offer and that's where his tennis career took a leap forward.
Little Novak impressed everyone along with Coach Jelena and she knew that there's certainly a champion in making in Little Djokovic ever since that day. Although his parents were both Ski players, Novak shown his interest in tennis only and started his journey to the top from there onwards.
#Fact 3 Djokovic Bought an Year's Supply of Donkey Cheese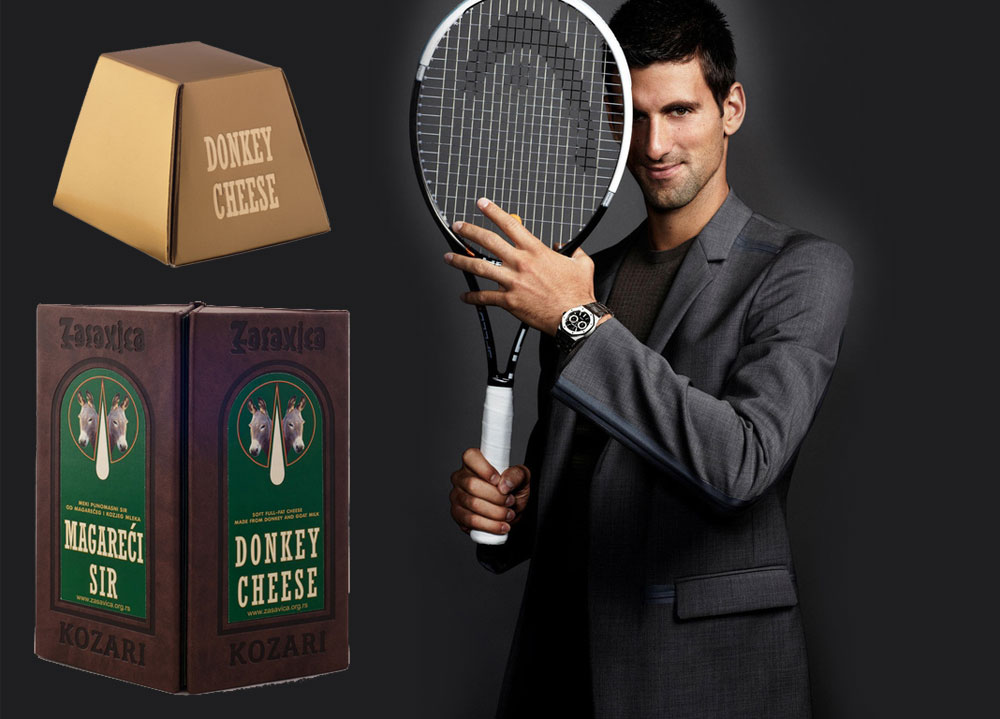 Facts About Novak Djokovic: Whilst everyone is aware about the strict diet schedule that Djokovic follow during his fitness regime, buying the whole year's supply of Donkey cheese came as a surprise to many around. Donkey milk is one of the best natural resources of Serbia and Donkey cheese is the most expensive variant of cheese in the world. Although Djokovic did buy it for his restaurant chain in Serbia, buying this much Donkey cheese was certainly a surprising act for sure.
#Fact 4 Generosity of Novak Djokovic
Facts About Novak Djokovic: Djokovic's childhood in Serbia wasn't a fairy tale at all and he grew in the backdrop of infamous civil war in the 90s around the country. But that didn't stop Djokovic from loving his country more and he once donated his winning amount from an ATP tournament in 2014 for the victims of the nationwide flood in 2014.
This was certainly not the first time that he contributed his winning amount towards a noble cause and as he was aware about the fact that Serbia was still recovering from the war times, he kept on going with his contributions towards the welfare of the country.
#Fact 5 Strict Dietary Regime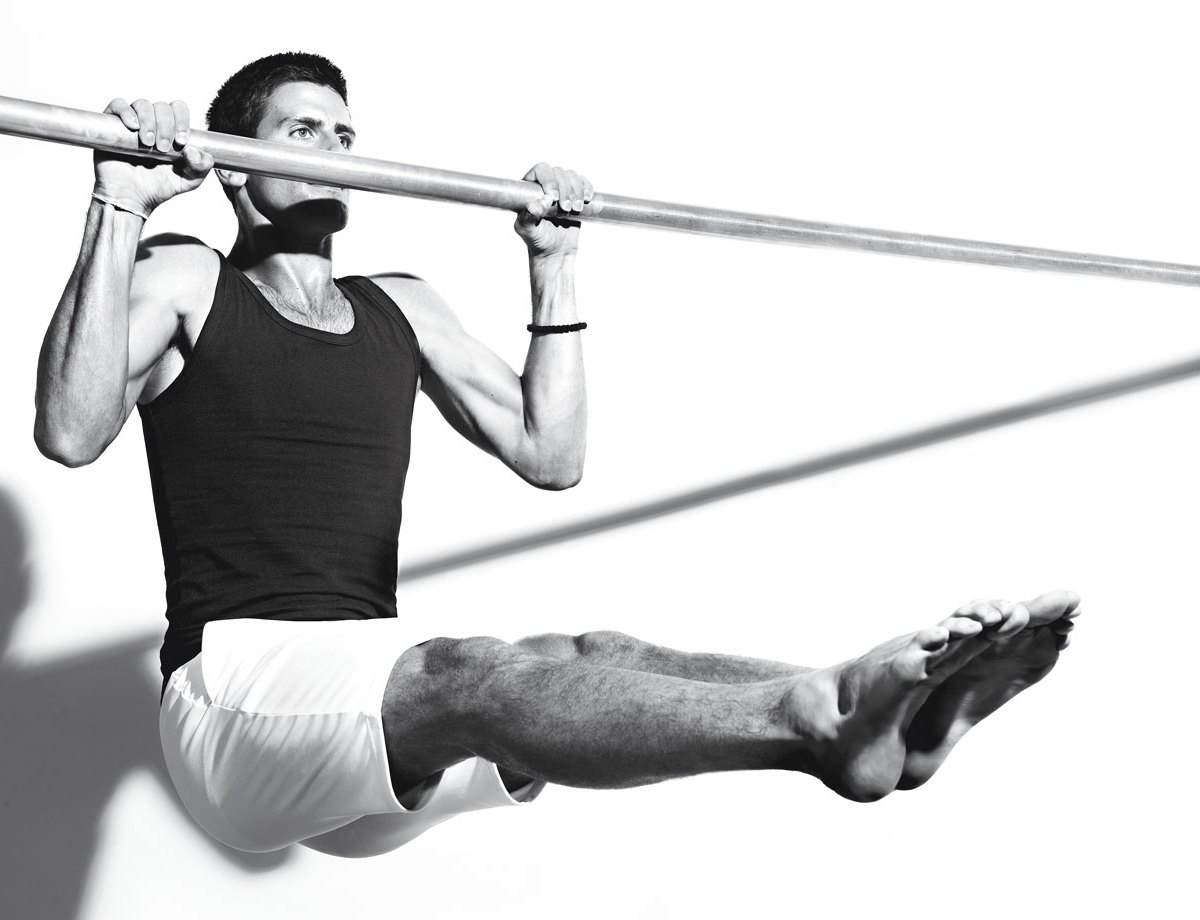 Facts About Novak Djokovic: Djokovic is an fitness enthusiast and whilst he has to do this in order o keep up with his fitness levels on the tennis court, he is often been regarded as very "Picky" during his eating habits. You may find him eating loads of vegetables and fruits on the lunch table and repeating the same stuff in his dinner as well. His full diet is free of gluten and he even doesn't consume alcohol or any kind of dairy products during the process.
He strictly push towards a healthy dietary regime and as per him, it's not only about tennis court but a fitness lifestyle altogether.
#Fact 6 The Struggling Childhood of Novak Djokjovic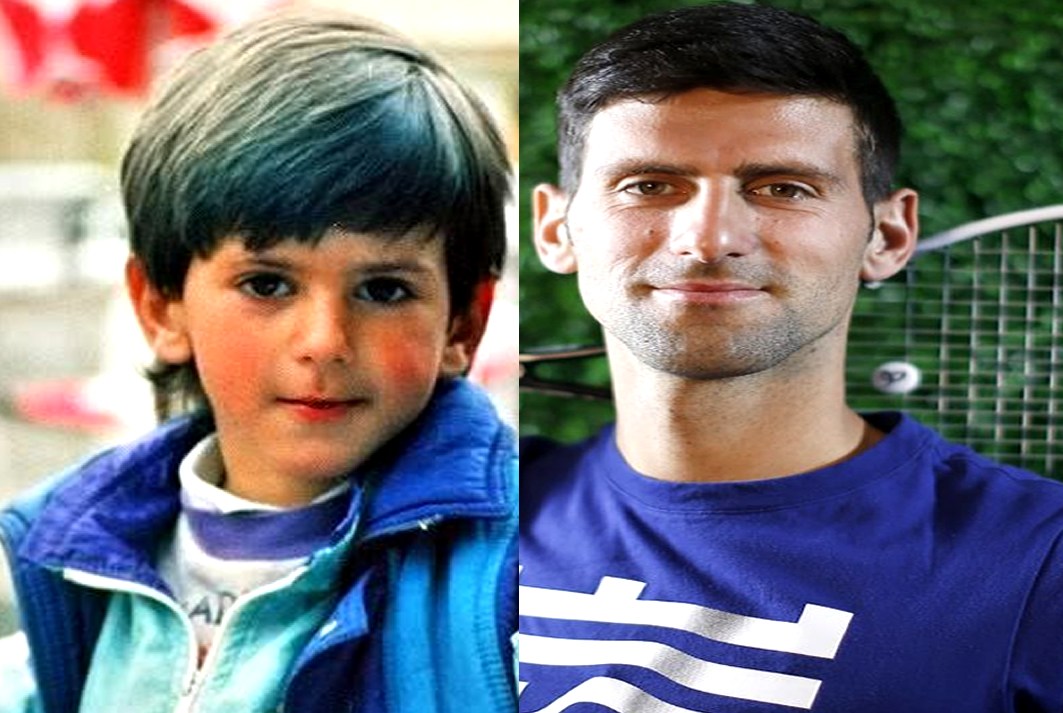 Facts About Novak Djokovic: Djokovic didn't have a normal childhood like an average child around and his family has gone through numerous hardships in the whole process. They used to spend their times in bunkers whilst the country was under war threat and Little Djokovic was quite used to of Gunshot and Bombing sounds around. Moreover, he came from a middle class family and his journey to the top involved lots of tough times for both him and his parents. Surely, he is a live example of "Never giving up" for lots of youngsters out there.
#Fact 7 Djokovic and his Pets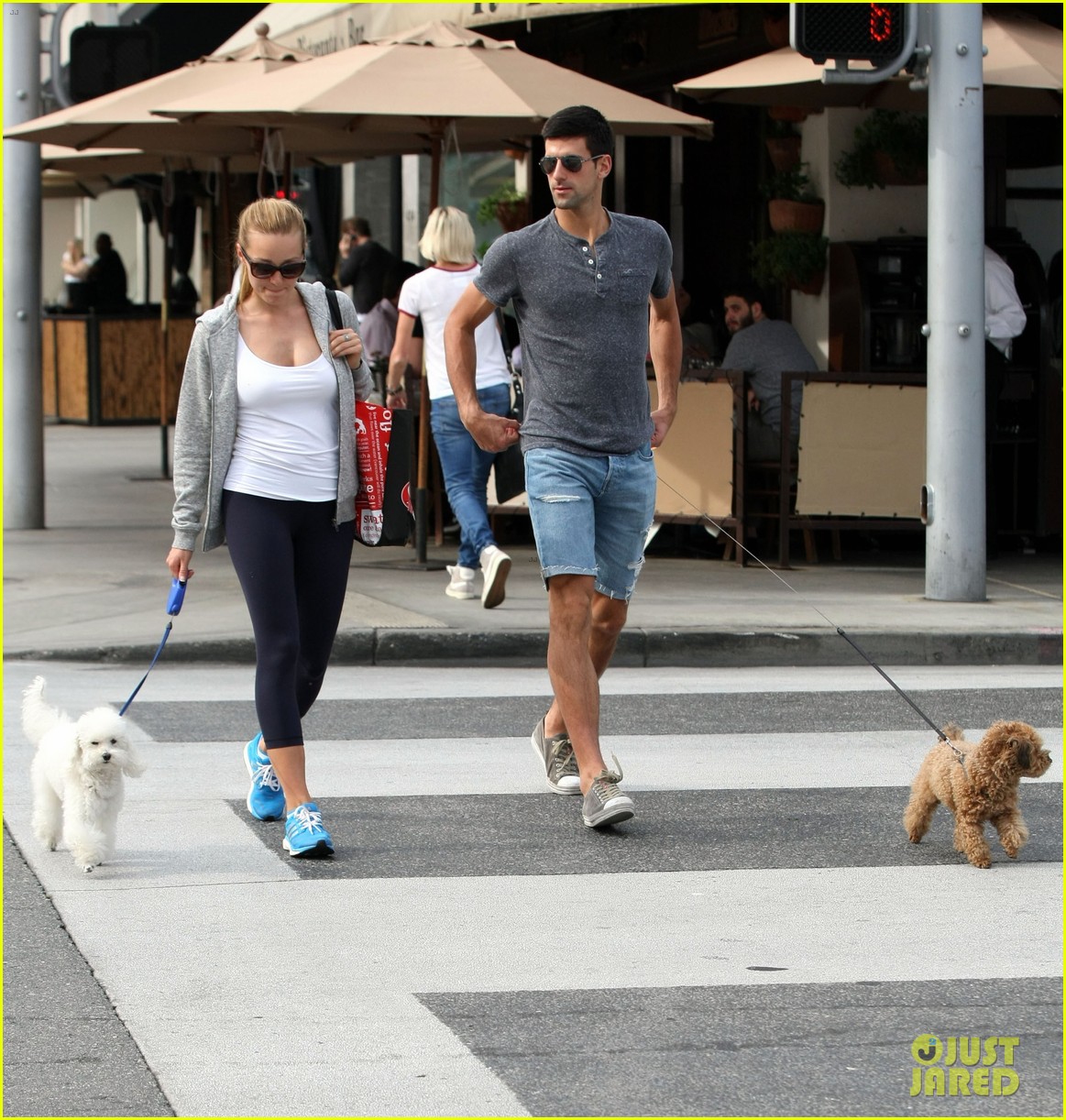 Facts About Novak Djokovic: Serbia doesn't have an ATP tournament and this is why Novak needs to travel most of the times ij order to collect more points to sustain his number one spot. Before marriage, Novak used to carry along his pet Pierre wherever he sued to travel around the world. Now whilst he is married, his wide takes care of the pets just like their kids and Djokovic and his son plays with them whenever they get free time.
#Fact 8 Djokovic is a Multi Lingual Person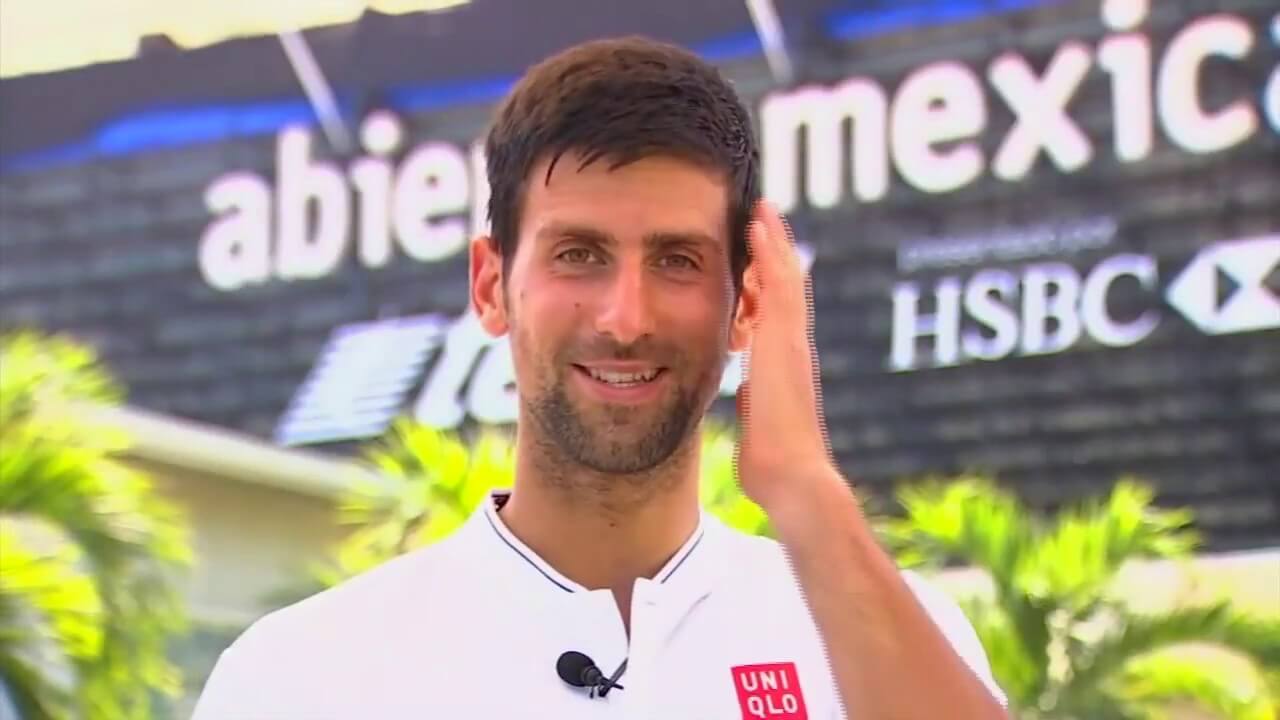 Facts About Novak Djokovic: Not many people know this but Djokovic is a fluent speaker of many foreign languages like Italian, Spanish and French. This was the reason why he gave his winning speech in the regional languages of that country whilst winning all those ATP tournaments there. When asked about the same, Djokovic said that he loves speaking different languages and is trying his hand in several others in the coming times.
#Fact 9 Djokovic has Never Won the Cincinnati Open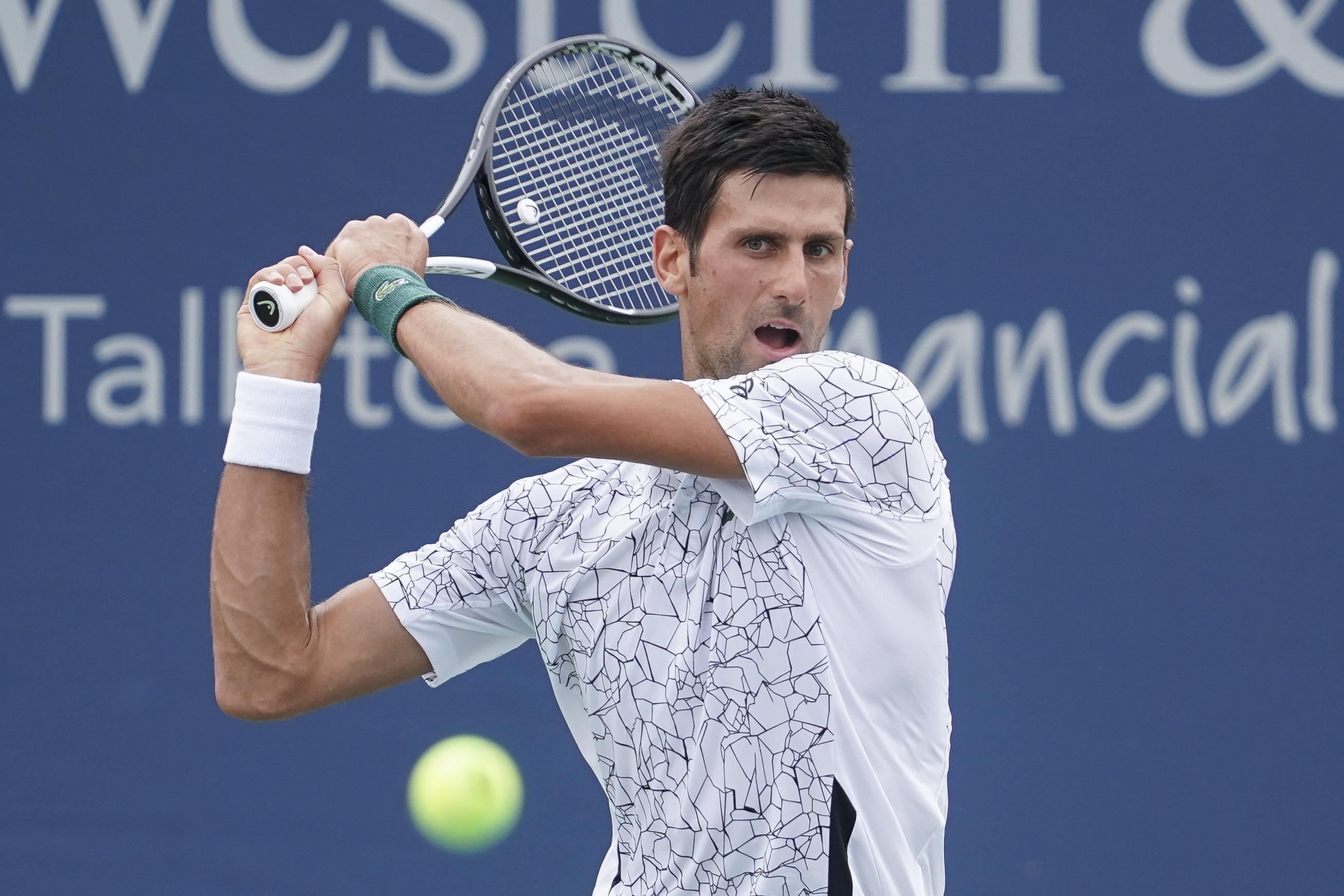 Facts About Novak Djokovic: Yes.. You heard it right! One of the best tennis players of the current era has never won the famous Cincinati open tournament ever in his career even whilst being featuring five times in the finals.This can certainly considered as the only feather left in the cape of the current king of Tennis.
#Fact 10 First Tennis Player to Touch $100 Million Mark
Facts About Novak Djokovic: Thanks to his magnificent performances across every part of the globe, Novak Djokovic has not only secure the No. 1 spot in the ATP tennis rankings, but also became the first ever tennis player to secure $100 million worth of prize money in the process. After seeing this, we can certainly say that great performances brings greater rewards for sure.
Also Check:
Please follow and like us: