The growth of Esports was on the cards but the way they have gained wider popularity would surprise you if you are not aware about the inception of this fastest growing ecosystem in today's world. Many Companies wants to associate themselves with Esports teams as they are the smart investors and knows that in coming five years of time the world will see huge rise in couple of domain which include- Esports, NFT, Crypto and Meta Verse.
Bigger companies like Microsoft and Facebook have already taken steps to become a Meta Verse company in years to come.
It's time for the Fastest Man on the planet to join the fastest growing sport in the world, Esport.
This is my team, this is WYLDE.
Follow @wylde_gg #GOWYLDE ⚡️ pic.twitter.com/XlsAd7DViU

— Usain St. Leo Bolt (@usainbolt) March 29, 2022
The latest development in the field of World Esports came in reference to ace runner Usain Bolt who announced via a video on his official Twitter account that he will be joining as the co-owner of WYLDE esports team soon. He also added that he is elated to be associated with the fastest growing sporting platform in the form of Esports.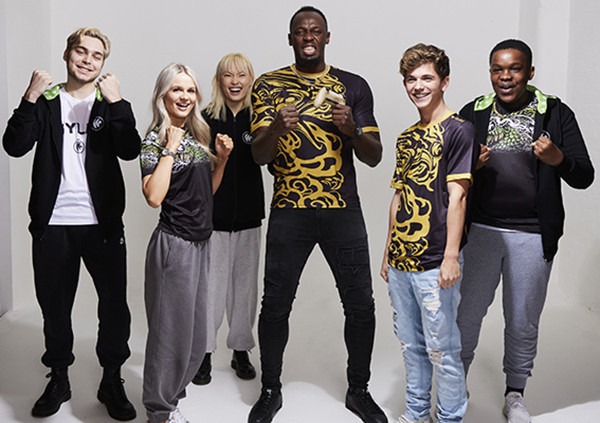 "I am Usain Bolt and WYLDE is my team. I never start something unless I plan to win." Said bolt in a video posted on his official account where he announced his involvement.
Taking about WYLDE Esports team, they are pretty new in the video gaming circuit as an organisation which was founded by Stephen Daly and David Cronin as one of the former leader of American Ireland fund and based on the information on their site it is clearly depicted that this company caters the demands of "Worldwide audience" with its headquarters based in Ireland but they do have deep roots in parts of Caribbean and have already represented  Professional players across countries like France, Germany, UK, The Netherlands, Slovenia, Spain and many more. Currently they have invested in different games like Rainbow Six Siedge, FIFA, Rocket League and Valorant.
They will be hosting boot camp pretty soon in Jamaica and also revealed that on their official website that they are focussing on community-run tournaments which will be used for coaching young talent.
"With me and the Caribbean and my partners in Ireland, WYLDE was born global. I've been a gamer all my life. It's a big community, and it's just getting bigger. Esports has become so big that people are making a job out of it., " Bolt states in the video. "If you're very competitive, gaming's for you, trust me. It's like track and field. I have to work hard, I have to make sure I stay on top of things, so it's the same thing esports and gaming."
Bolt has revealed in different media outlets about his love towards Video games which he used to play for entertainment and preparation ahead of his running competition. He is considered as one of the best players to have grace the sport of running.