The 2019 edition of the World Cup in England and Wales is approximately a month away, and teams are giving their finishing touches to their preparation. But according to South African batsman David Miller, the World Cup is going to be a very tough challenge for the Faf Du Plessis led side, as the Proteas will have "giant shoes to fill" in the absence of the magnificent AB de Villiers.
Why Mr. 360° not playing in World Cup 2019?
AB De Villiers, who announced his retirement from International Cricket at the end of the eleventh edition of the Indian Premier League last year, released a video on Twitter where he stated tiredness as a reason behind stepping down. His decision came as a massive blow to South Africa as he was a vital member of the national team. This decision took his fans by surprise as ABD had been in quite a good shape on the field. He had expressed his feelings towards calling the day for his career in test cricket, but his exit from all formats of the game had taken the Proteas by a sudden shock.
Will South Africa miss AB De Villiers?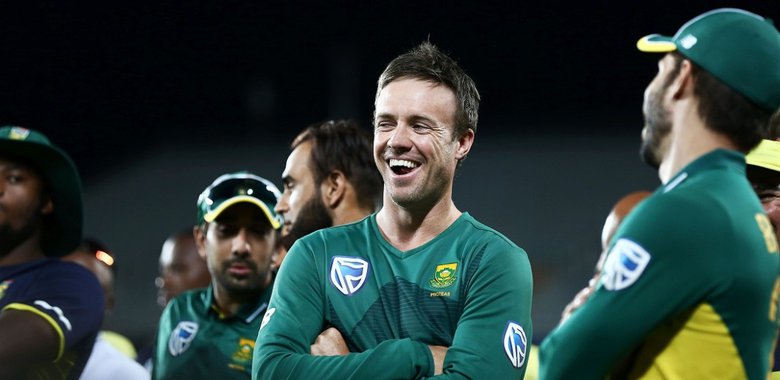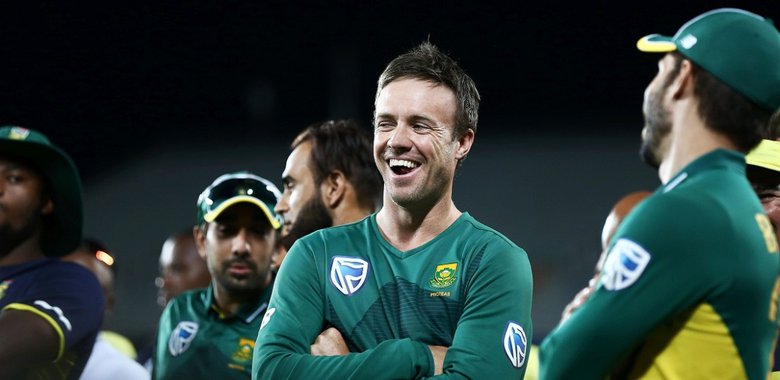 His sheer elegance while batting coupled with a savage force that sent deliveries way beyond the stands, de Villiers ignored rational cricketing thoughts whenever he took the crease. ABD was an excellent entertainer, who captivated the world audience with his enviable stroke-play and innovative shots. He is regarded as one of the extraordinary batsmen of all time. He holds many batting records and is also known as "Mr. 360°" because of his expertise in playing shots all over the field with ease.  He replaced injured Mark Boucher and took over wicket-keeping duties from the veteran way back in 2004.
Once he was fully settled with the game, he became one of South Africa's most consistent performers in all three formats and became a mainstay in their side. His regular performances over the years gave the Proteas a new ODI captain in ABD, when he replaced Graeme Smith in 2011, post the World Cup. De Villiers was one such player who had the ability to destroy best of the best bowling line-ups with his elegant batting style. He gave up wicket-keeping in 2015 and handed the responsibility to the newcomer Quinton de Kock. After 2007, De Villiers rarely opened the batting for the Proteas and cemented his place in the middle-order, playing anywhere between number 3 and 6.De Villiers has been at his best when playing at number 4 and 5 in ODIs. With Amla and Quinton de Kock as openers in ODIs and Faf du Plessis coming in at one down, AB used to come in at number 4 and either consolidated on the right start given by the top 3 and accelerate, or in case of their early dismissals, attempted to rebuild the innings.
Despite all this popularity though, De Villiers could never fulfill his dream of winning an ICC Cricket World cup. He came close in 2015 but fell painstakingly short to New Zealand by virtue of South Africa's foe, the Duckworth Lewis system. From time to time he expressed his desire to win a World Cup.
AB's Replacement
It will be no easy task, but the Proteas have players waiting in the wings to fill the boots of AB de Villiers. Filling the gold-minted No 4 position, especially in the ODI team with the countdown to the ICC World Cup well and truly underway now that it's less than 50 days to the opener against England at Lords', was not something that could have been anticipated. South African team don't look the same without the great man. Faf Du Plessis, Hashim Amla, and Quinton De Kock bring solidity to their batting, but it was AB's presence that made the team truly world-class. Finding a replacement is a daunting prospect, let alone someone who is not intimidated by the giant shoes he needs to fill.
Who might fill in the void?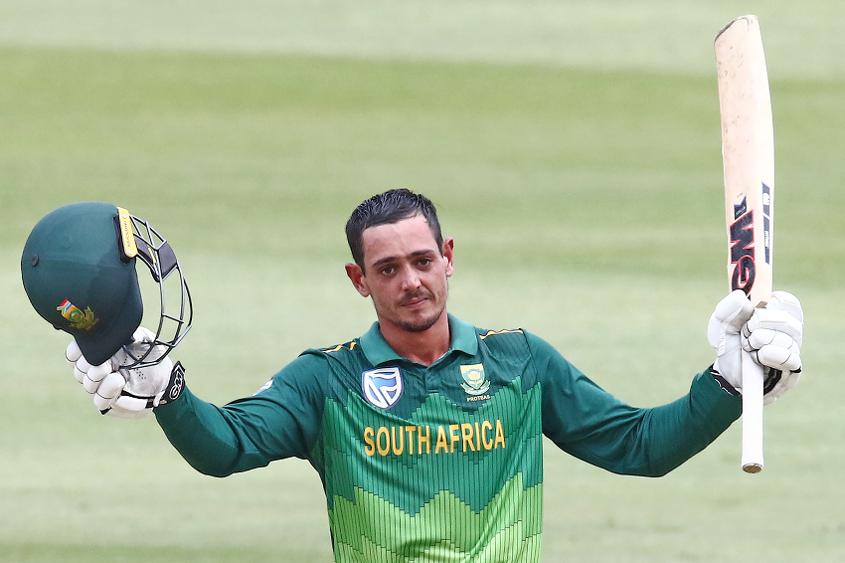 Aiden Markram – With great composure and focus, and a crafty-yet-airtight technique which he can adjust as per the situation, Markram has a cool head on his shoulders and the confidence to go with it. He possesses a right blend of defensive technique and aggressive strokeplay.

Quinton de Kock

– Every once in a while, usually a very long while, there comes a player who manages to capture your imagination. Some of the feats which he has accomplished at his age are unfathomable and might be able to fill in the void by his elegant style.
Heinrich Klaasen – Heinrich has turned out two composed performances under pressure and has put the out-of-form Quinton de Kock's place under threat.
Theunis de Bruyn – Theunis de Bruyn is one of the upcoming prospects who is thought of very highly by many within South Africa. He has made himself a name in domestic cricket of being quite an aggressive batsman.

Christiaan Jonker

– This debut was enough to leave a mark and prove that he meant business. Jonker has had a fantastic domestic track record, his hard-hitting skills are precisely what the squad needs after De Villiers and will be a perfect replacement for the team right now.
South Africa is a country which is rich in cricketing talent, and few batsmen might be able to use this as an opportunity to rise to the challenge and forge a name for themselves. If the South African Team can fill the void left by AB De Villiers and trust their skills, they might shrug off the Chokers tag. He is one of the most loved cricketers around the world. He will be missed as a gentleman of cricket and innovator of cricketing shots.
Also Check: