Video games are silently becoming more like traditional sports. During the last couple of years, while athletes were locked down in their homes, the popularity of virtual sports grew even more. These include entirely new online games played competitively by professionals for huge rewards with a massive fan following.
Recently a shocking incident happened in BGMI community, although the game is banned the majority of the esports players in the country are grinding hard with the hope that the game will be coming back soon, During a competitive skirmish match a player from team Hyderabad Hydras named Sarkar after knocking down Raufk47 from team FirstSportz he called him as PAKISTANI and ABUSED him badly.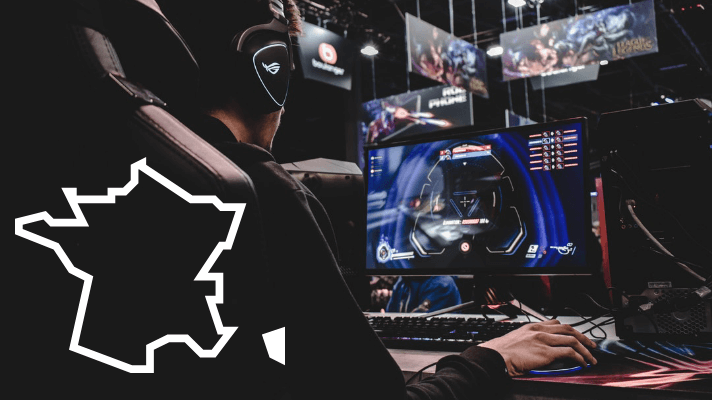 This was seen by viewers in Raufk47 stream, later he shared a story in his Instagram  the issue he exclaimed that "I don't want to blame the organization for anything, but if from here on further this lineup is still under contract to Hyderabad Hydras, and if this lineup is getting slots in the future, playing as if nothing happened, this is a shame to humanity.
" Its just a game, game rage is understandable, fisting and normal anger is understandable, questioning my nationality, abusing my religion, disrespecting the whole community just because of rage is not understandable or forgiveable in any sort"
Downheartedly he said " The worst part is that still people are blaming me, still putting slangs on me calling antinational and stuff, I am a native Indian born and raised in Kanpur."
"I hope there is some serious action taken against Sarkar, if people want a clean and respectful gaming community, everyone should know what to do here. I hope someone speaks up for it"
Replying to Raufk47, Sarkar replied in his story that
"It was clearly my mistake to bring out those words. I fully admit my mistake and understand, Extremely sorry for what I said! There is no explanation, I am really sorry for it and I will not repeat this mistake again"
Hyderabad Hydras later opened up on this topic, quoting, "Our mission has always been to build an inclusive grass root riven community for Esports which will help the community build. We just dont say this because it sounds nice but everyone in Hyerabad Hydras works towards it daily.
Discrimination and bias are opposite of inclusiveness and its existence is opposite of our goal and we have no tolerance towards it. We sincerely apologise for the actions of Sarkar and are aware that we have let down the members of our community. We will continue to make ourselves better and going forward set an example that others can follow"
After this several players in the community started to stand with Raufk47, everyone reshared his stories, motivated and supported him. This incident soon became a controversy which shook everyone, everyone started to give out a voice for this issue.
Later after discussion, Hyderabad Hydras in their Instagram story shared that
"Hyderabad Hydras has no tolerance towards discrimination and bias of any kind. Keeping in mind of what has happened Sarkar has been suspended indefinitely and will not be a part of bgmi lineup for the foreseeable future."
"We once again apologies to the community on behalf of Sarkar and assure you that this kind of behaviour wont be part of Hyderabad Hydras going forward!"
The next day FirstSportz gave out an official statement in their Instagram handle regarding this issue that
"It isn't unheard of about the recent incident that took place between our athlete Kamran K47 and Sarkar during the practice session which everyone witnesses from K47's POV during his livestream. The recent progression of events during and aftermath of the incident has been very disturbing for the player as well as the team along with the whole staff."
"We as an organization always wanted to keep the community safe and enjoyable for all the aspiring athletes who dream to achieve something in esports and we do not entertain these racial slurs towards anyone's religion which questions the nationality and integrity of any person."
"This is something we feel ashamed of as an organization and that one of our athletes still had to face this kind of racism today, we will make sure to take the necessary actions against the responsible parties involved. Not a single person has the right to insult K47's religion and question his nationalism just because of his religion"
"We request team Hyderabad Hydras to terminate the parties who are still practicing racism in the name of humour and game rage and also suspend those who are supporting and justifying these actions."
"If First Media Network Private Limited feels that necessary measures have not been taken place by the team management of Hyderabad Hydras we will make sure to take the necessary actions involving the proper authorities."
Everyone appreciated the way K47 and his Organisation handled this issue smartly and politely, and we hope that there won't be these kind of Racism in the gaming and esports community.
Also Read: 3 Solid Reasons to guide uncertainity in Esports market size Globally in years to come