The opening day of the 39th All India Men's Kabaddi Championship saw the emergence of top-tier PKL talents like Rahul Choudhary, Manjeet Singh, and others who displayed their skills to ensure that their team crossed the finish line.
Even though some of the teams' players are relatively young, they have performed admirably in this competition. The officials also did a fantastic job of carrying out their duties so that every match could be played within the allotted time.
What surprises will Day 2 of the major event bring?
To begin responding to this query, I would state that the last 24 leagues, with world-class teams competing against one another, will be held today.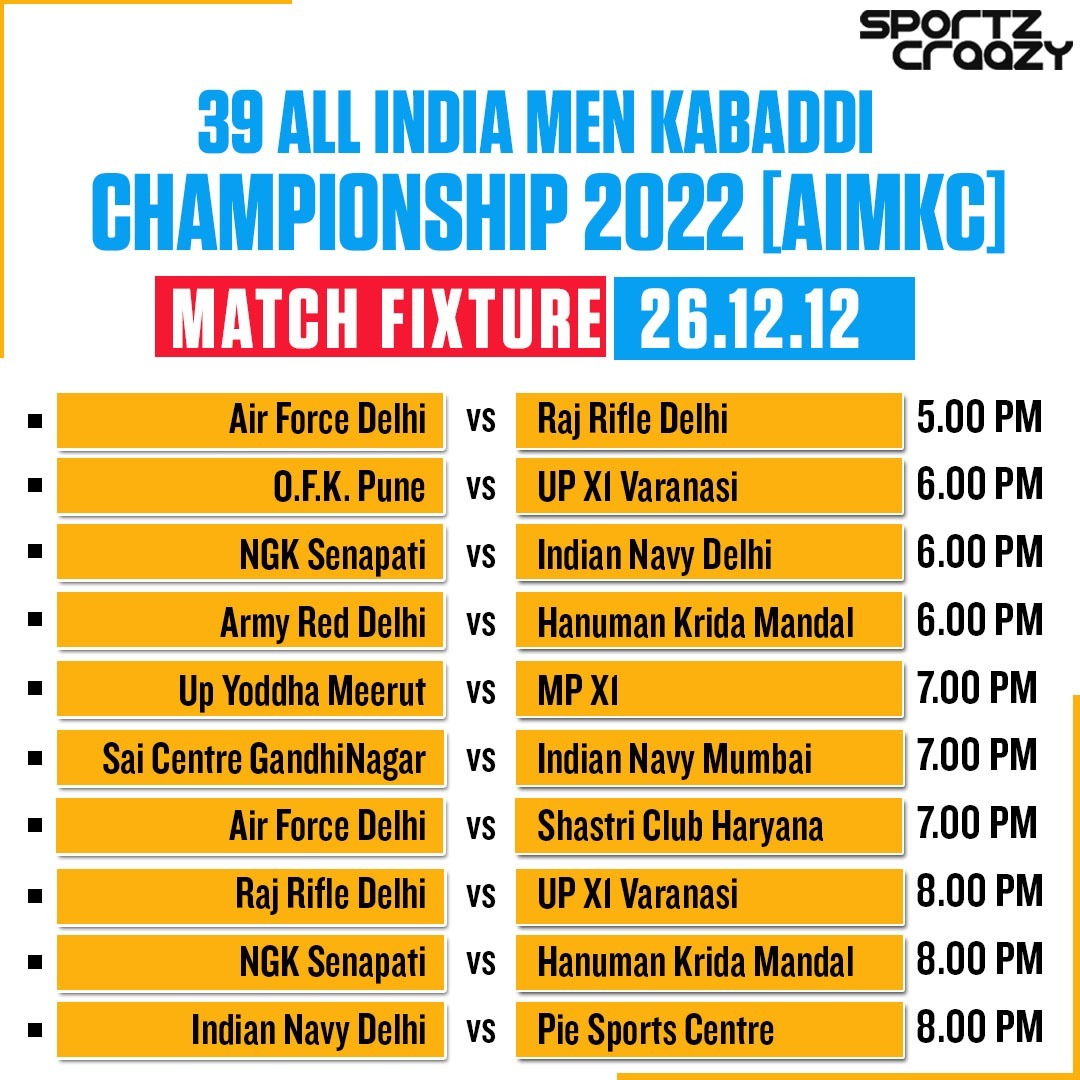 We will be able to clearly identify the Top 4 Teams that will face off against one another for the overall title at the end of the day.
Regarding some intriguing details from Day 1, there were 3 mats that were used for bouts, and an LED screen was set up for scoring.
To guarantee that the game is played according to the rules and the spirit of sportsmanship, at least 6 officials were combined.
Every mat has a medical team set up to take care of the players' health.
If that happens we would see top class players including the likes of- Rahul Choudhary going up against Surjeet Singh and Co and if that scenario occurs it will be a treat for ardent Kabaddi fans.
Fans came in huge numbers to witness the game of Kabaddi.
The game of Kabaddi has rosen up the rank after the inception of Pro Kabaddi League and for that reasons all stakeholders should be appreciated for bringing this wonderful change towards the game which is full of excitement and drama.
39th edition of All India Men's Kabaddi Championship is going in full flow and it will be interesting to see how things unfold from here as teams are giving tough fight to each other and their skills is expected to rise on every progressing day.
Catch all the highlights of every match on our Sportzcraazy Kabaddi Channel also on our official social platform for all updates.
Kabaddi Adda:  https://www.youtube.com/@KabaddiAdda
Sportzcraazy Kabaddi: https://www.youtube.com/@sportzcraazykabaddi
Also Read: Everything you must know about 39th All India Men's Kabaddi Championship 2023 in detail