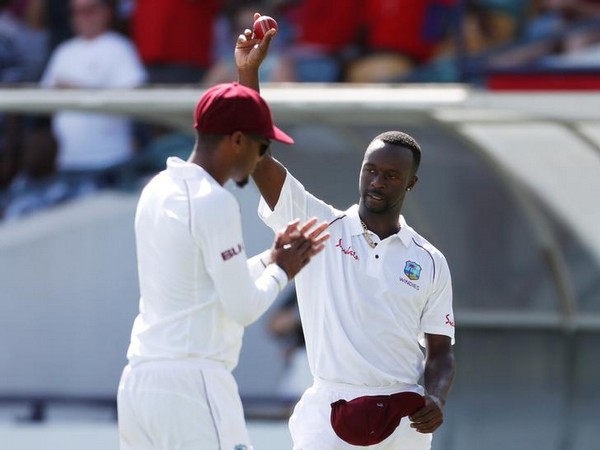 West Indies pacer Kemar Roach has suggested using wax to shine the cricket ball in reference to the new rule imposed by the ICC that saliva cannot be used to shine the cricket ball.
Roach also liked the idea of taking a second new ball after 50-55 overs during an innings of a Test match to ensure healthy competition between bat and ball.
However, suggestions are coming from all ex-players on what bowlers need to do to shine the ball as an alternative.
Roach quoted to ANI where he said "It is tough to gauge at this point. I have grown up playing cricket my entire life, using saliva to shine the ball. I guess we can try a wax and see how it works, but the new ball every 50 overs is a decent idea as well. At least give the bowlers a chance,".
He further added that "I think, right now, things are tilted towards the batting side. We have to experiment and try to find ways to balance the cricket and ensure we are keeping bowlers interested in the game,".
Earlier, Brett Lee was having an interaction with Master Blaster Sachin Tendulkar on 100 MB series and he was talking about applying wax to shine the cricket ball. He said, "a substance can be used which is good for both bat and ball".
Also, Tendulkar suggested using a new cricket ball after every 50 overs in an innings of Test match to give bowlers something to play with.
Also as per the new ICC rule, a bowling side will be given two warnings for using saliva on the cricket ball but repeated use of saliva on the ball will give 5 additional runs to the batting side.
Whenever saliva is applied on the ball there is a clear instruction that is given to umpires to clean the ball before it commences.
Cricket has been halted from the past 3 months due to the COVID-19 pandemic and the upcoming match between England and West Indies which will take place in July will resume the cricket after a long time as the first test match will be played on 8th July 2020.