Secrets of Indian Cricketers: Mysteries and secret stories ignite curiosity in the human mind, it challenges their intellectual level always looking for satisfaction and resolution. The secret story keeps you engaged until the end, the excitement level never takes a dip.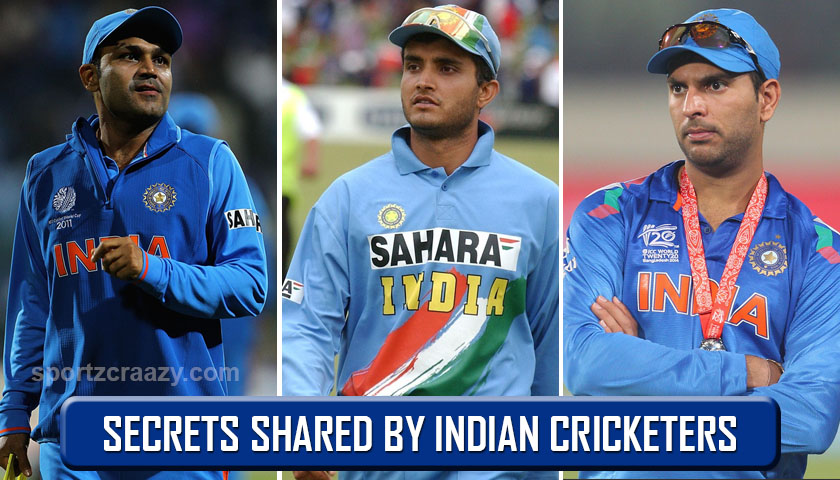 Cricket is not just a sport in India, it is a religion and cricketers enjoy the status of a Demi-God in the country. The fans are always eager to know the personal life of their idolized cricketers and gather every detail from different sources.
But there have been occasions when Cricketers came out in front and revealed the unheard secrets of the life, which gave them life-threatening goosebumps or made them an overnight superstar. Here is a list of top 10 secrets of Indian Cricketers shared by the cricketers on media forum:-
When Gun was put on Sourav Ganguly and Navjot Singh Sidhu Face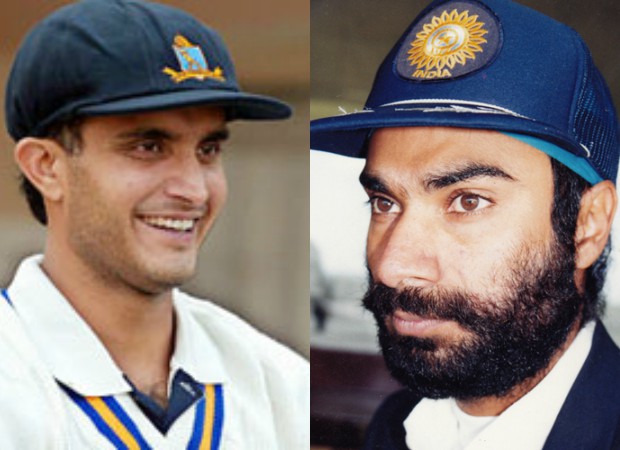 A few years back Sourav Ganguly was asked about the most terrifying incident in his cricket career. He recalled an incident occurred in 1996 when he and Navjot Singh Siddhu were involved in a verbal spat with a person and he put the gun on Sourav Ganguly face.
He said "We got on the London tube and set off towards Pinner," he wrote. "In our carriage, there was a group of young teenagers, two boys, and three girls, and they were drinking. We were sitting opposite them and I could see that one of them was looking at us while he was drinking his beer." Then, the boy threw his beer can at them.
"I could tell he was looking for some kind of reaction. I didn't want to get involved at all and I said to Sidhu to leave it alone. I picked up the can and put it to one side, at which point the young lad stood up and said to me, 'what did you say?'
"I told him I didn't say anything, but Sidhu jumped in and confronted him. I knew then that there was going to be some trouble. I took my glasses off and threw them to the floor away from us, and got ready for whatever was to come.
"There were some punches thrown and, just as we got to a station, I pushed the lad and he fell over. He got up and the next thing I saw was a gun in my face. I thought, My gosh, this is it — my life is going to be over here on this train,"
"But then one of the girls, who was quite big, grabbed him and pulled him away and took him off the train. She was really quite strong and I don't think the young boy wanted to mess with her. I was shaking and obviously very upset, but thankfully my tour and my life were able to continue,"
It was the only incident when the Bengal Tiger behaved like a pussy cat on foreign soil.
When Sachin Tendulkar nominated Sourav Ganguly as his successor for captaincy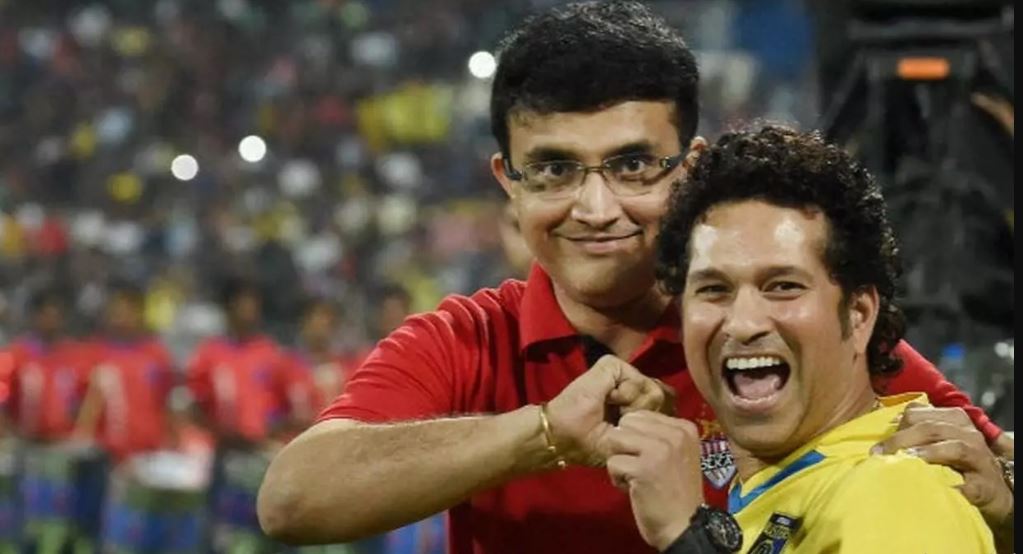 After all the filth gathered post-1999 match-fixing scandal, Sachin Tendulkar was in a state of disharmony and disarray. Despite all the efforts of keeping the bookies away from the Indian cricket, he was left in vain with no moral support behind.
He lacked support from Ex. Indian captain Mohammad Azharuddin and other senior members of the team.  He realized Sourav Ganguly's potential as a captain and nominated his name for the captaincy after he steps down as a captain.
When Virender Sehwag asked the 12th man to bring the lyrics of his favorite song
Virender Sehwag was about to create history by inching closer to another triple century under his belt, but couldn't concentrate. He started singing his favorite song "Tu Jane Na" from the movie Ajab Prem Ki Gajab Kahani, but couldn't remember the lyrics.
He called Ishant Sharma, who was the 12th man in the match during the drinks break and asked him to get the lyrics of the song. The song humming did wonders for him and he went on to score his second triple century in the process. He uses singing as a tool to de-stress his mind and body.
When Manoj Prabhakar recorded the evidence of Indian players during fixing the Match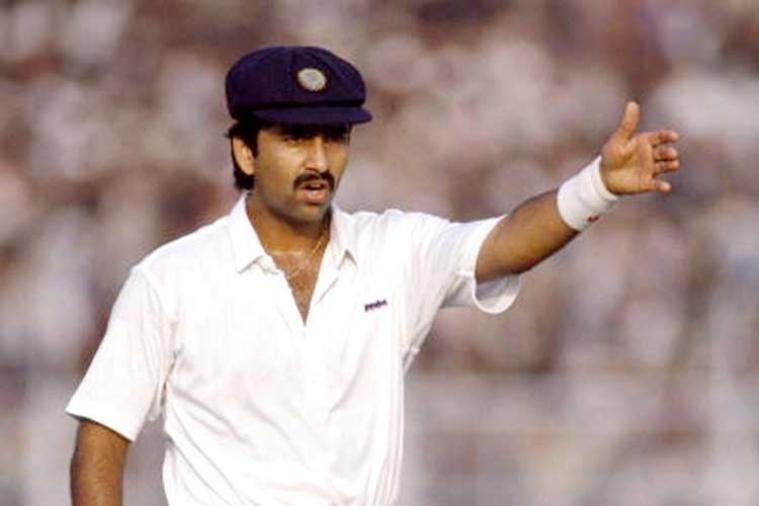 Manoj Prabhakar along with  Mohammad Azharuddin, Ajay Jadeja, and Ajay Sharma was allegedly found involved in the 1999 match-fixing scandal. Trying to prove him innocent, Manoj Prabhakar collaborated with an English tabloid named Tehelka to try to collect evidence.
Manoj Prabhakar recorded the conversations between the South African players and Indian players discussing match-fixing events like run-outs, catch out and run rate. The conversation was later handed over to the CBI for further investigation. The match-fixing scandal ended the career of Indian greats like Mohammad Azharuddin, Ajay Jadeja, Hansie Cronje, and many big players.
When Sehwag heard Umar Gul plan to dismiss India during 2011 World Cup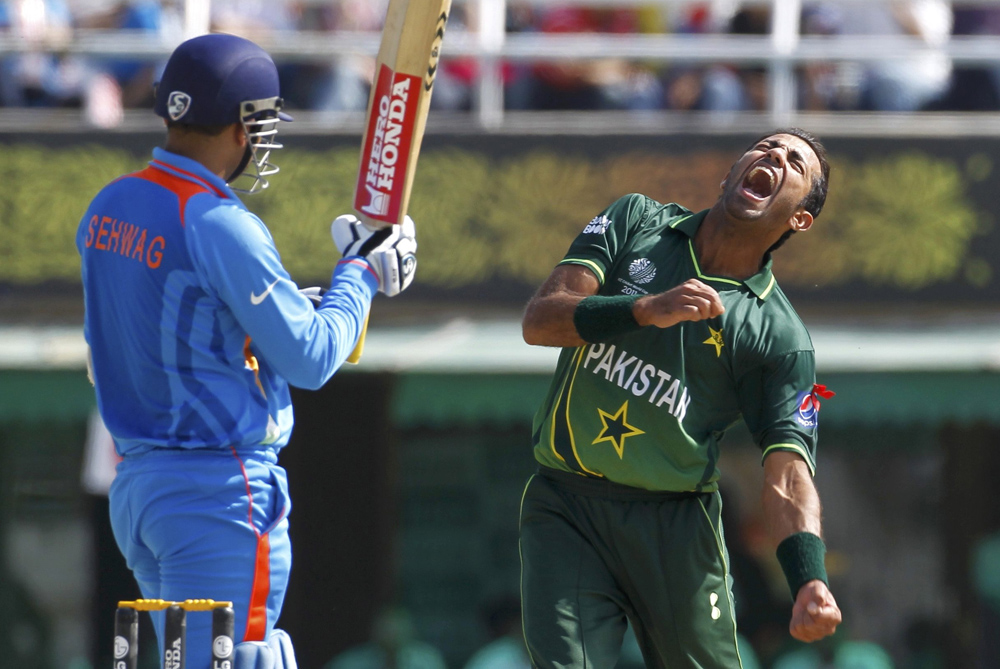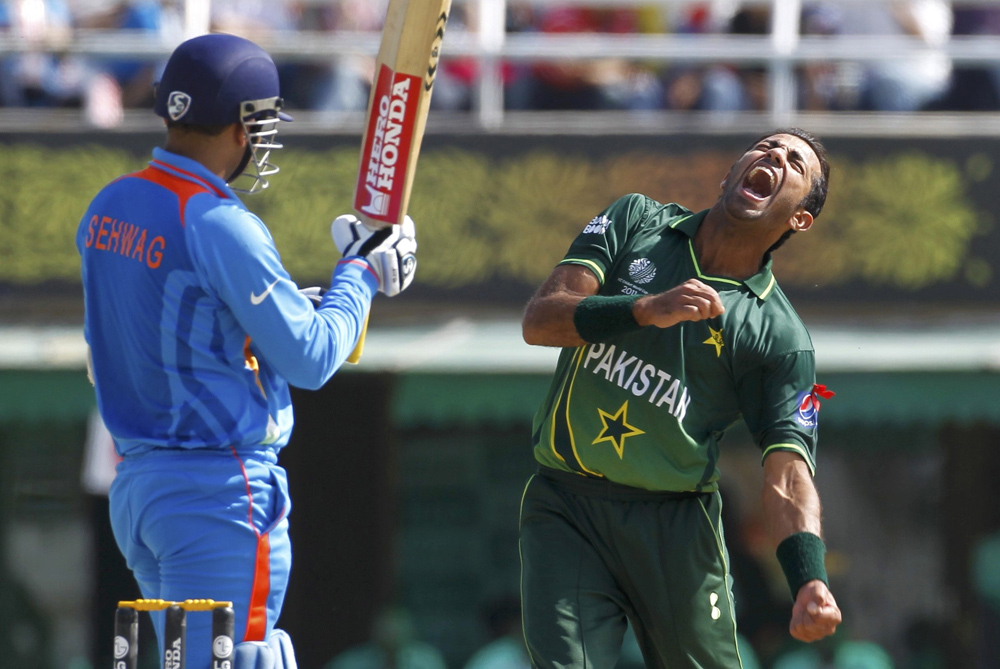 Umar Gul was the main bowling spearhead for Pakistan during the 2011 World Cup. A day before, the pacer was drafting the plan on how to bowl different Indian batsmen at different phases in his hotel room, but Sehwag heard all the plans on the other side of the room and discussed it with Dhoni, Sachin and Gautam Gambhir.
The Indian team batted first and despite taking a defensive approach during the first 10 overs, the dislodged the Pakistan pace battery and posted 50 runs in just 6 overs leaving the Pakistan clueless. It was a perfect teaser of the classic 2003 World Cup banter between India and Pakistan.
When Coach John Wright almost slapped Virender Sehwag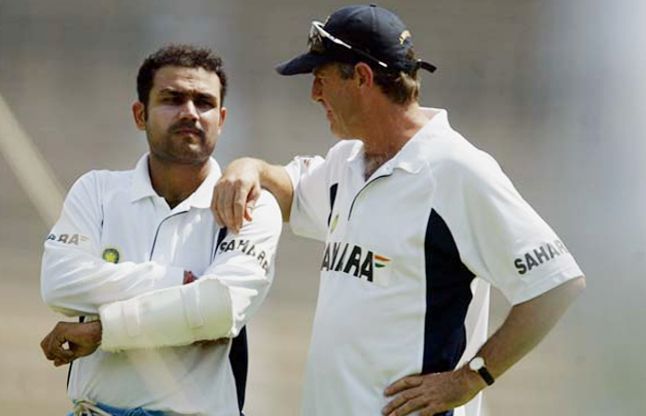 In 2002, the Indian team was going great guns against England and throttled England in their home den. During a regular pool match, Virender Sehwag was batting like a genius, producing some unbelievable shots, but lost his wicket by playing a silly shot.
Furious John Wright immediately stomped the dressing room and grabbed Virender Sehwag collar yelling "'What the hell's going on?'"
"'How can you come back in here after playing a shot like that and unbuckle your pads as if nothing's happened.". Everyone was stunned, later on, Saurav Ganguly intervened and asked John Wright to apologize. During the entire incident, John Wright yelled at Virender Sehwag calling him Cupcake, which means an attractive woman.
When Yuvraj Singh was given a shock of life
Yuvraj Singh made his international debut in the ICC knockout Champions Trophy. A night before the match, Saurav Ganguly went to the Yuvraj Singh room and asked him to open the innings. Yuvraj Singh in his entire life has never opened the innings and was hesitant to open, but somehow he controlled the butterflies and said yes to his skipper.
He was having a sleepless night and had to take sleeping pills to rest. The next morning, he was informed how Saurav Ganguly pulled Yuvraj leg last night. Poor Yuvraj was embarrassed but relieved from deep inside.
When Kapil Dev cried on the National Television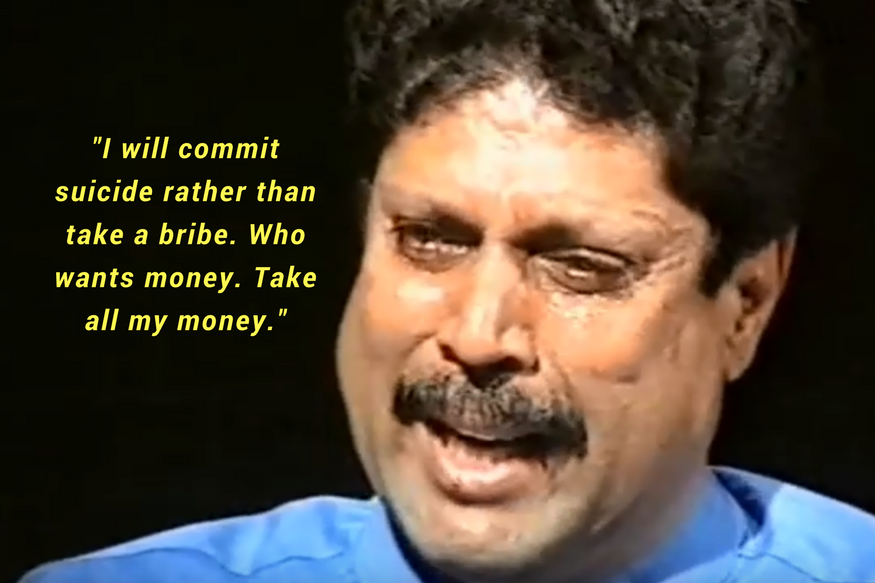 1999 match-fixing scandal ended the career of many cricket stalwarts, but the biggest name erupted from the scene was of Kapil Dev. He is the poster boy of Indian cricket during the eighties and nineties, the ultimate leader and a cricketer of the millennium.
Some players and media alleged Kapil Dev for helping Mohammad Azharuddin in fixing the matches. On 10/5/2000, during an interview with Karan Thapar, Kapil Dev was in tears when asked about his involvement in fixing the matches and making illegal money.
He said "I will commit suicide before that rather than taking bribe from somebody," the distraught former India skipper said on air. "Take all my money, I don't want it. I come from a family where pride is the most important thing."
Shahid Afridi Fastest Century came from Sachin Tendulkar's Bat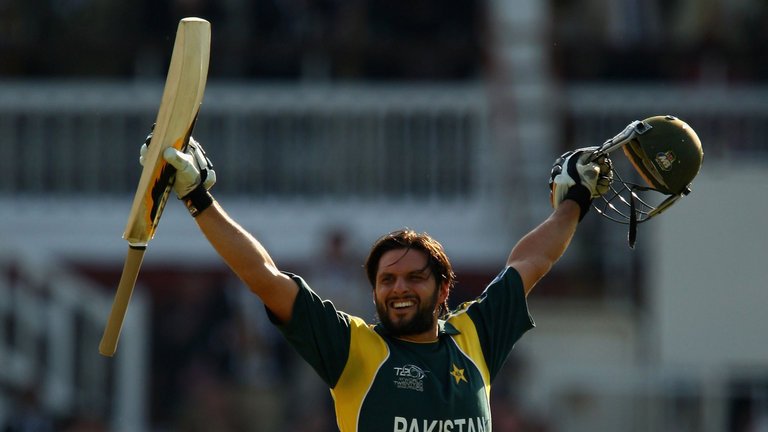 Shahid Afridi before tasting the stardom was just another cricket lover, who always dreamed of representing his country at the international forum. The young lad lacked money to buy the proper cricket kit just before his first international match.
Saqlain Mushtaq provided Shahid Afridi the boots, helmets and a bat of Sachin Tendulkar before the match. Here is what Shahid Afridi told to Daily Pakistan "I had just got into Pakistani cricket team and during the practice session in Nairobi, Waqar Younis gave me a bat and said, play with this and see, it is Sachin's bat,"
"I feel very honored for playing with Sachin's bat in my first ODI match, Sachin had given the bat to Waqar Younis requesting him to get a similar one from Sialkot, "he further added.
Brett Lee was nicknamed Khargosh by the Indian Cricketers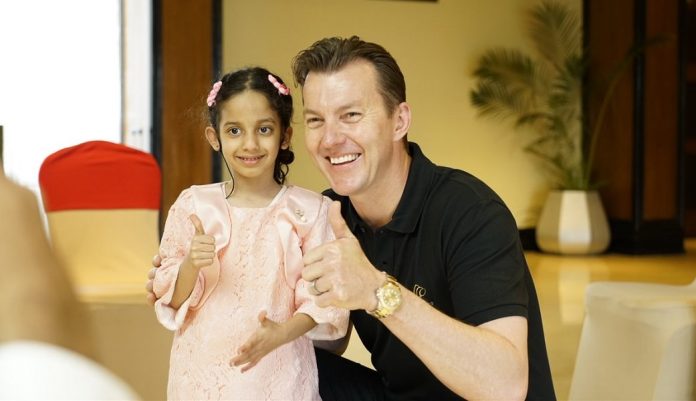 While promoting his film "UnIndian", he was asked his experience of playing with the Indian team. He described an incident when Indian cricketers called him a rabbit. They told Lee that he bats like a rabbit; Lee checked the meaning of Khargosh with his Indian friends and discovered new mocking Hindi words to sled them back.
When media asked Bret Lee to reveal the words he used for sledding, the legend denied despite all the persuasion power used by Navjot Singh Siddhu.