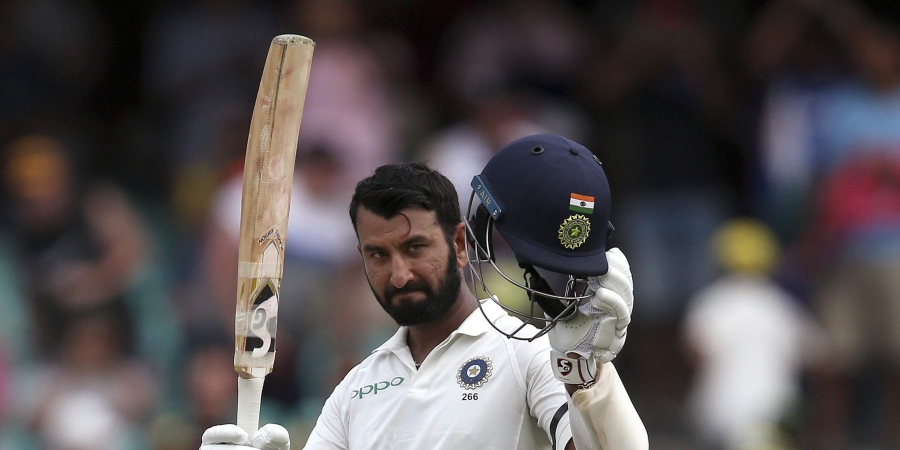 Cheteshwar Pujara has been a highly dependable number 3 batsman for the Indian cricketing team in Test cricket. He is regarded as the Rahul Dravid of modern-day cricket, and rightfully so. Pujara has lived up to his expectations by constantly performing for India in red-ball cricket.
Pujara has scored 5,740 runs from 75 Tests at an impressive average of nearly 50. He has scored 24 fifties, 18 hundred and 3 double centuries. He was named the Man of the Series in the memorable Test series in Australia, where India lifted the winning trophy for the first time on Australian soil in 2019, after scoring 500-plus runs with three centuries to his name.
The right-handed batsman has expressed his interest in representing India in the other two formats of cricket. Pujara was recently asked about his plans of playing white-ball cricket for his country, and Pujara replied in the affirmative, stating that he can play well in limited –over matches.
"Yes, I would like to play T20 and ODI cricket as well. But yes when you're playing just one format, you put in a lot of hard work, you put in a lot of effort to be successful in that format. This comes from my junior days. Playing long innings and concentrating for hours and hours. It started when I started playing U14 cricket for Saurashtra. In my very first game, I was able to score a triple hundred. That is when I created the habit of playing long innings. That is when my journey started," India Today quoted Pujara as saying.

"So I feel if you create that habit for over a period of time then you always become successful even at the international level. When I was playing Ranji Trophy or U19, if I recollect all of those innings, if I recollect all the journey then I understand that why I am successful at the international level now."

"First of all, I do agree (On the dying art of defensive Test batting) because when I look at the modern-day youngsters, all of them want to play shots. And yes the future is obviously T20 and ODI cricket. But at the same time, I think there are still diehard Test fans and I am one of those. I always love playing Test cricket at the same time," he concluded.