9 Key differences between Traditional Sports vs Esport
Traditional Sports have been in existence for several decades but Esports is relatively young as the latter was introduced for the first time in 1970 where companies like Atari and Founder George Bushnell played a pivotal role in introducing games like Pong in arcade mode.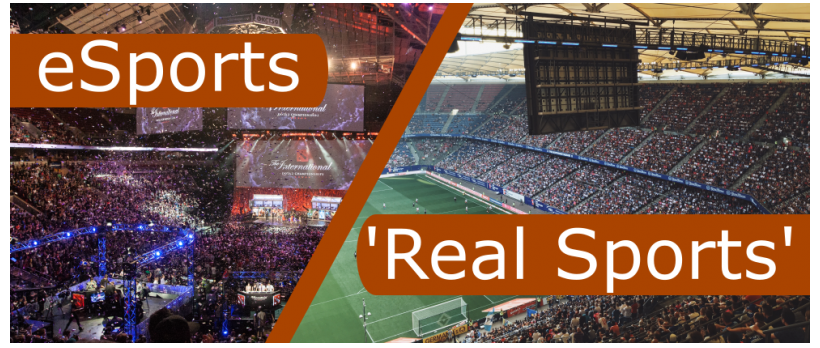 A sports lover knows the differences between Sports and Esports but here in this article, we will try to explore those differences that haven't been shared before.
Exclusive Interview with Mr Vishwalok Nath, Director of Esports Premier League in detail
Let us share 9 Key differences between both in Tabular format:
Serial Number

Parameter

Traditional Sports

Esports

1

Requirements

In Traditional Sports, people with specific characteristics with historical clustering are considered fit for playing different events.

Esports is open for all as they believe that every human being is equal.

2

Equipment

Cost of Traditional sports equipment is pretty less in comparison to Esports.

Esports equipment is pretty expensive where every accessories overall cost is pretty high as compare to traditional sports equipment

3

Travelling

In Traditional Sports you need to travel a lot for playing different events 

Esports is based virtually and you don't have to travel much in this sporting ecosystem

4

Dynamic Structure

In Traditional Sports you would witness structure as well as club system which promotes Youth Development 

This is the area where Esports lack as there is no dynamic structure in this fastest growing phenomena to promote Youth Development 

5

Self Motivation

In Traditional Sports you need coaches, support staff to inspire you along with your own mindset

As the industry is in nascent stage in most parts of the world so the players need to upskill and motivate themselves on their own in the beginning

6

Multicultural aspect 

In traditional sports, mostly we connect with people on national angle for e.g NFL, Bundesliga, La Liga & NBA

In Esports, Multicultural aspect is much more aggressive where as a player you connect with game server in a region with different countries.

7

English Language 

In traditional sports, language is not a problem at all as it is mostly played locally where players can communicate with each other with regional languag

es rather than relying on English 

In Esports, English language is a must for all professional gamers as the ecosystem is multicultural and International.

8

Current standings in society 

Traditional sports who are mostly part of Olympics does hold much popularity among sports lover as the matches are telecasted live on Television

Current Esports doesn't have  the same popularity but the numbers suggest they will beat the popularity of traditional sports soon all they need to do is focus on the marketing aspects once this is taken care everything else will work .

9

Rules Formations

In Traditional sports, rules doesn't change easily anything which has been documented in the form of rules stays the same for years.

In Esports, Rules and updates inside any game keeps on changing with new features constantly introduced time and again to make this ecosystem better.
Also Read: Where does India stands currently in global Esports market?