There are great batsmen, great bowlers, great fielders, and then there are legends, which forces everyone to fades away when they arrive. We also call them true match winners. The value of such players rises exponentially, especially when their match-winning performances have gone on to rejuvenate the nation's lost faith in sports, restored the lost pride, and made the nation a world-beater.
Can you guess the latest entrant to the pool? No, it's not Virat Kohli, neither Steve Smith nor Kane Williamson. No offence to their success, but it has to be Ben Stokes, who has established England cricket as a New World power. In the last 2 months, they have not only won their maiden ICC 50-over World Cup, but are now the major contender to win Ashes 2019 with momentum being on their side, and of course, the moral victory.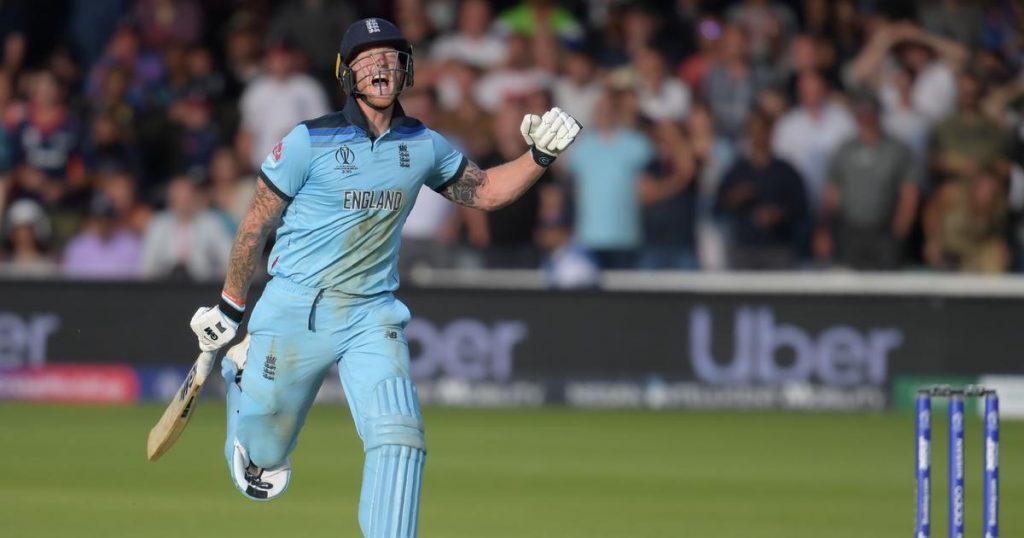 Once the bad boy of Cricket, whose famous brawl outside the Bristol Club made him an overnight villain, was looking for sympathy and support from team and family and has now matured into a responsible man, who values his ethics and place in the national team.
Who can think the cricketer, who got hit for 4 sixes in a row in the final over of the 2016 World T20 final, would become the Man of the Match in the World Cup 2019 final.
England left no stones unturned in applauding the heroics of Stokes. Stokes' popularity reached zenith when Cricket World Cup's official twitter account called Ben Stokes even greater than Sachin Tendulkar after his man of the match performance in the World Cup 2019 finale.
He was also nominated for New Zealander of the year award 2019. But he politely refused and appealed to give preference to New Zealand skipper Kane Williamson, who has created a niche for himself in this very aggressive and swashbuckling modern era of cricket.
England has had their heroes in the past; the likes of Ian Botham and Andrew Flintoff were the prime examples, but their feats were restricted to test cricket and none of them could help England lift the World Cup trophy.
Ben Stokes washed the stains forever and gave magnificent performances across all formats. In the last 1 year, he has played 6 tests and has scored 513 runs at an average of 57, that includes 2 hundreds and 2 fifties. He also took 18 wickets in the same period.
Looking at his ODI form, he has played 20 ODI's this year and scored 719 runs at an average of 59.92 that also includes 7 fifties. He also took 12 wickets at an average of 44 in the same period.
Coming to present, when fans labelled Ben Stokes as shorter format player, he rose like a phoenix from the Ashes and won England the third test match, single-handedly from a situation where the even the most optimistic of people who have lost faith. In the fourth innings, when nine wickets were down and Australia looked assured to seal the victory, one man stood between Australia and the victory; the man we famously know as Ben Stokes. It was yet again the classy all-rounder, who smashed a match-winning hundred, grabbing the victory from Australia's jaws. He also took 3 crucial wickets in the match.
England has a history of giving young talent chances irrespective of nationality. A total of 49 players have represented England, who was born outside England that includes big names like Kevin Peterson, Ben Stokes and Jofra Archer.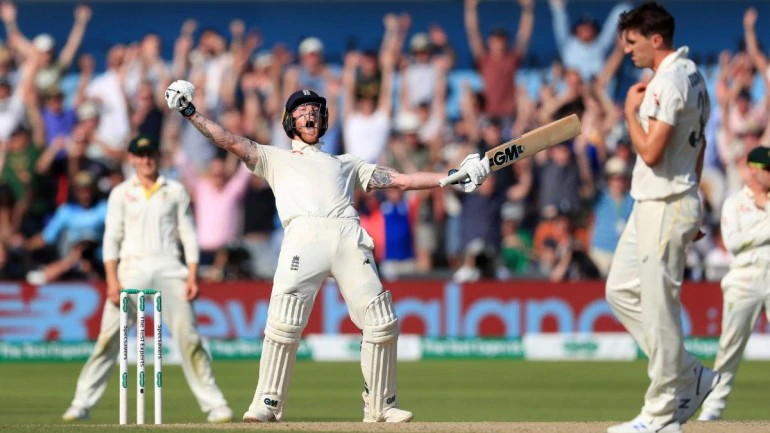 After Stokes emphatic performance in the third test, fans urge British government to grant Knighthood to the all-rounder.
Another latest star performer, who dazzled the world cricket with his fiery bowling skills, is Jofra Archer. The young generation has heard of Michael Holding being called Whispering death but never seen any threatening bowler who loves blood on the pitch.
In the last 6 months, Jofra Archer has become the synonym of fear. He is not a white collar bowler, he is a bully, who doesn't like getting scored off and when frustrated doesn't shy to hit the batsmen with lethal bowling.
The big names who faced Archer wrath in the past are Ex Indian skipper Mahendra Singh Dhoni, Alex Hales, Marnus Labuschagne, and modern-day great, Steven Smith.
It was a horrific sight when Steven smith fell off Archer bouncer on the ground and suffered from a concussion. The injury worsened and he was left out of the third test. Since then Jofra Archer has earned the reputation of new Whispering death.
With two tests to go, it is still hard to predict the actual Ashes 2019 winner, but looking at England form they are favorites. 
Post Ashes England will be focusing to continue their dream run and win the ICC test championship, although that is still way too far. In other formats, England will look to create history by winning the T20 World Cup next year.