Australian cricketing culture has the rich history. They are the team who won the first official cricket match in the international arena. Australia has produced the best players in the history of the game. Still, Don Bradman is the idol for budding young cricketers across the world. They introduced the fearless brand of cricket.
Australian cricket team of 2000's is considered as one of the best teams in the sporting history. Cricket become so popular only after the world cup was introduced. First ever world cup was played in 1975 in England. After that every four years, it happening and it is considered as one of the biggest sporting extravaganzas. Top teams from different countries will battle for the most prestigious trophy. After Bradman era, the Australian team has lost its way.
Being Average to a Great Team
Image Source
During 1970's team was just a mediocre team failing to win the matches but after mid-1980's things started changing. Their captain Alan border led the team from the front. He is considered as one of the greatest batsmen of all time. He started grooming the young players and he is a great tactician. Under him, Australia won the first ever world cup in 1987.
Nobody expected them to lift the trophy in 1987 but border's men did it in style. Under him, many talented players like Steve Waugh and Mark Taylor started winning matches for them. After the retirement of the border mark, Taylor took over the captaincy. From 1987 to 1990 team was built from strength to strength. They started defeating the best teams like West Indies and England continuously and proved their world cup win was not just a fluke. Early 1990's saw the greatest shift in the world cricket. Two-time world champions and most dominant team West Indies started fading away. Australians took over the reins from them.
The Journey towards being Greatness
Image Source
Due to structural revamp in their first class and list A cricket tournaments in 1980's. It turned out to be a masterstroke and Australian team started reaping rewards in the 1990's. Players who become superstars later likes of Shane Warne, Glen McGrath, Ricky pointing, Adam Gilchrest, Mathew Hayden, and Michael Bevan are debuted in the early 1990's. They were nurtured by senior players like Steve Waugh and Mark Taylor.
Mathew Hayden and Adam Gilchrest formed formidable opening pair after Sachin and Ganguly. Ricky pointing Steve Waugh, Michael Bevan strengthened middle orders. Share Warne, McGrath and Bret Lee started cleaning opponent batsmen. They set a new benchmark in fielding and fitness. The best part is they played as a unit and complemented each other very well.
During that time Australia has the highest winning rates than any other teams in the world. After the defeat at 1996 world cup final against Sri, Lanka Australia adopted the new strategy by fielding separate teams to test and odi's. That proved to be good and it allowed players to concentrate on a format that suits their style. Their players made an amazing impact and they served as the advertisers for the game.  Then comes 1999 world cup, Australia not only clinched the title but also won all the matches they played. Virtually they won all the opponents during early 2000's.
The Beginning of the new Era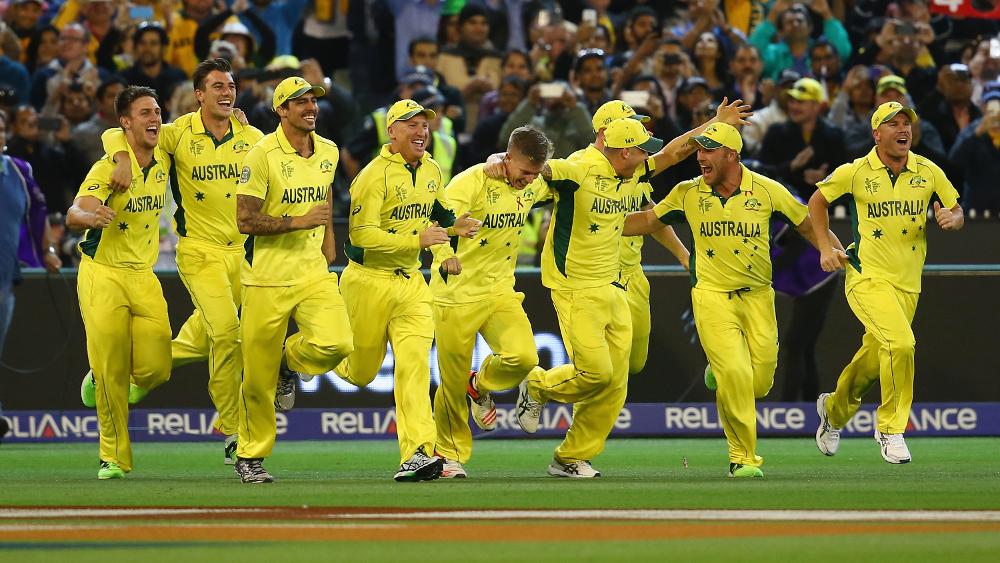 Image Source
Australia won 16 matches on the trot from 2001 to 2003 the record is still unbroken. This is the period where the super starts turned into legends. Shane Warne becomes the highest wicket taker in test cricket (the record was after broken by another spinning legend Muralidharan). Glenn McGrath became the highest wicket in fast bowler category.
Ricky pointing ranked no.1 batsman in 2015 and he scored most centuries in a single calendar year 2006-2007. Australia again won 2003 and 2007 world cups held in South Africa and West Indies respectively. They won all the matched they played in both world cups.
Reasons for their Success
Image Source
There are a few reasons that took them to attain legendary status everyone should accept. 1) Unity 2) aggressive style of play 3) bench strength.
Unity: like said earlier they played as a unit and they complemented each other very well. Brett Lee and McGrath formed best bowling pair. Lee bowls much quicker and attacks stump to stump but McGrath bowled line and length deliveries with medium pace. It becomes difficult for the batsmen to adjust quickly and score runs.
Most batsmen failed to read their length and lost their wickets. No one can question Shane Warne's ability to bowl googlies.  He took wickets in almost all countries he played. If their top order failed to deliver means the martin, Symonds and Bevan played sensibly and took the team to a decent total. This togetherness and hungry to win the matches made them reach several heights.
The Aggressive Style of Play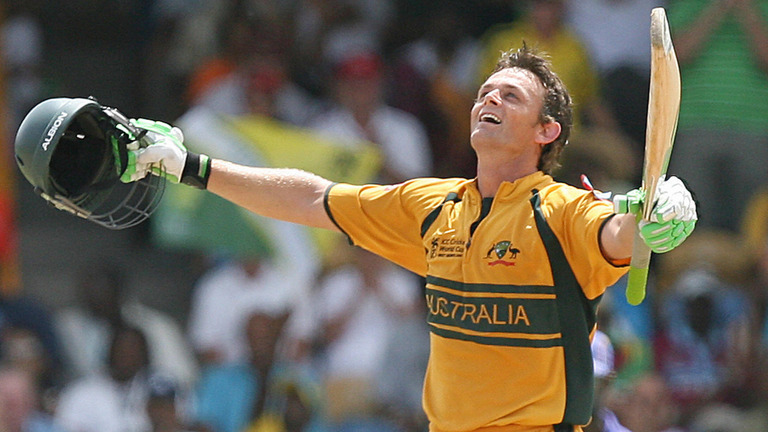 Image Source
They played to win matches not to draw a test. Their captain Ricky pointing won't enforce the follow-on.  They fought till the last ball bowled even in the matches the victory seemed too far. They also indulged in the verbal spat with the opponent team and made them lose their cool and got out early. They have won the matches where draw seems to be the ideal result.
In an Ashes game again England in 2007 they need to all 10 tickets in one session in order to win the game.  Bret Lee and Glen McGrath shared four wickets each and the game ended in Australia's favor.  The credit should be given to their captain Ricky Pointing. He led the team by example. He even set several milestones during this tenure as a captain. As we all know his captaincy didn't affect his individual performance. During the time of 2003-2007, he won the most man of the series award than any other player.
Bench Strength
Image Source
Their bench strength is superior to most of the teams playing eleven. Players like McGill, Jason Gillespie Darren Lehman warmed in benches many times. This shows their bench strength. Most of the players had the ability to fill the shoes of playing legends.
That Australian cricket team is the greatest of all time they dominated for around 12 years. Those are the golden days in the history of cricket.
Also Check: