Deepika Kumari is one among the the greatest sports achievers India has ever produced. She is the living proof that the girl born with absolute poverty in the roadside of the village can rewrite her destiny with the help of hard work and persistence. She stands tall with her achievements and her story is an inspiring one that every budding sportsperson should have a look into that.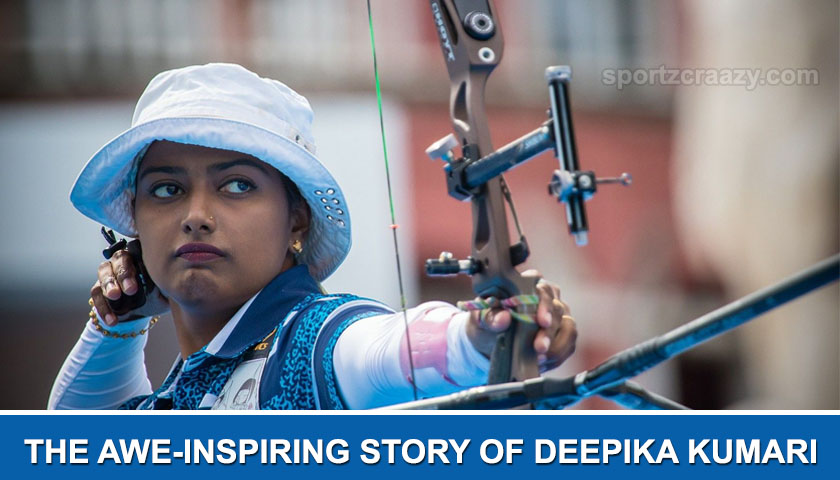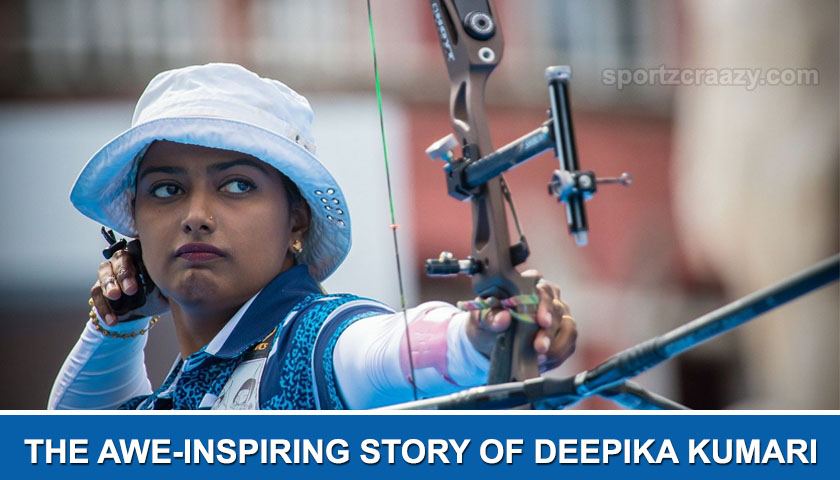 Being born in a humble family, which has to fight for its everyday meals rose to the occasion and become the most successful sportsperson of the decade is an outstanding achievement. Once in an interview, she said "wanting to do something and being blocked for silly reasons is the primary issue of modern day youths and I want to throw that hesitation away from myself" and I think this tendency made her so successful over the years. Here is the awe-inspiring story of Deepika Kumari.
Early Days of Deepika Kumari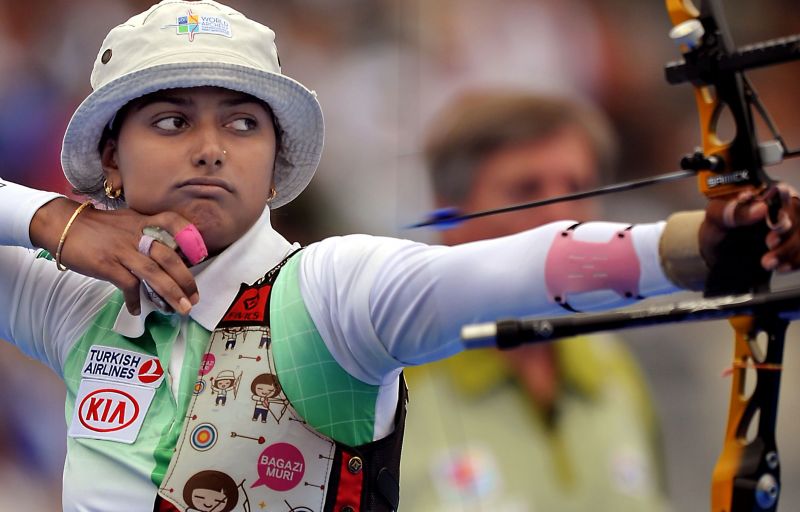 Deepika Kumari was born at Ritu chai village at Jharkhand. Her parents Satyanarayan Mahato is an auto rickshaw driver and her mother Geeta Mahato is a nurse at the Ranchi medical college. During her childhood days, Deepika spent her holidays in grandmother's home. During that time she was introduced to archery and she became fonder of this sport and practiced archery with the homegrown apparatus by aiming mangoes with white stones. Her parents could not manage to buy new equipment for her training as the result, she started practicing with bamboo bows and arrows.
Her cousin Vidya Kumari who was an archer in the Tata archery Academy then supported her in improving the talents.  She wants to make it big in archery and with the certainty of meal in archery academy she decides to join in tata archery academy but she failed in the qualification process and later directed to Arjun archery academy which is operated by former Jharkhand chief minister's wife Meera Munda. Her mother always of dreamed of seeing her as a future doctor and wanted her to concentrate on studies. But Deepika stood firm and wanted to join in the academy and her parents accepted it later.
The Turning Point of her life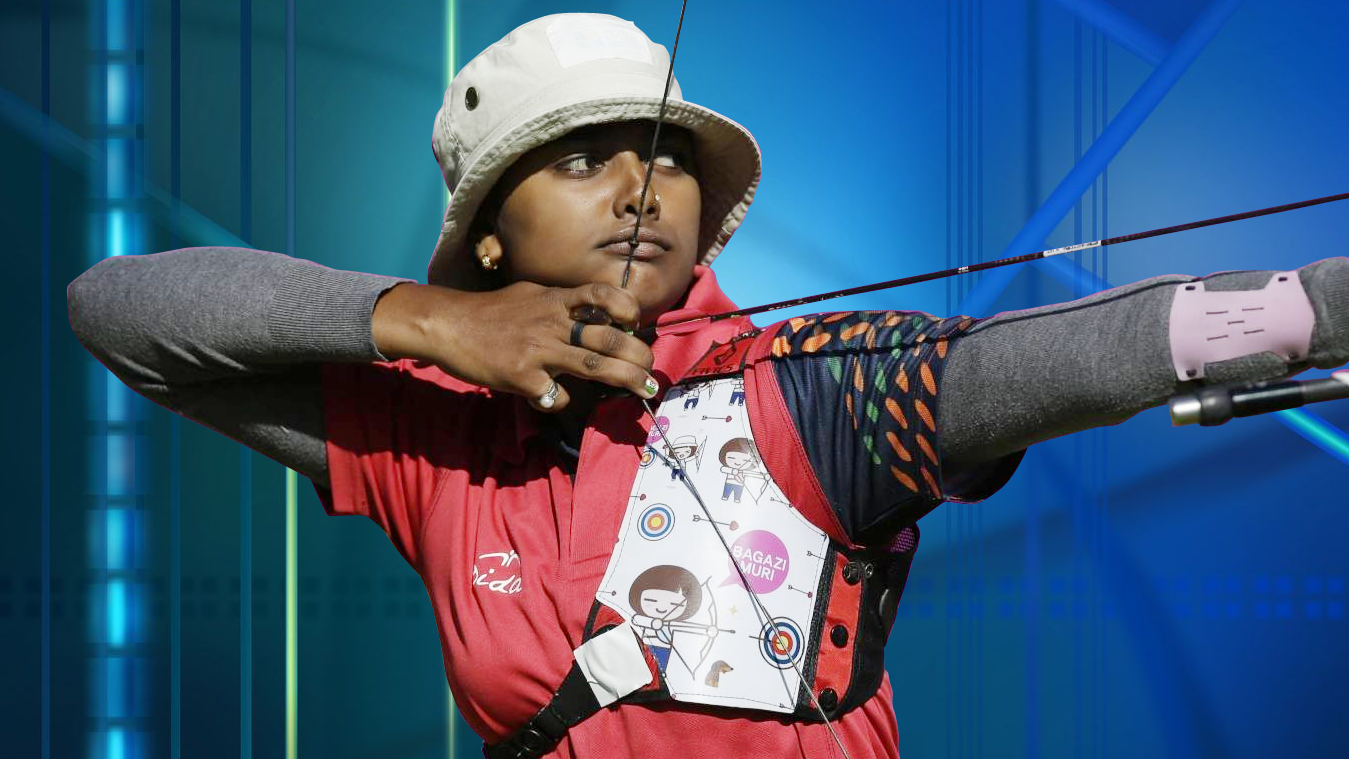 Though she joined in Arjun archery academy her career got the major breakthrough after she joined at tata archery academy in 2006.  During her training days in the Tata academy, she was introduced to modern kits and was able to train with proper equipment. With right support and guidance she was able to horn her skills there, she also received the stipend of Rs 500 per month. Her hard work never failed as she went on to win the cadet world championship in 2009. During the course of 3 years, she visited home only once and concentrated a lot in developing skills which required sustaining at international level.
Deepika Kumari won the 11th youth world archery championship at Ogden United States of America in the same year and that marked her entry into the international arena. She was only fifteen that time and she became the second Indian to achieve that foot after Palton Hansda in 2006.
Career Timeline
2010 was the outstanding year for Deepika Kumari as she bagged two gold medals (one for the individual event and another one for women's team recurve event) at the commonwealth games. Due to this majestic performance, she was awarded as a best female sportsperson for 2010 at Sahara sports awards. After a few months she missed a golden opportunity to bag a medal in Asian games as she suffered a narrow loss to Kwon Un Sil of North Korea in the bronze medal play-off but Indian team along with Deepika, Dola Banerjee, and Rimil ensured a bronze medal by stealing victory against Chinese Taipei 218-217 in the bronze medal playoff.
Deepika Kumari won her first world championship title at Antalya, turkey in may 2012. During the same year, she was ranked no.1 in world women archery rankings. It was really a proud moment for the sport in India because that is the first time an Indian securing number one ranking at international level.
Later in the same year, she suffered the humiliating first-round exit at London Olympics due to poor execution of shots and inability to handle high winds.
In 2013 Deepika bagged the gold medal at archery world cup 2013 and a few months later at FIRA world cup she suffered a defeat to South Korea's  Yunk Ok Hee in the finals and had to settle for silver. Deepika made every appearance count in the world cup by Bagging at least a medal every time. This was the phenomenal record over the years.
Deepika clinched bronze in the individual event and secured for silver in team event along with Rimil and Laxmirani at Copenhagen world championship in 2015.
Deepika scripted the history by equaling Ki-Bo-bae's world record of 686/720 in the recurve event at Shanghai world cup. She was also part of the team that qualified for Rio Olympics where the team lost a quarterfinal match against Russia and settled for seventh place.
A Transformed Girl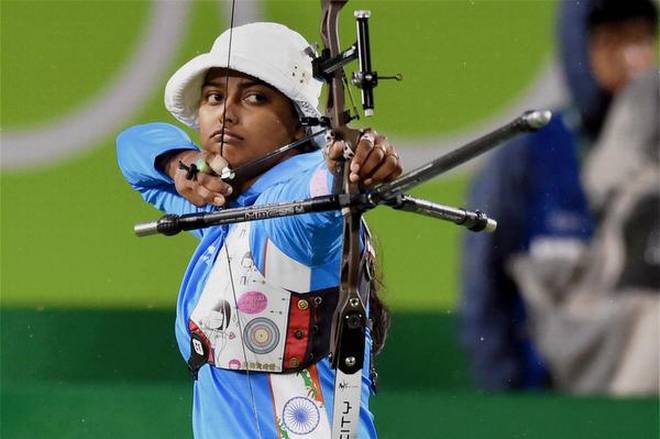 After her average performance at Rio Olympics, 2016 questions were raised against her ability to win at the big stage. She made a self-realization and improved a lot as a player these days. she becomes more matured and focusing more on her fitness. She has lost 7kgs and hired a new trainer to enhance her performance. She is trying to outsmart the external factors like weather which is affecting her performance a lot over the years.
The changes start reflecting in her game as she again moved on to top 5 rankings. She was currently ranking fifth and only 24 years of age she has got all the ability to bring more laurels to the country in upcoming events.
Awards and Felicitations
She was awarded Arjuna award the second highest sporting award in the year 2012
She got the FICCI Sportsperson of the year award in 2014
In 2016 she was awarded Padma Shri
In the year 2017, she got the Young Achievers award which is felicitated by Vogue.
Medals won by Deepika kumara till now
Bronze medal – 2010 Asian games held in Guangzhou
Gold medal – 2010 commonwealth games held in Delhi for individual category
Gold medal – 2010 commonwealth games held in Delhi for recurve team
Silver medal – 2011 world championships held at Torino
Silver medal – 2011 world cup held at Istanbul
Gold medal – 2012 world cup held in Medellin
Silver medal – 2012 world cup held in Tokyo
Gold medal – 2013 world cup held in Antalya
Silver medal – 2013 world cup held in Shanghai
Silver medal – 2015 world championships held at Copenhagen
Gold medal – 2018 world cup held at Salt Lake City
Deepika Kumari is the right example for achieving the dream despite the circumstances. She is now regarded as the best sportsmen in the country. Importantly, she is only 24 and no doubt that she can reach greater heights in upcoming years.
Also Check: