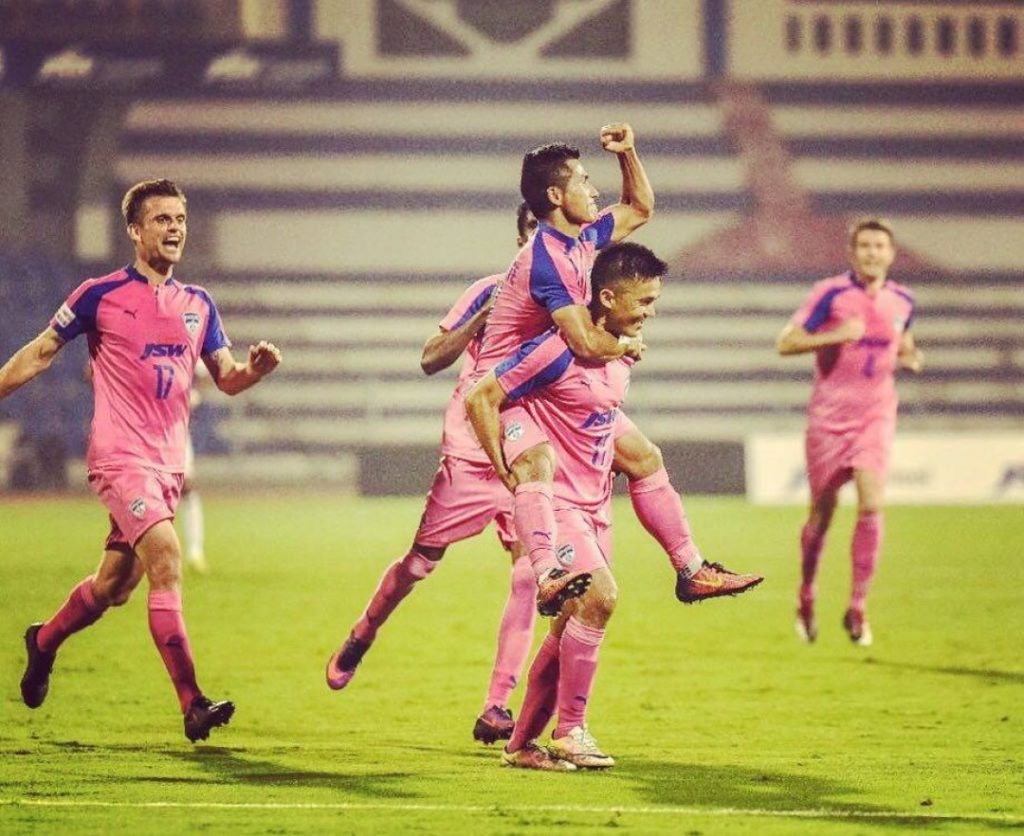 Sunil Chhetri has inspired a lot of young Indian players on and off the field. The contribution that he and Baichung Bhutia have on Indian football and if you see a lot of young players out there and performing well in the ISL(Indian Super League) they have heroes to look up to and i.e Sunil Chhetri as he is still playing.
One of the strikers Lallianzuala Chhangte praised Chhetri where he said "His words have encouraged me lot especially during my Landmark match".
Chhagate had scored a brace for the national team In his first match against Nepal and the tournament was SAFF Suzuki Championship in 2015.
He was narrating a story about Sunil Chhetri during that match "Honestly I was nervous as I was playing my first match along with the legend Sunil Chhetri. He noticed that he called me and put his hand on my shoulder and that took a huge pressure off me. He is the best player that I have played in my carrier till now".
This statement was quoted at the All India Football Federation(AIFF) official website.
He went on to say that "His words still ring in my ears whenever I hit the football ground. Where he gave me a tip that helped me a lot as He(Sunil) told me that When you are in our half, release the ball fast and try to maintain the shape. But when you are in attacking third, never be afraid of taking risks. You have the potential. Just be yourself and play your natural game".
This tip helped me a lot in my carrier. He shared a story about his first start for the Blue Tigers when the team flew to Dhaka, Bangladesh to participate in the next edition of the SAFF Suzuki Championship.
He narrated his experience of that day "I remember it was against Sri Lanka in Dhaka. Singing the national anthem for India gave me goosebumps. It still does. Honestly, I cannot wait for the referee to blow the kick-off whistle" Chhangte said.
Under the coaching of Igor Stimac, he is improving as a player a lot and he is working hard to develop new skills that he can execute on the match and contribute heavily towards the team.
However, Chhagate revealed, "It's getting tougher every day and it's good for motivation and it pushes me hard to go out there and perform with the best of my ability."