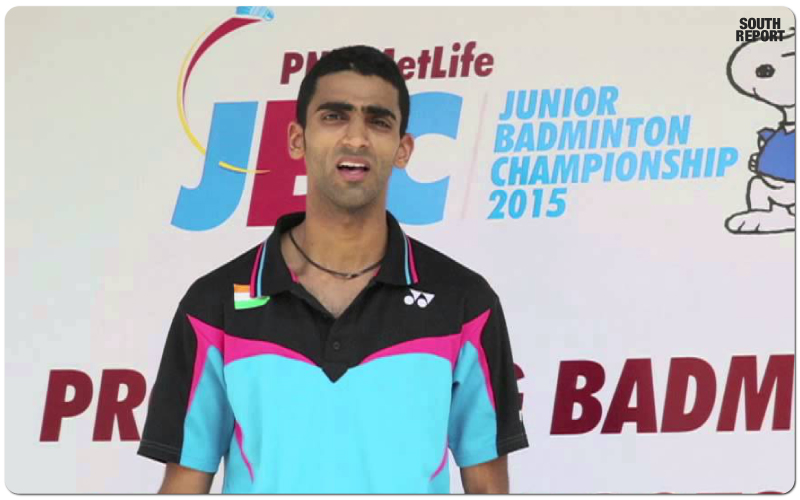 Sumeeth Reddy is an Indian double badminton's player. The Indian athlete took up the sport professionally at the age of 16. "Achieve more than what is written in destiny" is what he believes in life. Reddy currently partners Manu Attri in the competitions, while before that he used to partner with T. Hema Nagbendra Babu.
 EARLY LIFE:
Sumeeth Reddy was born on September 26, 1991 (27-years old) Telangana, India. In order to make a career to badminton, Sumeeth's father sent him to the field of badminton sports in Hyderabad at the age of 10.
He made his debut in the year 2007 by taking part in Asian Junior Championship. After the championship, he continued to play for singles till he was 20 years old. He had obtained the success in the total 7 National finals and was the best junior player at that time.
 PERSONAL LIFE:
FATHER- Gungal Ranga
In this year, on February 23, he was united in wedlock with N. Sikki Reddy. He had his engagement with her after she achieved Syed Modi Trophy in 2007. He is currently living in Hyderabad, before which he was living in his hometown, Telangana. The badminton player is proficient in languages such as Telugu, Hindi, and English.
PROFESSIONAL LIFE:
In his professional career, he had taken part in a total 17 singles, in which he had secured total 125 points and total 270 doubles, securing 41,791 points. In the year 2019, he was active in 22 doubles securing 5509 points and 3 matches for career mixed in which he had lost all of them, including 33 mixed levels securing 3667 points. At least 16 tournaments are played by him till now.
Bagging the United States Grand Prix Gold Runner Up position was one of the biggest achievement of his life. He has 26th rank in the men's doubles and 141 ranks for mixed doubles.
He had played the Rio Summer Olympics in 2016 for men's doubles. In the World Federation Grand Prix Series he secured 1st and 2nd rank in both consecutive years of 2016 and 2016. In some series, he had played for 4 men's doubles. In 2017, he secured 2nd rank and men's singles in 2019.
PERSONAL DETAILS
Date of Birth- September 26, 1991
Age (as of 2019)- 27-years old
Birthplace- Telangana, India
Zodiac sign- Virgo
Nationality- Indian
Hometown- Hinduism
Net worth- 3 Lakhs
School-
College-
Qualification-
PHYSICAL MEASUREMENTS
HEIGHT: 1.82 m (6 ft)
HANDER:  Right-handed
SOCIAL MEDIA PROFILES
Not mentioned