In ancient times, sport of Badminton was dominated by Asian countries but that notion has been broken now as players from Western countries are coming up the ranks and they are competing and winning against the best in the business which has taken this sport to another pedestal. But the biggest question which many of Sports fan find hard to understand, how the rankings in Badminton are calculated? Let us share the pointers to explain the Badminton rankings in detail.
Before we go ahead and explain the ranking points system it is important for us to know different events in which these ranking systems are calculated which include Men's singles, Men's doubles, Women Singles, Women doubles and Mixed doubles.
There are Grade 1 and Grade 2 tournaments and the players who do well in Grade 1 does earn huge points in comparison to players in Grade 2 events. But  BWF ranking is such that those players who compete in Grade 1 tournaments can easily surpass players who are playing in Grade 2 tournaments even if they have played less matches so this is something World Badminton federations should take into consideration. Our purpose of writing this article is not only to talk about Problems but also suggest solutions for the same which we will share in some time but before that let's understand rankings across different Grade 1 and Grade 2 tournaments in detail.
"Badminton World ranking" system is calculated usually on the basis of 52 weeks in these 52 weeks any player who has taken part in n number of events where n means any number of events in those 52 weeks but his 10 best performance in different events will be taken into consideration to determine his/her ranking.
Let's say if anyone has competed in 12 events in last 52 weeks in that case his best score in 10 events are taken into consideration. The same goes for anyone who has played less than 10 events in last 52 weeks so all those events are taken in consideration while deciding his/her ranking.
For "BWF World Junior ranking" the number of weeks remains the same but instead of 10 it is 7 events who are taken into consideration in last 52 weeks. Now let's talk about how the scores are distributed in Badminton based on different categories and Grade.
Grade 1 Event(BWF World Championship/Olympics): Winner=13,000 , Runner up= 11,000 , 3rd/4th position= 9,200(BWF world championship).
In Olympics we do have same points for 1st and 2nd position only it changes for 3rd and 4th position which becomes 10,100 for 3rd and 9,200 for 4th.
Grade 2 event(Level 1 : BWF World Tour final and Level 2:  Asian Championship)= Winner 12,000 points runner up= 10,200 points and 3rd and 4th position=8400 points.
Grade 2 event(Level 3: Few BWF World tour Tournaments): Winner= 11,000 points, runner up= 9350 and 3rd/4th place= 7700 points.
Grade 2 event(Level 4: Few BWF World Tour tournaments and European Championships): Winner= 9,200 points, runner up= 7,800 and 3rd/4th position= 6,420 points.
By highlighting events in Grade 1 and Grade 2 it is quite evident that the player would score more if they win in BWF and Olympics in comparison to other tournaments.
If the scores of two players comes out to be tie in that case one who has played more tournaments in last 52 weeks is given preference in ranking and if the points and the events are the same between two players then they both enjoy the same rankings.
BWF World Tour rankings: There is a catch here as the ranking system differs completely in BWF World Tour event as the latter was announced by BWF in the year 2018 where 26 tournaments will be played in one calendar year. Once these 26 tournaments gets concluded so the player who finishes at top 8 gets an opportunity to play in BWF World Tour final. BWF Women's championship was organized for the first time in 2018 and the final was played in 2019 where  PV Sindhu emerged as the winner.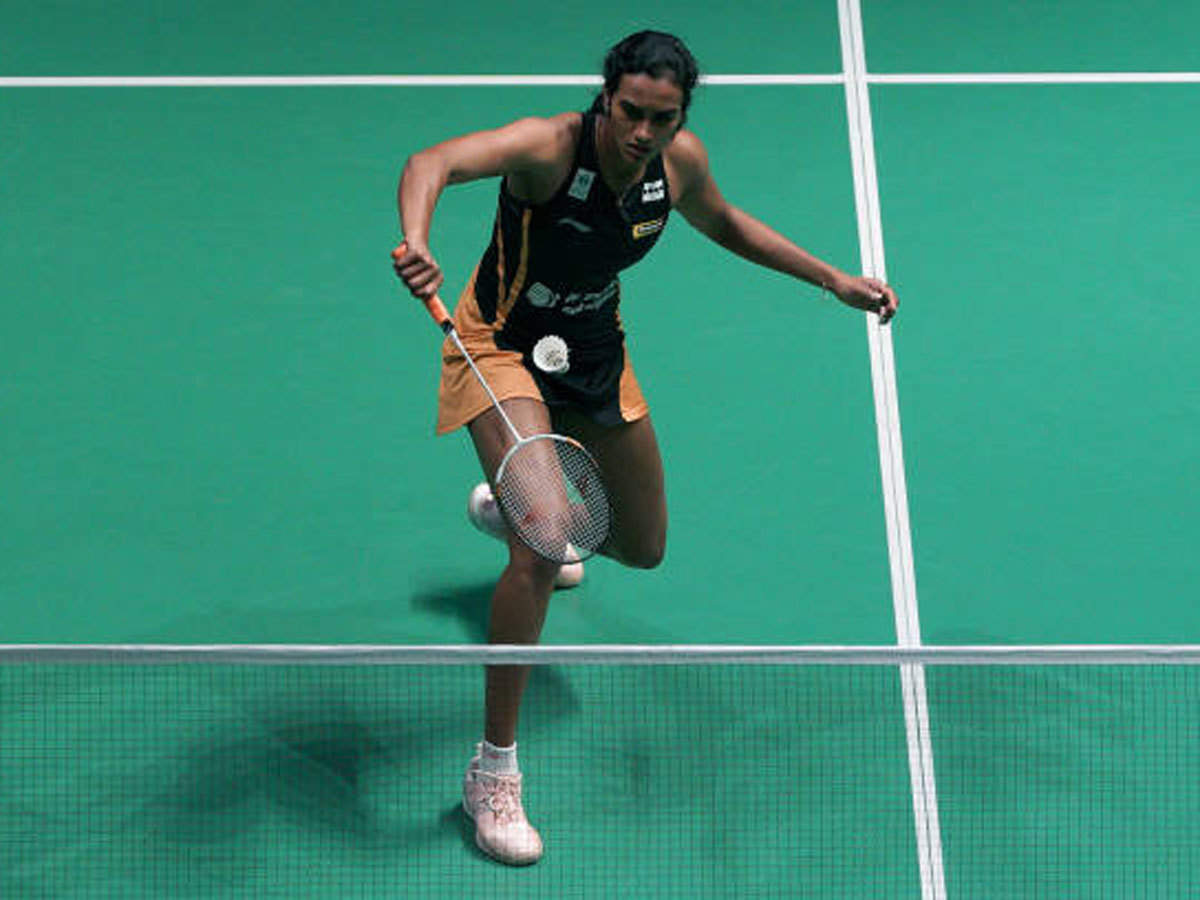 There is one thing we need to understand to avoid any confusion that BWF World Championship is calculated after 52 weeks but BWF World tour events are calculated after 26 world tour events in that case ranking differs for a same player in World Championship and world tour which means Tai Tzu Ying is at 1st rank after 52 weeks in world championship but ranked 8th after World Tour of 26 events in a calendar year.
BWF World Team ranking: Let's talk about how BWF World Team ranking is calculated after every 3 months which gives fair idea to fans about countries who are doing well in International badminton circuit. So the events like Thomas Cup, Uber Cup and Sudirman cup does play an important role in that regard it is all divided in 5 categories which include- Men's singles, doubles, Women's singles, doubles and mixed events.
If any country has a player in top 3 they receive 1500 points, from 3-10 they receive 1200 points and from 10-20 they receive 1000 points, from 20-50 they receive 750 points and if the player is in top 50-100 they will receive-500 points.
That's how we calculate the team rankings who solely depends on their individual rankings in team events. India's current ranking is 9th.
The point system when it comes to Badminton Junior ranking is different however the criteria is same of picking 7 best performance in last 52 weeks. It may differ in points at different tournaments. Let's share those points with you in detail.
World Junior- winner- 6000 , runner up- 5,100, 3/4- 4,200, 5/8- 3,300, 9/16- 2,400, 17/32- 1,500, 33/64-600, 65/128- 300, 129/256- 120, 257/512-60 and 513/1024-30
Asian Junior- Winner-4600, runner up- 3,900, ¾- 3,210 , 5/8- 2,520, 9/16- 1,800, 17/32- 1,100, 33/64-440, 65/128- 215.
The numbers changes based on different tournaments. 
Solution to BWF ranking system disparity:
If grade 2 players compete in double the amount of matches in comparison to players who participates in BWF tournaments so that Grade 2 players can receive the opportunity to score more points.
The concept of promotion and relegations can be another solution to solve the problem of BWF rankings system disparity which means that after finalizing certain number of tournaments which will be given to both Grade players once it is done based on the performances players should attain promotion and demotion which will give opportunity to those players who finished at top in Grade 2 tournaments to jump into Grade 1 tournament and play all those matches in that categories to maintain points disparity.