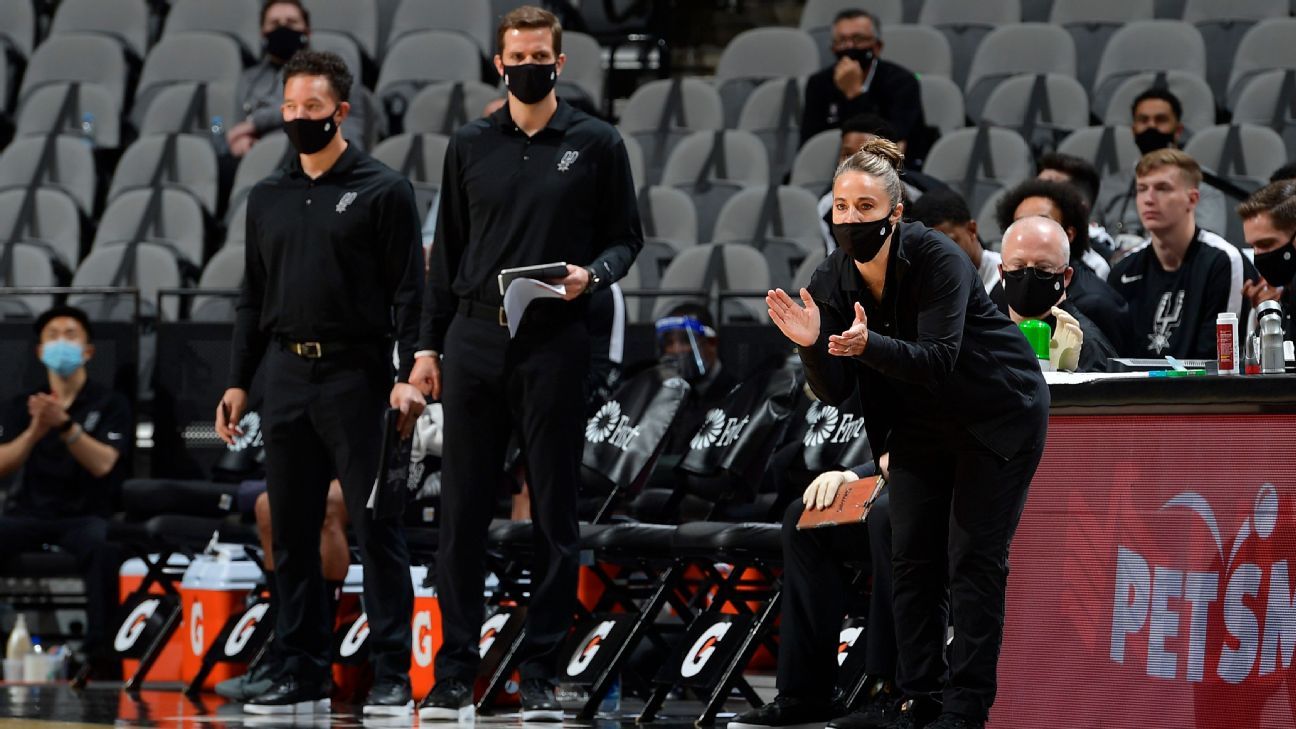 Becky Hammon, The San Antonio Spurs assistant coach became the first woman to serve in a head coach role during an NBA regular season game when the Spurs head coach Gregg Popovich was ejected in first half against the Lakers.
The assistant coach took over the San Antonio Spurs in the second quarter in a 121-107 loss to Los Angels Lakers.
Spurs assistant Becky Hammon filled in for an ejected Gregg Popovich.

She's believed to be the first woman to act as head coach during an NBA regular-season game. pic.twitter.com/VyQqVNaPhc

— ESPN (@espn) December 31, 2020
when asked to Becky Hammon on making history told she would have preferred a victory over the history after becoming the first woman to coach an NBA team. For Becky the dub is always comes first.
"I try not to think of the huge picture and huge aspect of it because it can be overwhelming," Hammon said. 

"I really have had no time to reflect. I have not had time to look at my phone. So, I don't know what's going on outside the AT&T Center."
Lebron James celebrated his 36th birthday with a dub against the struggling Spurs.
Hammon said,
"I was trying to get the guys in the right spots. Trying to get them motivated. Obviously, it's a learning situation for all of us, but I would have loved to have walked out there with a win with the guys."
Becky Hammon took over the team game plans and timeouts following the Popovich's ejection. Hammon was the first full-time female assistant coach in league history.
"Well deserved," Lakers head coach Frank Vogel said.

"I've talked to her before and she really knows her stuff and obviously she's here for a reason."
Becky, A three-time All-American at Colorado State, she also played at liberty and San Antonio Stars in the WNBA as after retiring as a pro-players she joined with Spurs Coaching staff.